How to Travel the Trans-Siberian Railway on a Backpackers Budget
Booking a world-famous trip across the largest country in the world may sound intimidating and incredibly expensive. But as someone who has personally done it themselves and on a very limited budget, I am here to give you all the information you need about planning, booking, and how to travel the Trans Siberian Railway.
While a lot of people think the journey costs thousands and thus is mostly restricted to retired bucket listers, that is simply not true.
While a month spent travelling 9,289 km (5,772 miles) across Russia is going to be more expensive than backpacking through Thailand, it really is still super affordable, even for budget travellers.
So let's see exactly how that's possible!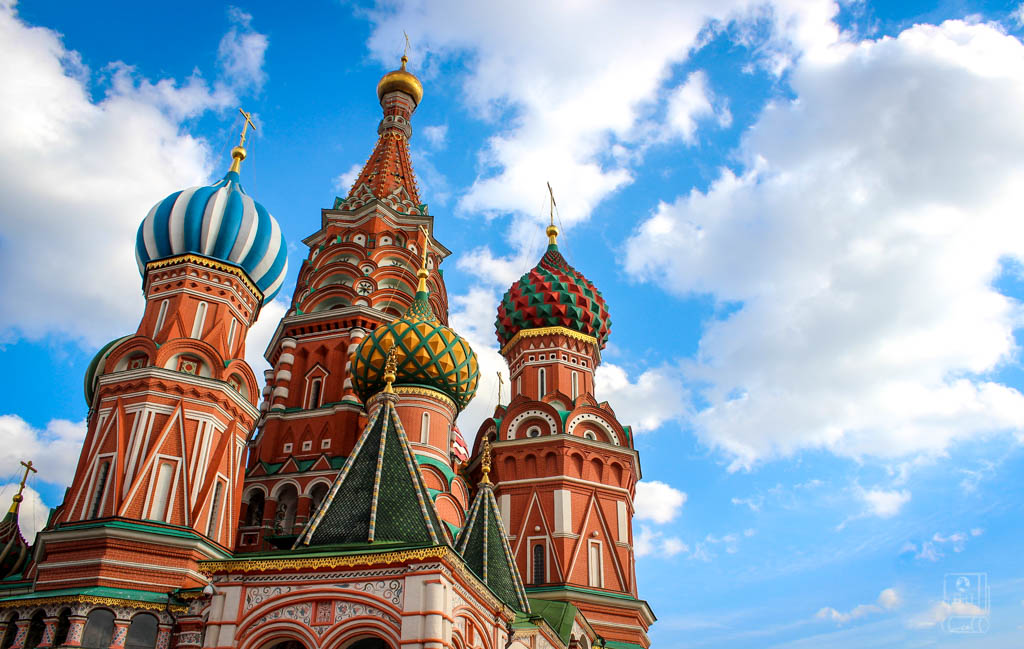 Bags Always Packed is a reader-supported site which means some of the links on this page may be affiliates. I spend a lot of time researching these hotels, tours and products and only recommend those which I would use myself. Booking your trip through my links is a great way for you to support my work for free, as I will earn a small commission at no extra cost to you. ♡
Quick Summary 
If you're not ready to really dive into the full planning process and just want a quick overview of how to travel the Trans Siberian railway, here are the main things to know.
| | |
| --- | --- |
| 📷 Length: | 9,288 km (5,771 mi) |
| ⏱️ Time to Complete: | 7-20 days |
| 📍 Best Stops: | Kazan & Irkutsk |
| 📆 When to Travel: | Summer |
| 🗣️ Best Tour: | Epic Trans-Siberian |
| 🚂 Booking site: | Tutu |
1. Things to Know About the Trans Siberian Railway
In this first section, I'm going to explain a number of things that will help you understand the journey a bit more clearly from the get-go, later I will go into all the details you need to actually plan and book your trip.
1.1 Different Routes on the Trans Siberian Railway
First things first, you need to plan which route you want to take on the Trans Siberian Railway.
While you may be thinking, isn't the Trans Siberian its own route? You would be right, but what a lot of people don't know is there are a few variations to consider which can make the journey even more interesting for tourists.
There are 3 main routes for you to choose from, and of course, you could combine or modify any of them to suit your preferred itinerary (as I did).
Classical Trans-Siberian Route (Moscow to Vladivostok):
This is the traditional route which takes you by train through Russia only, from Moscow all the way to Vladivostok. It can be done entirely on the cheap local trains. This is also the route most tourist trains take.
Trans-Mongolian Route (Moscow to Mongolia & China): 
This route is actually the most popular as you still get to do the majority of the Trans Siberian in addition to adding Mongolia and China to your trip. The route branches off from the Classic Trans-Siberian when it goes south to Mongolia at Ulan-Ude.
You can do the entire journey by train or take buses across borders (as I did) to make it a little cheaper by avoiding the international trains. What's more, you can start or end in the capital of Mongolia (Ulaanbaatar), or continue on to explore as much of China as you wish. 
As I wanted to spend a decent proportion of my time in Russia itself, I chose the Trans-Mongolian. I broke my trip up a little by spending 5 days in Beijing on a layover visa before flying to Mongolia. I explored this vast country independently then took a bus across the border to Russia to join the Trans Siberian Railway. It was the perfect compromise for my budget, time and interests. 
Trans-Manchurian Route (Moscow-Chita):
While the Trans-Mongolian route I described above does continue onto China (if you wish to do so), the Trans-Manchurian Route skips Mongolia, continuing on the traditional route until the town of Chita, where it splits and crosses the border from Russia straight into China.
From here you can continue onto China's local railway system to explore more of the country or cross back into Russia to end the Trans Siberian in Vladivostock like the traditional route.
1.2 Types of Trans-Siberian Trains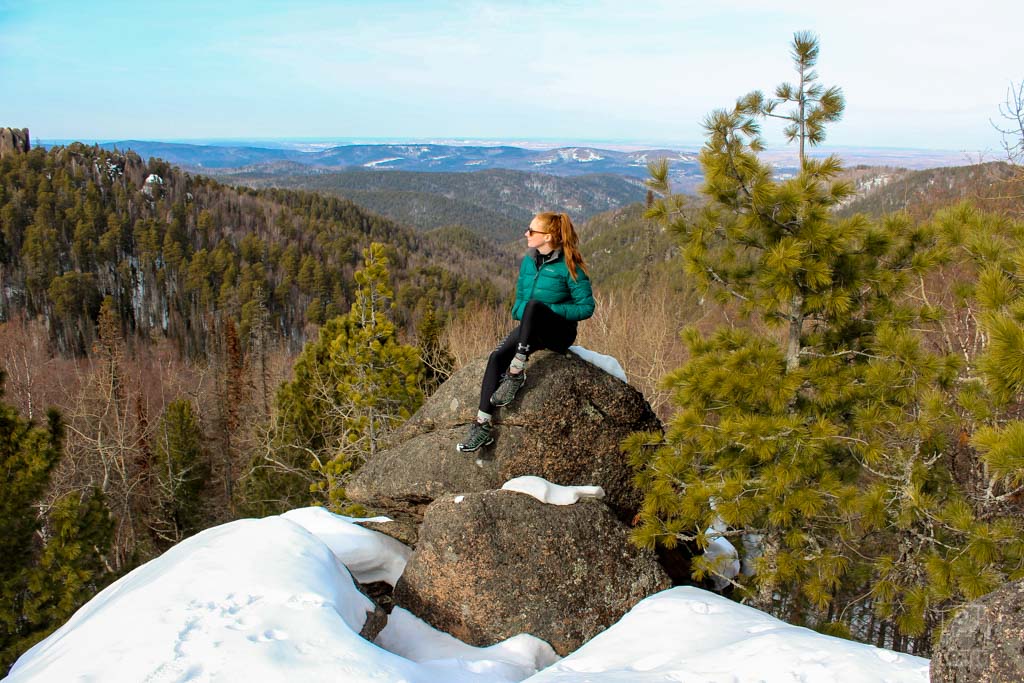 There are many different types of trains that run the Trans-Siberian route. The biggest distinction is between the private tourist trains, local Russian trains and international trains.
Within each of these different types, there are even more subcategories that may impact your decision but we will get into that later when we talk about actually booking your journey.
Private Tourist Trains
This is what many people think of when they hear about the Trans Siberian Railway. These tourist trains run on the same tracks as all the other trains mentioned in this blog post but are privately owned and operated, targeting wealthy tourists.
Tourist trains such as the Tsars Gold private train are much more fancy than anything else you will find along the route. They often have private locking berths, hot showers and even full-service fine dining restaurants on board, everything included in the price. Sounds amazing, right?
Aside from the enormous price tags, these trains also have set routes and offer no flexibility as they are there to provide a full-service experience to tourists who do not wish to plan or navigate Russia on their own.
If this sounds like you then go ahead and book your ticket, It's for sure the easiest way to complete the trip as you don't have to deal with any of the planning and logistics (which is the hardest part of the journey). Check out my section below for the best tours of the Trans Siberian for my recommendations.
However unless this is specifically what you are looking for in your Russian adventure, I recommend you save some money and go local, that's where you will get the authentic Russian experience and get to meet so many more people.
International Trains 
If you prefer to save money, book your own trip and make stops along the way, your remaining options are to take local or international trains (or a mixture of the two).
As you can imagine, international trains cross the Russian border and extend into China and/or Mongolia, but they also cross all of Russia using the same train tracks as both tourist trains and local trains.
While they aren't as regal as the tourist trains, international trains are still nicer and more expensive than the internal Russian ones and run less frequently. (Hence why you may want to take a combination of the two).
Adding to this, they do not have 3rd class, restricting your choice of berths (and prices) to 1st or 2nd, however, if you were already thinking of booking these classes then that isn't too much of a problem.
These trains often have private bathrooms and sometimes hot showers in the first-class cabins so you can get a similar experience to the tourist trains but still have the ability to customise your route.
TOP TIP: If you are on a budget but still want to complete the Trans-Mongolia or Trans-Manchurian route, you can take a bus across the borders to make your journey much cheaper.
We took a bus from Ulaanbaatar, Mongolia, all the way to Ulan-Ude in Russia for €25 where we joined the Tans Siberian railway, saving us €60. The bus runs every day at 7 a.m. as well as Friday and Sunday nights and is even a few hours quicker than the train.
Internal / Local Russian Trains
The local trains run the exact same route as the tourist trains (without crossing any borders) and run multiple times a day.
You still have beds, bathrooms, restaurant cars and views, but at much more reasonable prices. Plus, you can choose any length of segment you like, meaning you can literally stop and explore any part of the country you wish.
These local Russian trains are how real Russian people get around their own country and range in classes. Some trains have all 3 different classes while other cheaper trains just have the lower 2.
I'll explain all of this in more detail later, but to summarise, this is the most budget-friendly and flexible way to complete the Trans Siberian Railway and how I myself travelled through Russia.
1.3 Classes on the Trans Siberian Trains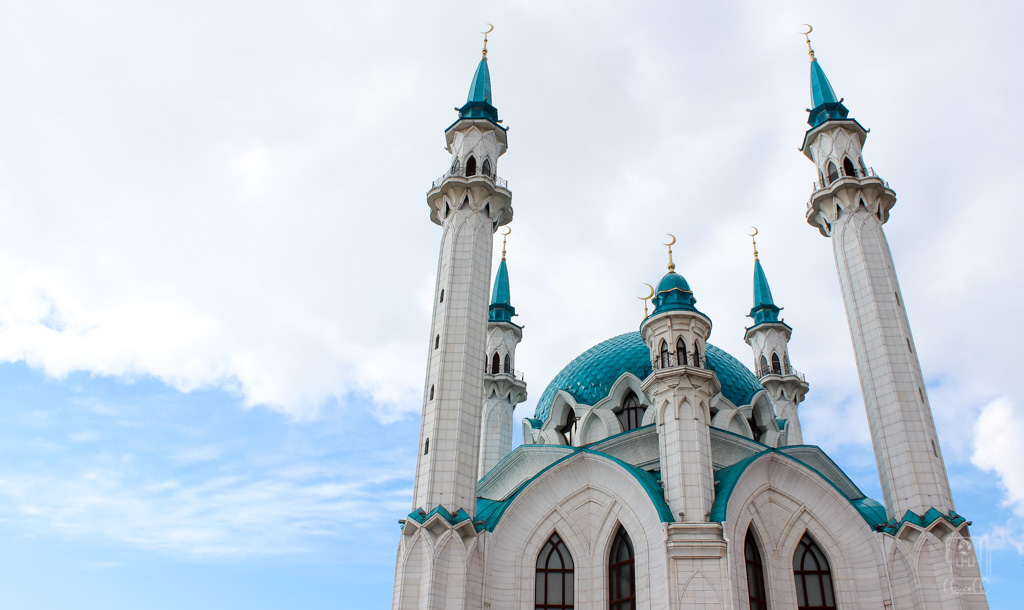 Okay, now you have an understanding of the different possible routes you could take as well as which types of trains you wish to travel, it's time to understand the different classes of berths available to you.
There are 3 different classes on Russian trains, but it's worth knowing right off the bat that not all trains provide the same amenities within each class. And as you already know, some trains don't even offer all 3 classes so it's good to be flexible.
First-class (SV): This was way too fancy (read: expensive) for this budget backpacker but if you're looking for the luxury experience without paying thousands, it's a great choice. You generally get an individual cabin with a locking door, two bunk beds and a table. You generally still have to share bathrooms with the remainder of your carriage but some even have hot showers.
Second class (​​coupé): These are only a small step up from 3rd class, to be honest. Usually, you have a shared cabin with a door, 4 beds (two lower, two upper), and a table. Not too expensive but it didn't really seem necessary to me as the main difference between this and the third class is you have a door. It would however be a good option if you're traveling with a group and can book the whole cabin.
Third class (Platzkart): We travelled exclusively in third class and it was totally fine (for 99% of our trip). Very similar to second class but you have an open carriage separated into births of 4 (upper and lower) with a table, plus an extra bunk running laterally (the lower bunk transforming into two seats and a table), but no door.
When my friend and I read a similar description, we thought about taking a mixture of 2nd and 3rd class depending on the distance, however, as soon as we got on our first train, we were blown away by how nice it was even in the lowest class. (Keep in mind, the last long-distance trains we had taken were in India.) Then it was 3rd class for the whole trip!
1.4 Timezones on the Trains Siberian
Russia has 11 different time zones across the whole country and as you travel from Moscow to Vladivostok, you will swap time zones 8 times!
Since you may swap times more than once per train journey, this can get very confusing as you might imagine.
In the past, when booking tickets across the country, everything was done in Moscow time regardless of your departure and arrival time zones. Thankfully they have not updated most systems so you will book in local time zones but it's always something to keep in mind and double-check before pressing pay!
If you've booked your tickets through the official All (more on that below), there is an inbuilt countdown. If you scroll to the bottom of the homepage and click on your ticket, then "route", it will tell you exactly how many hours and minutes till departure. This saved us from missing out train more than once!
2. Planning your Trip
Now you understand the basic logistics of how the Trans Siberian Railway works, it's time to start planning your trip. Here you will find all the information you need to figure out your journey.
2.1 Where to Stop Along the Trans Siberian Railway
The trip from Vladivostok to Moscow takes around 7 days if you take the train directly from A to B without stopping. But that would be a little boring, to be honest, so now you need to plan where you want to stop along your journey.
Below you'll find all the most common stops along the journey which is a great starting point if you are overwhelmed with choices (don't worry, been there done that). I stopped at all of these except Vladivostok and Yaroslav, taking a full month to complete the trip at quite a leisurely pace.
I think it was almost the perfect itinerary, I would have just liked to add in the Golden Ring to really complete the trip!
You'll also see I added some additional, less common stops that have some other points of interest for tourists that you may be interested in.
Vladivostok
Officially the end/start of the Trans Siberian all the way in the East of Russia! Vladivostok is a port city near the borders with China and North Corea where you will find a number of museums and galleries as it is the cultural centre of Eastern Russia.
Ulan Ude
This was my first stop in Russia and we didn't spend much time here as we arrived in the middle of the night and walked straight to the train station. We did manage to stop by the giant Lenin Head monument and there are also a number of cultural and historical museums to check out including the Ethnographic Museum, the City Museum and Ivolginsky Datsan, a Buddhist temple.
Irkutsk (Lake Bikal)
This is where you need to get off the train to visit the famous Bikal Lake. While the lake itself isn't in Irkutsk, you can take tours or other local transport from here to the town of Listvyanka to visit the Lake.
The City itself also has lots to do. Visit any of its numerous churches, wander along the water's edge, check out the Icebreaker Museum, and make sure to take a picture with Babr, the Siberian Tiger.
Krasnoyarsk (Stolby Nature Reserve)
The town of Krasnoyarsk itself was pretty underwhelming and we had a very weird experience in our hostel, but the reason for this stop was not the town but to visit the Stolby Nature Reserve, which I loved.
We enjoyed a beautiful hike through the mostly forested nature reserve which features huge rock towers poking up amongst the hills. The rock climber in me was very happy to be surrounded by nature, even if we couldn't climb any of it.
Yekaterinburg
Yekaterinburg is famous for being the town where the last tsar, Nicholas II, and his family were murdered in 1918.
I admit, I am not much of a history person (at all), so my opinion is a little biased here but I didn't think the city was all that special either. We visited all the main sites and my friend Kelly who is very much into history found them all quite interesting.
There wasn't much information available in English and it wasn't engaging enough for me. So if like me you are a little clueless about who the Tsar were, I recommend reading up about it beforehand, I think then I may have enjoyed the experience much more.
Kazan
This was my favourite stop along the whole Trans Siberian. It felt like Russia finally came alive after weeks of bland scenery and boring cities.
Again this might just be my experience but Kazan seemed to be full of life, had a great pedestrian area downtown and tonnes of colourful mosques and orthodox churches.
Moscow
Moscow is officially the other end of the Trans Siberian Railway and of course, the Russian capital is a must-visit city in Russia. There is so much to see and do here, plus you finally feel like you are in Europe arriving in the centre.
While there are plenty of attractions here if you are like me and don't love museums and history, I would have preferred cutting my stay here short by a few days and exploring the towns of the Golden Ring which have more visual history, something I find more engaging.
My favourite activity we did here was actually riding the Metro and visiting all the amazingly decorated stations. I highly recommend it!
Yaroslavl (Golden Ring)
Departing the official Trans Siberian, this is the stop I didn't take which I wish I had. Located between Moscow and St. Petersburg is a collection of towns that make up the "Golden Ring".
The Golden Ring is a specially designed tourist route that passes through a collection of mediaeval cities between Moscow and St. Petersburg.
The old buildings have been preserved in a number of towns and some of them are even UNESCO World Heritage sites, nestled amongst the Russian countryside.
St. Petersburg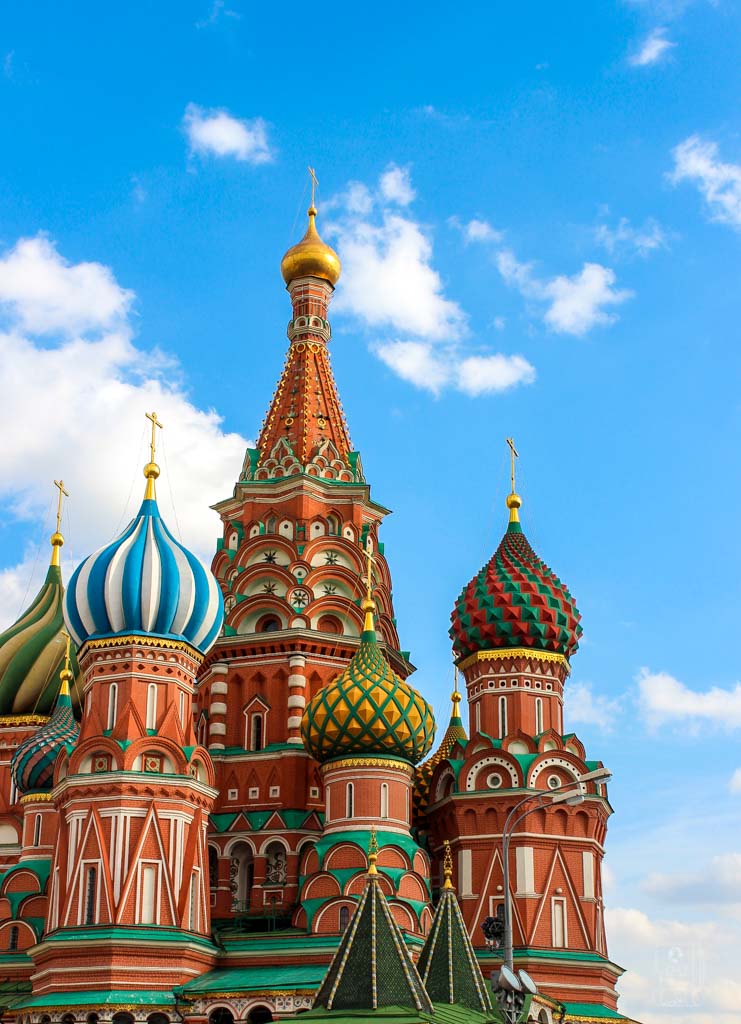 Last but certainly not least is the famous St. Petersburg. This was actually our last stop on the trip and to make it even better, we made some new local friends on the train coming here who showed us around for the next few days.
Make sure you leave yourself at least 3-4 days to truly explore this city as it's a little overwhelming how much there is to see, The State Heritage Museum could take you a whole month to explore properly and all of the colourful churches like Savior on the Spilled Blood will have you stopping every 5 mins for photos.
Additional Stops
Suzdal – One of the most popular stops in the Golden Ring, this town is like an open-air museum
Vladimir – More industrial than Suzsal but has plenty of history to enjoy in the Golden Ring
Nizhny Novgorod – Famous for its 16th-century Kremlin with 13 towers
Perm – Near the Kungur Ice Cave
Omsk – Another stop in Siberia with good fine arts museums and the colourful Omsk Fortress.
Novosibirsk – Capital of Siberia
Khabarovsk – The only stop of any interest between Ula Ude and Vladivostok but doesn't really have much to do other than a boat ride. It's only used by people who want to break up the journey and stretch their legs
2.2 Booking Tickets for the Trans Siberian
Let's get practical. Before you jump right in there and press pay, there are a few things to consider when booking your tickets for the Trans Siberian so you can have the best experience (or at least know what you're in for).
Different Trains Available for Booking
We've talked about the different types of trains available (Tourist, international and local), and the different classes you can choose, but did you know that the actual train number you choose could also affect the quality of your trip?
Confusing, I know. But I didn't know this before booking my trip and was quite surprised when the trains varied so vastly.
If you've booked a private train company that runs tourist trains then you don't need to worry about this at all. But if you are booking either regular local or international trains, listen up.
When you start looking at the timetables you will see that some trains have numbers whereas other trains have names, this actually means something and I've listed them all below for you.
Russian Trains:
Rossiya (the Russia) #001/002: This is a branded train and the closest thing you will get to be the official Trans Siberian Train. It runs between Moscow and Vladivostok every day and has 1st, 2nd and 3rd class carriages. First and second-class tickets include meals which are delivered to your bed and it even has showers, but of course, it's more expensive.
#100/099: These regular trains only have 2nd and 3rd class and are pretty basic. It's what the locals told us was a "workers" train meaning they are cheap but don't expect them to have restaurant carriages on board. They also offer daily departures between Moscow and Vladivostok.
International Trains:
It's good to know that International trains will change at border crossings, adding a restaurant cart for the new country and sometimes adding or taking away carriages.
Vostok: Another branded train similar to Rossiya that runs between Moscow and Beijing (not going through Mongolia). It departs once a week and is pretty modern with both 1st and 2nd class but no private bathrooms or showers.
#003/004: Runs from Moscow to Beijing via Mongolia with only 1st and 2nd classes. 1st class cabins have a shower and toilet shared between two cabins (instead of the whole carriage) but meals are not included in your ticket.
#005/006: This one is the least frequent and can be up to 2 weeks between departures running from Moscow to Ulan Bator, Mongolia. The oldest of the international trains, this one has 1st and 2nd class but no showers and shared toilets for the whole carriage. 
If you are planning on taking one train the entire way across the Trans Siberia, this info is pretty important. But if like us you want to take multiple different trains and are pretty flexible on the standard, then don't worry about it too much.
You can also have a look at the amenities on board when booking (see below). Little icons show if there is a restaurant on board or not plus some other points of interest. We presumed that all trains would have a restaurant car until we ended up on one without it.
The fact that it didn't have a restaurant didn't bother us, but this is how you can vaguely decipher what class of train you are purchasing.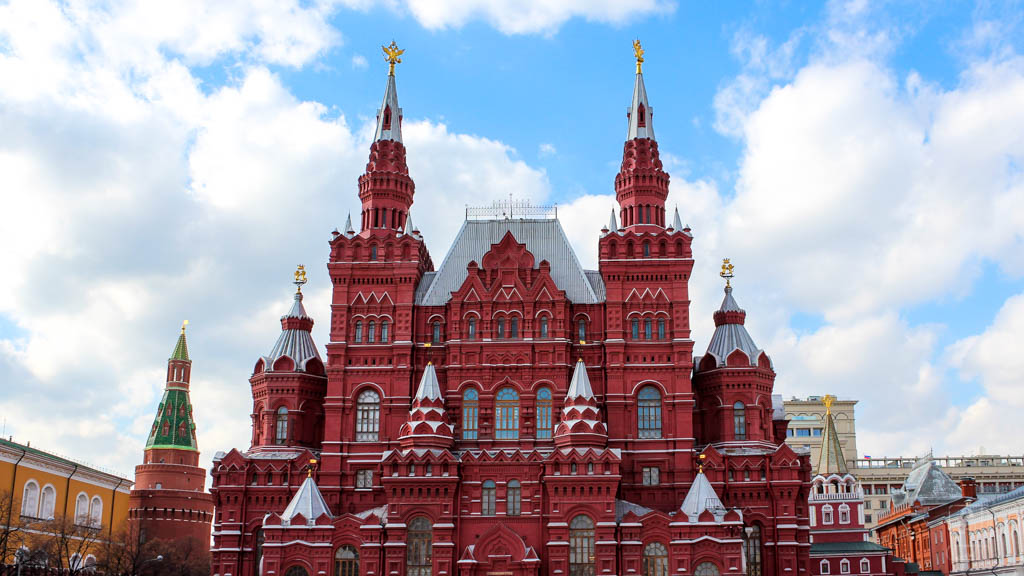 For us, the train with no restaurant was like none of the others we took. The carriage full of dirty, middle-aged men informed us that this was a "workers train", meaning, the cheapest of the cheap trains, designed to take home those people working on the roads in Siberia for the lowest cost. We still had no problem with this, although it was definitely of a different standard to the other trains, and may have bothered some people.
The backrest of my bunk fell down on top of me, I was sleeping against the stinky bathroom wall and the bathroom door had to be forcibly slammed shut. This meant that every time someone went to the toilet in the middle of the night, they first hit my feed with the door as it opened and then my head against the wall as it wobbled into my face. Wasn't a good night's sleep to say the least!
We had to laugh at the whole situation whilst we had a large audience of Russian men every time we spoke. The one broken English speaker in the carriage told us that none of them had ever seen a foreigner on the train and they were totally surprised when we walked on speaking English.
Nonetheless, Google Translate helped us make some interesting friends, They all offered us so much more food, and we really enjoyed the trip.
Booking Platforms 
There are two routes when choosing how to book your tickets for the Trans Siberian. You can book everything yourself using the official RZD website, or use an agent like Tutu which is designed to make the process easier for foreigners.
While booking through Tutu is a lot simpler, they do add an extra fee to all their ticket prices so you will end up paying more than if you book directly with RZD.
I booked everything directly and didn't have any problems as the official app is now translated into English, but if you aren't tech-savvy or find "interesting" translations difficult to understand, then I would suggest booking through Tutu as the extra expense isn't too much for the time it may save you.
If you decide to book with RZD and have a smartphone it is 100% worth downloading the app as it makes the process that much simpler.
Just make sure you download the official RZD app (the logo is the same as the website), NOT the "Russian Railway" app. Russian railway is a third party company which charges extra fees and we found often had incorrect information.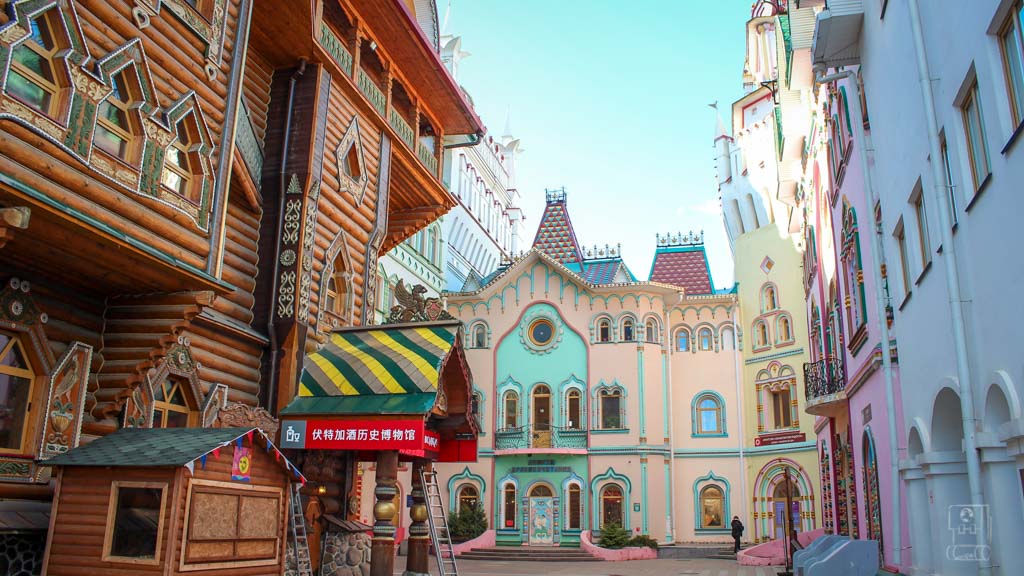 Bookings for train tickets only open 3 months in advance, so if you are a planner, you will still need to wait until you are within this timeframe to get your tickets. Me being me, I leave everything to the last minute and have been booking my tickets on the fly.
I do still recommend, however, booking your seats at least a couple of days ahead to get the best and cheapest spots. On the longer train trips (2 days) it makes a big difference being able to choose a nicer bed and these do book out even in the low season.
Luckily for us, the prices I researched earlier were still nearly exactly the same, if not a tiny bit cheaper when booking a couple of days out in March. So no need to stress about price hikes like when booking last-minute flights.
Here's exactly how to book a ticket:
Open the app or website
Type in your date plus departure and arrival cities
Choose a train
Select your seats (more on that below)
Tick or Untick the checkmark whether you want linen included (bedclothes)*
Pay for your ticket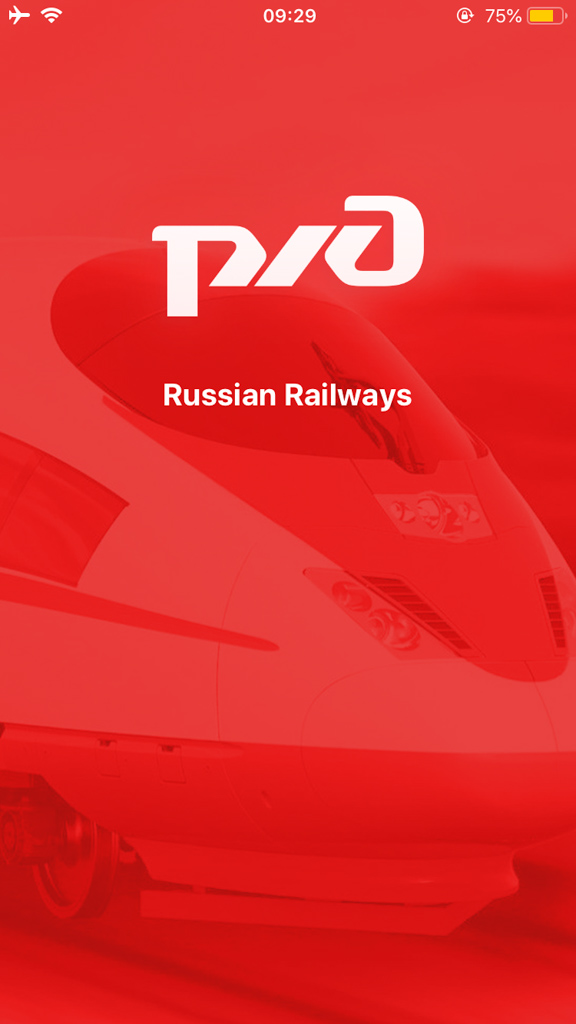 Your ticket will automatically save offline if you bought it on the official app. This and your passport are all you will need to board the train.
*Linen is automatically included for a minimal cost but if you have your own sleeping bag or sheets and pillowcase, feel free to un-tick this. Mattresses, blankets and pillows are provided on all beds regardless.
NOTE: Make sure you pay super close attention to the times as they often swap between Moscow and local time, in a country with 11 different time zones, this can obviously get quite confusing.
Lastly, if you wish to book your ticket at the train station instead of online (not recommended), make sure you download Google Translate and download Russian to be used offline. As with most people in Russia, the station attendant probably won't speak English.
TOP TIP: Another handy feature that saved us a bit of stress over the time conversions is the inbuilt countdown. If you scroll to the bottom of the homepage and click on the ticket, then "route", it will tell you exactly how many hours and minutes till departure. Much more handy than you would think when you're struggling to decipher which time is Moscow and which is local.
Which Bed to Pick on the Trans Siberian Trains
By now you will have seen that you are given the option to choose a bed, I highly recommend you do this as it can make a big difference on your trip.
3rd class carriages are laid out in groups of 6 with two lower and two upper bunks in a berth divided by a table, plus a lower and upper bunk running laterally on the other side of the aisle.
While all the trains follow the same layout, they vary slightly in space depending on the model.
Travelling as a pair, we found the lower two beds in the berth are by far the best option. They give the most storage room underneath, headroom to sit up during the day, and a permanent table for lunch and activities.
These are also the only ones we have found to more consistently have power outlets. Although these are sometimes slightly more expensive than upper or lateral beds, we found it more than worth it for the comfort on the longer trains.
Lateral beds run lengthways along the train with the bottom bunk converting into a table and 2 seats during the day. Because of this, there isn't much room to store large bags underneath but there is always an extra shelf at the very top if you manage to lift your luggage all the way up there.
These lateral beds are the worst ones to choose and should only be taken if they are the last remaining spots. They are often even narrower than the already small berth beds, and also shorter. Most people of average height wouldn't be able to stretch out straight.
We had a hilarious time attempting to fit all our stuff without falling out of the beds at the same time. These bunks also only sometimes have outlets, so if you want to do some serious charging, your only option may be to make friends with a spare power point or hang out by the bathrooms where the only extra port is located.
One last tip, if you are looking for a quiet nights sleep, you should try to get a spot in the middle of the carriage. The ends of the carriage contain the toilets, water boilers and train staff and tend to be where people gather to socialise making it quite noisy.
2.3 Visa for Russia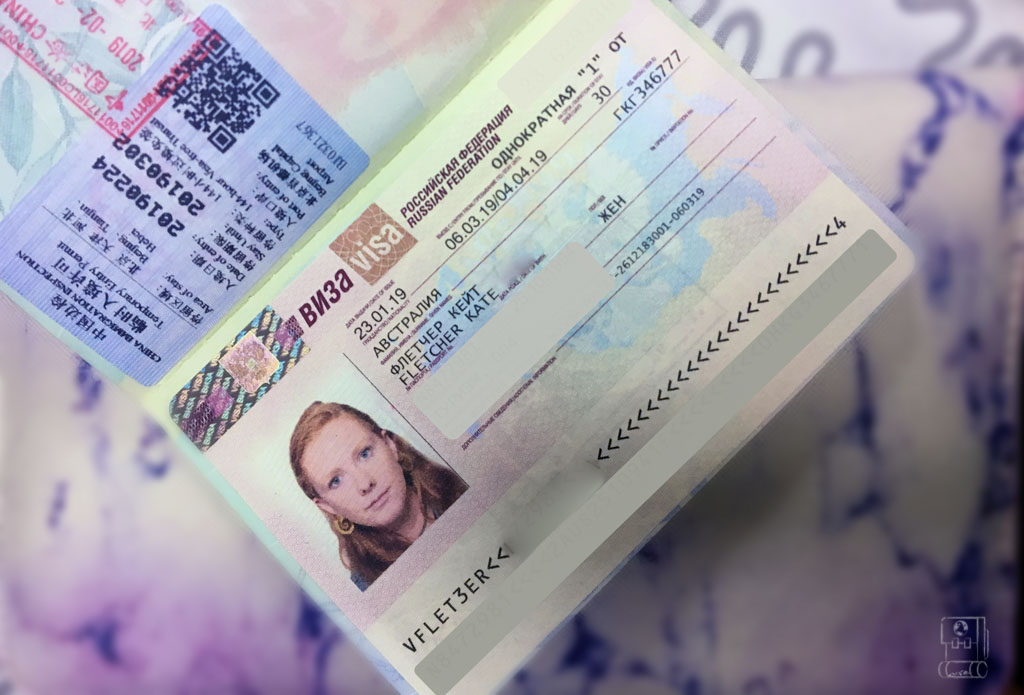 Another thing that scares a lot of people away from travelling to Russia is the misconception that the visa is expensive and difficult to get. This is not true!
Sure, it takes a little more effort than rocking up at the border, but I can assure you it's not as difficult as it may seem. I even managed to apply for and receive my visa whilst I was already travelling overseas and it only took a few days.

You can always use a visa agency to organise your visa for you, but if you want to save some money and do it yourself, I've already written a very detailed guide on how to apply for a Russian Tourist visa.
I'm not going to go through all the details here, but to give you a quick overview, here are the basic steps so you have an idea.
Decide on rough (or set) dates and destinations for your trip (including accommodation)
Get an invitation letter from your tour company, hotel or friend
Apply online
Visit a Russian visa application centre
Enter Russia
3. What to Expect on the Trans Siberian Trains
Wow, if you've made it this far then you must really be getting ready for your journey. By now you probably have a pretty good idea of what to expect on the trains, but there are a few areas that I wanted to go over in a bit more detail so you're fully prepared.
Onboard the Train
Each carriage has free boiling water at one end, and bathrooms at the other. When booking your seats, it's worth taking note of where the toilets are as they can obviously get a bit stinky at times, nice to pick a spot away from those.
A stewardess is assigned to each carriage and will periodically offer you tea or coffee to purchase as well as an assortment of comfort items, snacks or even souvenirs. They also ensure the carriage is kept clean throughout the journey, wiping the tables and mopping the floor- how civilized!
A restaurant cart is located in the middle of most trains. Apparently, each train's restaurant is privately owned so the menu differs each time. As we are both vegetarian we packed our own food for most of the trip, both saving money and allowing us to eat exactly what we wanted rather than relying on limited options. It seemed that nearly everyone else in 3rd class on the train did the same.
If you wish to get off the train at a stop to get some air, smoke or stock up on snacks, be warned that there is no bell or siren to say when the train is leaving and stops range from 2 minutes to an hour. If you click on your ticket in the RZD app, you will see a button that says "train route". Click this and you will get a list of stops including the duration. Better to check to make sure you don't get stranded in the middle of the country.
Food onboard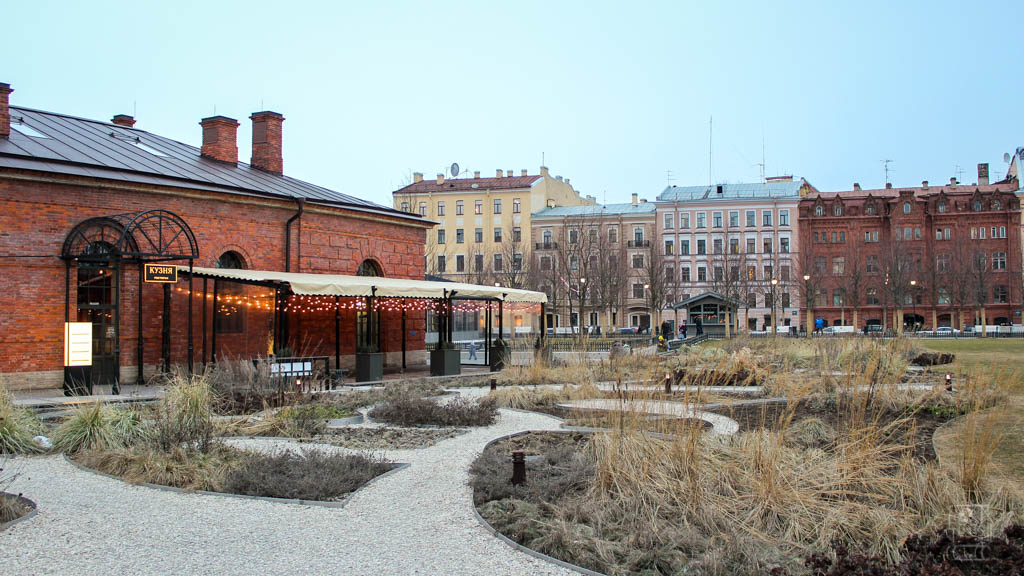 Restaurant Carriages
As you may have already read, most trains have a restaurant car somewhere on board, and the more fancy trains even include a meal with your ticket, delivered straight to your bed.
However, it's good to know that the food on offer in the restaurant cars can vary massively in cuisine, price and availability. It's not uncommon for restaurant cars to run out of food within a few hours of opening.
In addition to this, some trains don't even have a restaurant car, so if you are planning on relying solely on this option I would make sure to triple-check my bookings, make sure to arrive as soon as the restaurant opens and prepare to be flexible.
Even if this is you, I would still advise bringing some backup instant noodles just in case!
Bring Your Own Food 
If you're on a budget like me, there are plenty of other ways to ensure you get your fill while on the train.
Eating your own food on board doesn't have to be boring. We managed to bring a variety of food on our trips that were both relatively healthy and didn't require cooking.
First, the basic utensils that you will find super helpful include a sturdy Tupperware container (with a lid), a reusable knife/fork/spoon set and a pocketknife. If you don't have these, I would highly recommend investing as these items are extremely useful not only on the trains but in all parts of backpacking.
All the trains have free boiling water, so the obvious choice would be instant noodles, but if you don't want to eat this 24/7 for the next few weeks, I've got a great guide for no-cook meal suggestions which are perfect for the train!
Make sure to bring plenty of food with you when you board the train as aside from the restaurant cars, you won't have many opportunities to purchase extra. And if you're anything like me, you'll eat more when you're not able to go out and do things.
Many train stations along the way will have vendors selling noodles, chips and other snacks, but if you plan on getting off to buy anything, make sure to check the train's timetables as some stops last forever whereas others are just a few minutes, and the train won't wait for you!
TOP TIP: If you would like hot drinks throughout your train ride but don't want to carry around a mug for the rest of the trip. Order a tea or coffee from the stewardess at the beginning, and you can keep your cup for the remainder of the ride with the free boiling water and BYO tea bags.
People of the Trans Siberian
The people you meet onboard will by far be the best part of your railway experience. Most people on the train did not speak even a word of English, yet EVERYONE wanted to talk to us.
As soon as we would board the train and say the first words to each other in English, heads would pop out all over the place, trying to get a glimpse at the foreigners. It doesn't matter if we didn't speak the same language, multiple times, people would simply come and sit on my bed with a smile and start speaking at me in Russian, knowing I had no clue what they were saying.
For most Russians, taking long-distance trains is part of their routine, yet most of them have never met a foreigner and simply want to know what you're doing there. Embrace the strange and take the apples, (literally, people kept insisting we take their apples).
We took our trip in the Spring which is definitely the low season for tourists. In fact, the only other foreigners we met were on some of the last trains (further west) and came in at a grand total of just 4 other travellers. I imagine in the summer this number would be a lot higher, however, I feel if you stick to 3rd class as we did, there's probably still going to be more locals than tourists. 
4. Trans Siberian Railway Costs – How to Budget for Your Trip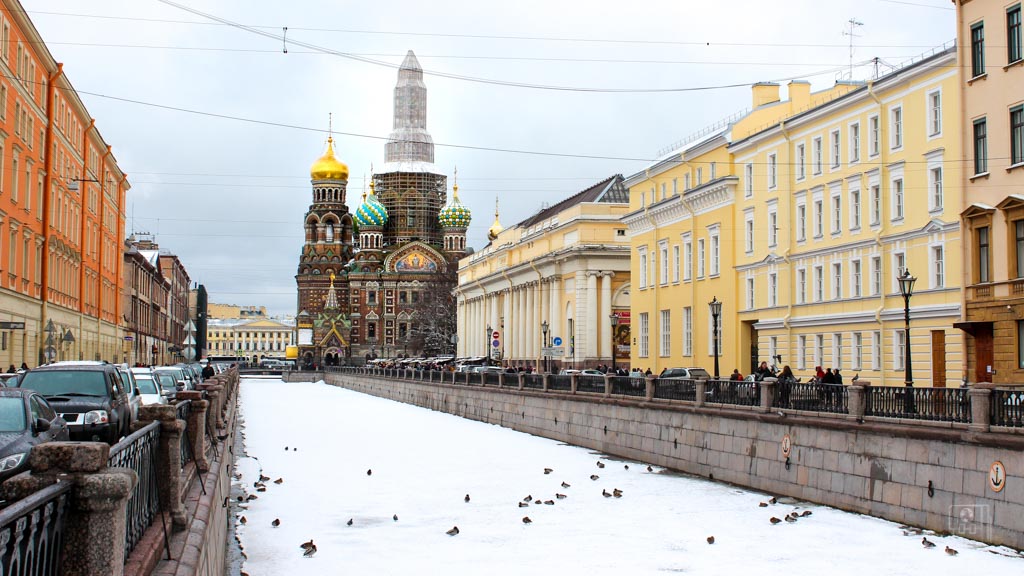 In total, the prices of the trains we took on our route over the 3.5 weeks of travel equated to just 13,876 R or €180 in total. This was a few years ago now (2019) so I expect that number would have risen a little to around €250 but it was still far cheaper than I originally expected.
That price includes all travel from Ulan-Ude to St Peterburg with stops in Irkutsk, Krasnoyarsk, Yekaterinburg, Kazan and Moscow.
Also, despite the fact we bought nearly all our train tickets at the last minute, this was nearly exactly the same price as when I looked into booking the tickets 3 months in advance.
Below you will find a complete breakdown of my expenses from March 2019. Taking inflation into account you will need to increase these numbers a little for current rates, but I hope it can give you a good idea of how much things will cost.
Transport = 16,230 RUB / €157
Trains:
Ulan Ude – Irkusk: 976 RUB / €9.40
Irkusk – Krasnoyarsk: 1,472 RUB / €14.20
Krasnoyarsk – Yukatenburg: 4,071 RUB / €39
Yukatenburg – Kazan: 1,421 RUB / €13.70
Kazan – St Petersburg: 3,342 RUB / €32
St-Petersburg – Moscow: 1,238 RUB / €12
Bus:
Ulaanbaatar- Ulan Ude: 1,919 RUB / €18.50
Irkusk-Baikal lake: 280 RUB / €2.70
Taxis: 605 RUB / €5.80
Local busses: 356 RUB / €3.40
Train to Airport: 550 RUB / €5.30
Accommodation = 6,732 RUB / €65
18 nights in hostels x 374 RUB / €3.60 per night
Food and drink = 10,525 RUB / €102
Average per day 421 RUB / €4 (25 Days)
My friend and I mostly cooked for ourselves throughout Russia as we spent a lot of time on trains. When in towns, we did go out to eat approximately 1 meal every second day.
Activities = 1,929 RUB / €18.60
Kassa Kreselnogo chair lift: 280 RUB / €2.70
Ferris Wheel: 149 RUB / €1.40
Islamic Museum, Kazan: 200 RUB / €1.90
Church of All Religions tour: 100 RUB / €1
St Petersburg walking tour: 500 RUB / €4.80
Movies: 700 RUB / €6.75
Extra expenses = 8,730 RUB / €84
Invitation letter: 767 RUB / €7.40
Visa: 6,863 RUB / €66
Registration, St Petersburg: 200 RUB / €1.90
Shopping: 900 RUB / €9
Total costs for 25 days in Russia = 44,146 RUB / €426
When you consider that you will spend at least 5 nights onboard trains (saving on accommodation), plus spending practically no money during the day you're on board. Add that to the fact that hostels are around €6 on average and food is cheap, and you have a budget-friendly trans-Siberian!
5. Best Trans Siberian Railway Tours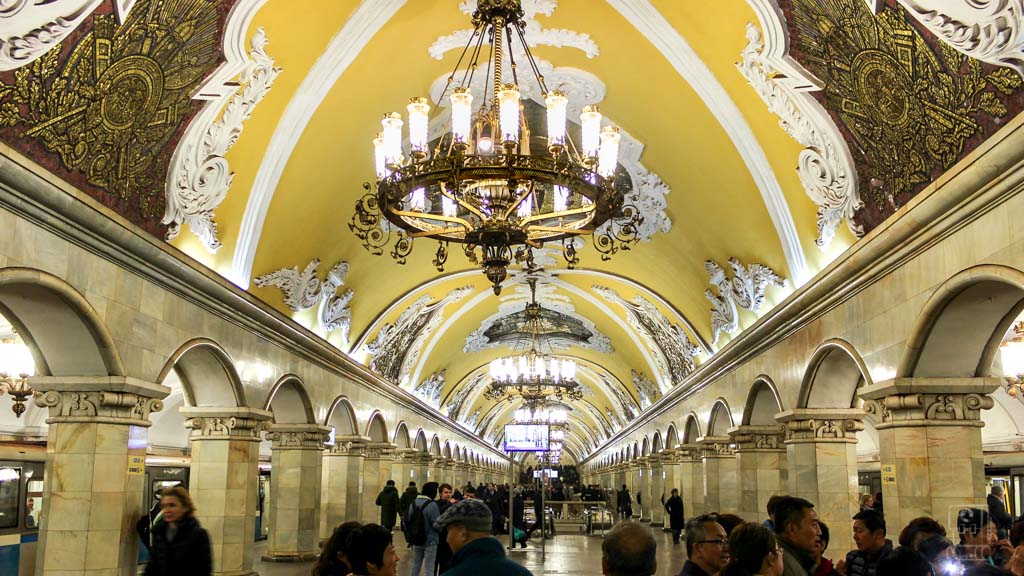 Many tour operators have discontinued their Trans Siberian tours due to the ongoing conflict so there are not too many options if you wish to visit Russia at the moment.

Below I have included the ones that are currently running and I will update this section when regular tourism returns to Russia.
Russia Only Tours
Epic Trans-Siberian (16 days) – Covers all the major stops along the Trans-Siberian route for a complete overview of the country in a timely manner. This is the most classic version you can do.

Stops: St. Petersburg – Moscow – Yekaterinburg – Irkutsk – Baikal – Vladivostok
Highlights Of Trans-Siberian (12 days) – Focussing most on western Russia, this trip covers all the highlights of the country except for St. Petersburg and Vladivostok. From your destination in Irkutsk, you could continue on alone to Mongolia to fly from the international airport home.

Stops: Moscow – Kazan – Yekaterinburg – Novosibirsk – Irkutsk
Russia and Mongolia Tours
Discover Russia And Mongolia (16 days): If you want to thoroughly experience both Russia and Mongolia, this tour is a great choice as it covers a large number of destinations in both countries. Many Trans-Mongolian routes only take you to the capital, Ulaanbaatar, but this tour takes you all the way to Karakorum.

Stops: Moscow – Yekaterinburg – Irkutsk – Listvyanka – Ulaanbaatar – Terelj – Karakorum – Bayan Gobi
Russia And Mongolia Train Tour (18 days): Similarly to the tour above, this one is a comprehensive trip to both Russia and Mongolia. The addition to this tour is that you will finish back in Russia at the end of the Trans Siberian Railway in Vladivostok.

Stops: Moscow – Yekaterinburg – Irkutsk – Listvyanka – Ulan-Ude – Ulaanbaatar – Terelj – Vladivostok
Russia, Mongolia & China Tours
Naadam Trans-Mongolian (20 days): This 20-day trip is organised to place you in Mongolia during the Naadam Festival, one of the country's biggest celebrations. Not only do you get to experience this unique aspect of Mongolia culture, but the tour continues on to finish in Beijing where you get to see the Great Wall of China.

Stops: Moscow – Yekaterinburg – Irkutsk – Listvyanka – Beijing – Ulaanbaatar – Terelj – Hui Doloon Hudag
Independent Trans-Mongolian (14 days): If you don't want to take a tour but are unsure how to plan all of this on your own, this option is perfect for you. An expert will plan and book all your travel and stops along the route which is catered to your preferences. That way you get to customise the itinerary to suit your needs without the restrictions of a group tour.

Stops: Moscow – Yekaterinburg – Irkutsk – Baikal – Mongolia – Beijing
Tsar's Gold Best Of Trans-Mongolian (16 days): At the beginning of this post we talked about the private trains that complete the Trans-Mongolian journey. This is the ultimate in luxury and the best option if you want to go all out on this holiday. You'll have all the best facilities included in your journey with 5-star service the whole way.

Stops: Moscow – Kazan – Yekaterinburg – Irkutsk – Novosibirsk – Ulan-Ude – Beijing – Ulaanbaatar – Gobi – Port Baikal
6. Best Time of Year for the Trans Siberian Railway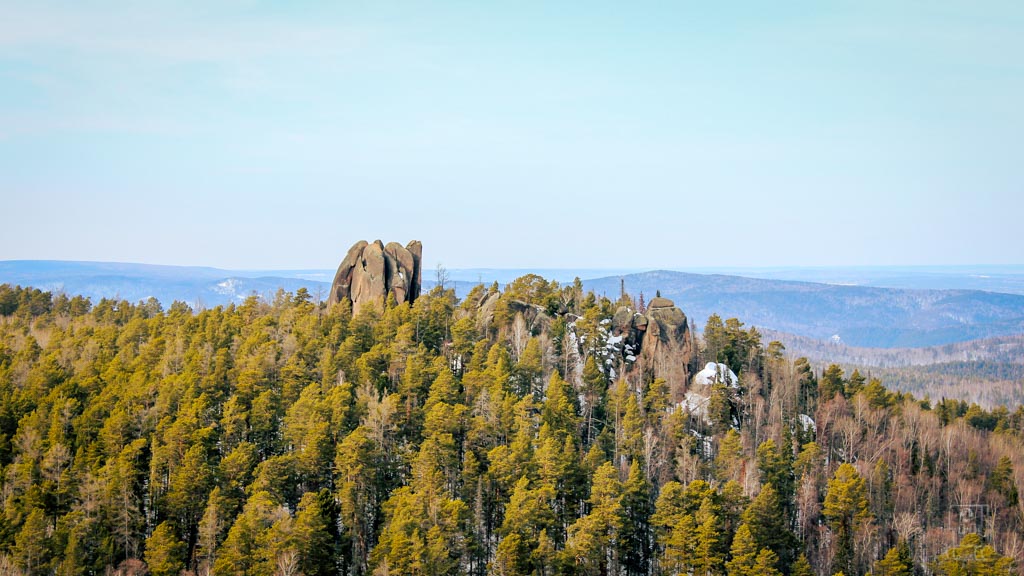 Summer (June – August)
In a country with very long, harsh winters, summer is definitely the best time for the Trans Siberian Railway.
In particular, the months of July and August are ideal as the weather is at its warmest, clear days mean you can see longer distances from the train and you will also meet the most people.
Autumn/Fall (September – October)
If you can't visit during the summer, fall is another good choice as the ground should still be relatively free of snow and there are a good number of favourable weather days remaining.
The closer you travel to the summer months, the better chance of having good conditions you will have. If you travel in late October, there may already be freezing temperatures in the forecast. 
Winter (November – March)
I wouldn't recommend completing the Trans Siberian in winter as the temperatures are very harsh and large snowfalls may hinder your journey. Many tourist attractions will be closed for the season and you probably won't have a pleasant time getting from place to place.
Spring (April – May)
If you're looking for a unique experience, visiting during spring will provide you with the winter atmosphere in a little more manageable conditions with a few sunny days thrown in here and there.
Note that travelling during spring is not for the faint-hearted, this is when I completed the Trans Siberian and we had many days that were -20°C (-4°F). There were also very few other tourists at this time so if you're hoping to meet fellow travellers, this isn't the best time to do that.
7. Safety on the Trans-Siberian Railway
In the past, the Trans-Siberian was infamous for its rowdy passengers and less-than-safe conditions. Thankfully, those days are long gone now as stricter regulations regarding passenger behaviour are now enforced.
The rules that made this journey noticeably safer were the restriction on drinking and gambling, both of which used to often result in aggressive fights.
While you should always keep your wits about you wherever you travel and trust your gut, today you don't really have to worry about your fellow passengers too much.
The biggest safety concern while travelling on the Trans Siberian Railway is simple theft. As you will be travelling with all of your luggage and generally stand out like a sore thumb being a tourist, your belongings are at the highest risk of being stolen.
That being said, in a month of travelling Russia on trains, my friend and I had nothing stolen until Kelly left her portable charger out on the table one night. Realistically it was just begging to be taken! haha.
Most of the bottom bunks fold up to expose a secure area to store your bags. Essentially as long as you or someone else is sitting on the bed, no one can access your things. Nether the less, I always recommend locking your bag shut with a simple padlock and if you can, also secure it to a stationary object just to be on the safe side.
8. What to pack for the Trans Siberian Railway
Packing for a trip on the Trans Siberian Railway isn't always as straightforward as it may seem, aside from your basic travel clothes, here are a few things to pack that will make your journey much more comfortable.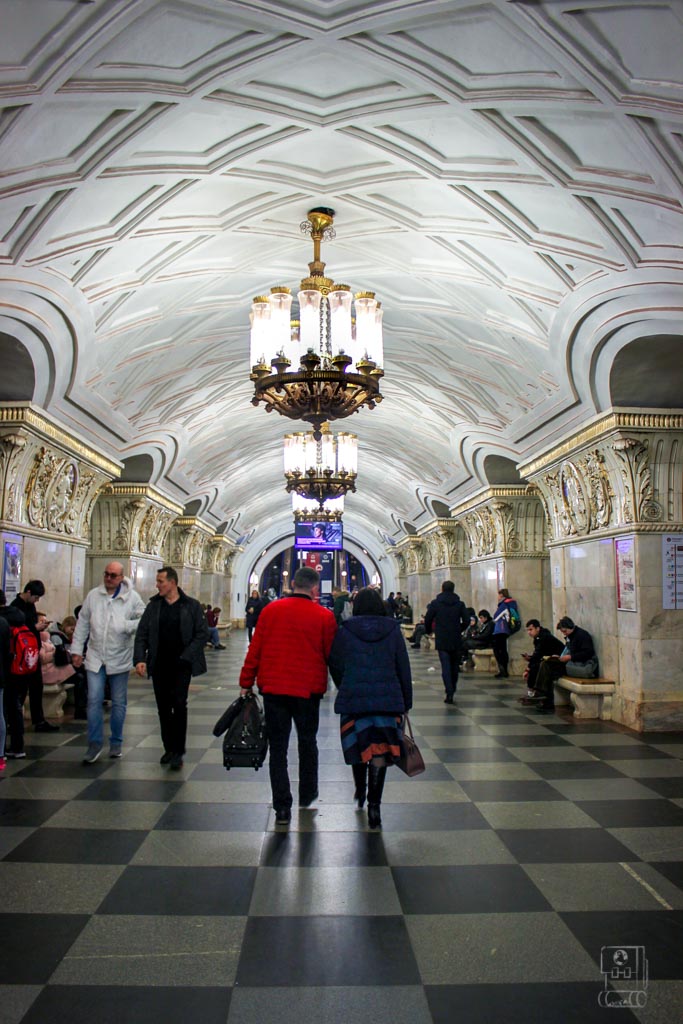 ✔ Plastic container
✔ Reusable cutlery
✔ Pocket knife
✔ Mug
✔ Tea bags
✔ Food
✔ Books
✔ Playing cards – These ones help you learn Russian at the same time!
✔ Russian phrasebook
✔ Bag padlocks
✔ Light, comfortable clothing – the trains tend to be quite hot
✔ Slippers
✔ Toiletries
✔ Face wipes – a life safer if you can't shower
✔ Cash
✔ Phone charger
✔ Power adapter
✔ Power banks – outlets aren't always available to you on the train
✔ Headphones
✔ Eye Mask
✔ Earplugs
✔ Passport
FAQs about the Trans Siberian Railway
Which direction should you take the Trans Siberian?
You can take the Trans Siberian Railway either way depending on what is most convenient for your ongoing travel plans. Travelling West to East is most common as it eases you into the more remote stops on your journey. Whereas travelling East to West saves the most exciting cities for last. 
How long does the whole route take if you don't stop along the way?
If you don't get off the train along the way, the whole Trans Siberian route from Moscow to Vladivostok takes 1 week to complete. 
Is it safe to travel on the Trans Siberian Railway?
Yes, today it is safe to travel on the Trans Siberian. In the past, the trains were a lot more dangerous as excessive drinking and gambling were allowed with less supervision. These days there are more rules and regulations which are enforced by the train staff to ensure everyone's safety. 
How much does it cost to complete the Trans-Siberian journey by train?
Depending on what class trains you book, completing the Trans-Siberian journey independently by train costs around €250-500. Tours of the Trans-Siberian railway cost upwards of €2,000. 
What are the best stops on the Trans-Siberian railway?
The best stops along the Trans-Siberian railway are: 
St. Petersburg
Moscow
Kazan 
Yekaterinburg
Krasnoyarsk  
Irkutsk (Lake Bikal)
Vladivostok 
---
Congratulations if you made it this far through this huge post! 
I have covered absolutely everything you need to know to help you plan the Trans Siberian Railway on a budget. By now you should be an expert on the trip and be ready to book those tickets.
Make sure to book as soon as possible while the information is still fresh in your mind so you can get the most comfortable seats on the dates of your choice.
Remember, you'll also need plenty of time to start organising your Russian Visa in advance of your epic trip.
Well, I hope you now have faith in the affordability of Russia and can tick this item off your bucket list once and for all. You should be all set for an epic journey across the largest country on earth but if you have any more questions or simply want to tell me about your own experience, drop me a comment below, I love to reply to you all!
Happy travels,
Kate 
---
Related Posts:
Helpful Resources