How to Choose Travel Insurance ✔️ 12 Things to Consider
Finding travel insurance can be one of the most confusing parts of planning a trip so I'm here to make it super simple.
People ask me all the time about what company to use, what level of cover they should take, how much it costs… and the answer is, it all varies, but there are some simple things to consider which will help you choose the right one for you.
As there are thousands of different types of trips, so too, are there thousands of different types of travel insurance. Luckily, I have experienced an eclectic range of adventures throughout my years of traveling and am here to help you navigate this difficult necessity.
Bags Always Packed is a reader-supported site which means some of the links on this page may be affiliates. I spend a lot of time researching these hotels, tours and products and only recommend those which I would use myself. Booking your trip through my links is a great way for you to support my work for free, as I will earn a small commission at no extra cost to you. ♡
Quick Summary
Don't have time to read the whole post? Here are the top travel insurance companies by trip type.
1. Do I Really Need Travel Insurance?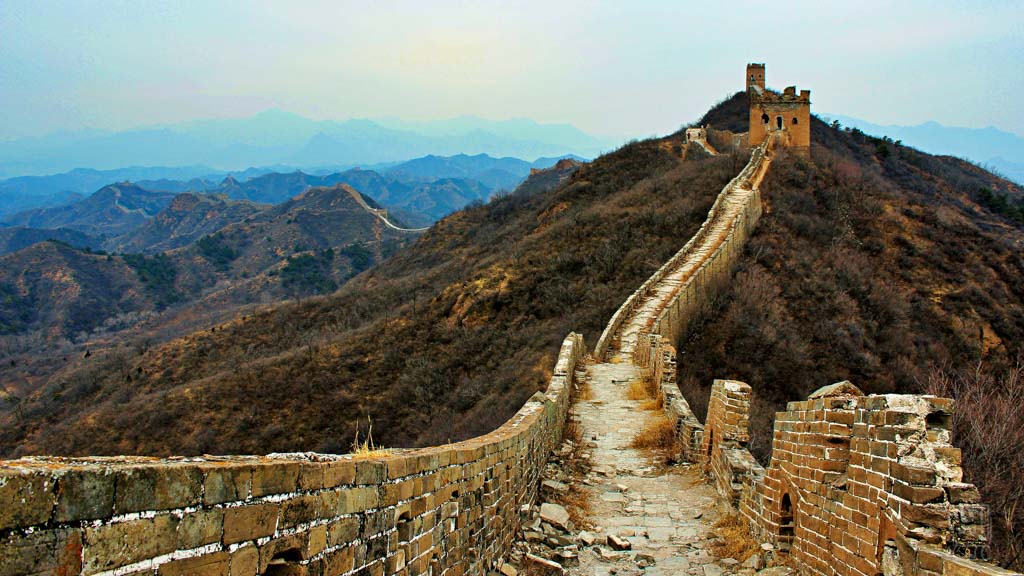 Some may say no if you have an extensive backup fund covering upwards of $50,000 in hospital bills you would be willing to use.

But for the rest of us, who don't have a huge amount in the bank but still love to travel overseas. I, personally, would say that YES, travel insurance is absolutely necessary.
2. Is Basic Cover Enough?
If you are taking a low-risk holiday, the answer is usually yes. But this always comes down to preference of course.
If you're not expecting to be sky diving or climbing mountains, and there aren't too many indefinite experiences in your trip, the lowest cover is usually enough.
The important thing will be hospital coverage. Will it be enough to cover all your medical needs as well as return you to your home in an unfortunate event?
3. What Should I Have Covered?
This is again personal. As I don't tend to plan my trips very much (if at all), having trip disruption protection doesn't really faze me personally. But if you have booked everything in advance and have a tight schedule, this could be important to your trip.
As I lead a pretty adventurous lifestyle, it's important to me to be covered for "high-risk activities" such as climbing, hiking at altitude, and scuba diving.

In order to be covered for these things, I normally have to take out the top cover with add-on packs anyway.

If you won't be doing anything which specifically requires the top cover, think about what is important to you, what valuables you are bringing, and if something went horribly wrong, would you want to be flown home for medical attention?
4. I'm Going on a Working Holiday – Do I Need My Own Insurance?
This one depends on the country in which you will be working. Often, when you apply for your visa it will be specified during the process that you will need to show proof of insurance to be granted entry on a temporary work permit.
If this is the case, again, pay close attention to the PDS. Countries may specify a minimum level of coverage required. For the French working holiday visa, for example, there are quite strict requirements for what must be covered for them to accept your insurance.
On the other hand, some nations (such as the UK) require you to pay for their national health service which can be costly but ensures you are covered medically whilst living and working there.
Remember, if you have this type of protection, it won't cover you if you make international trips whilst working abroad so you may still want to take out an additional policy for any short trips you make.
NOTE: Not all insurance companies cover working holiday visas so make sure to read your policy completely before buying. I have used FastCover for all my working holidays as they specifically state that you are covered for these types of visas.
5. I'm an Adventurer – How Do I Make Sure I am Covered to Ski, Hike, Climb or Dive?
PDS PDS PDS!!! (Product disclosure statement)
Every insurance company must provide a product disclosure statement that details everything you are and aren't covered for and under what circumstances.
Digging and digging until you find answers to specific questions is all it takes to make sure you are covered. I had to do a lot of research before finding the right policy to cover me for my solo hike to Everest Base Camp.
You will usually find a list of activities in the PDS, specifically defining what level of cover is required for certain activities (if covered under the policy), plus permissible altitudes and guide requirements.
Sometimes insurance companies write certain things in an ambiguous way so that they have wiggle room when it comes to people making a claim.
If you are unsure, contact the company (in writing) and ask your questions. Make sure to save the email in case you ever need to claim and have issues with the company.
I have found that both SafteyWing and FastCover (with the adventure add-on) are good policies for people who like to hike at altitude, rock climb or Scuba dive. I have felt comfortable using both of these throughout my travels to risky places.
6. I Travel WAY Off the Beaten Path – How Do I Make Sure My Destination is Covered?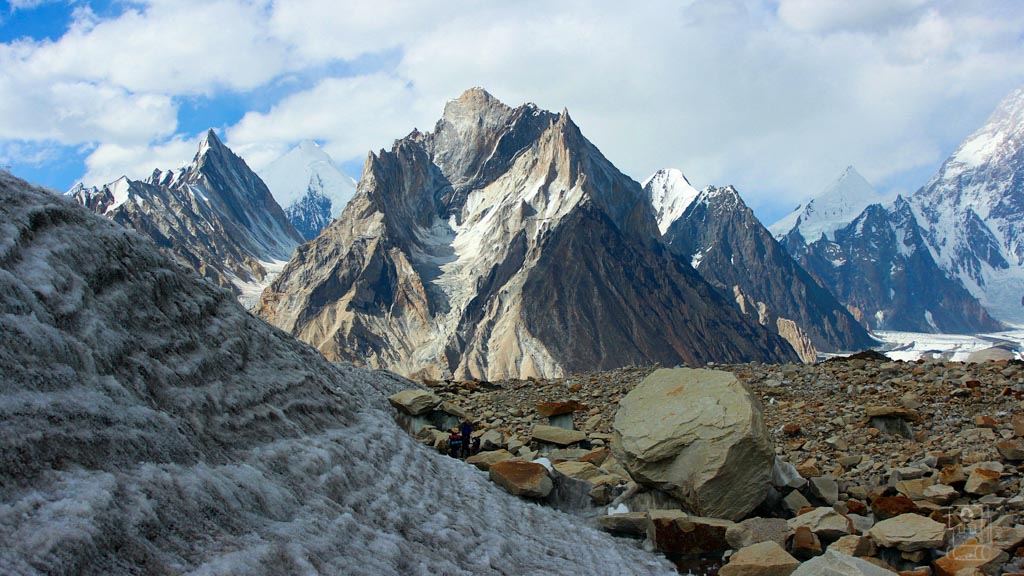 This varies from company to company as well as country to country. When I travelled to Pakistan, I was having a hard time finding a company that would cover me.
Generally, most nations have a government website that gives official advice on all countries around the world with a safety rating system.
In Australia, Smart Traveller ranks countries from take "normal safety precautions" to "do not travel". No Australian company will insure you to travel to a country deemed "do not travel".

The most efficient way to find a company to cover you in the more "dangerous" countries is to first check their status on your own government's website. Then, check the fine print on your prospective insurance company's websites.
If you are taking out a "worldwide" cover, make sure to also search for individual countries to make sure there are no red flags. I like using Fastcover or World Nomads for this type of insurance as they have very clear PDS which you can use to ensure you will be covered in your destination.
7. What About the Excess?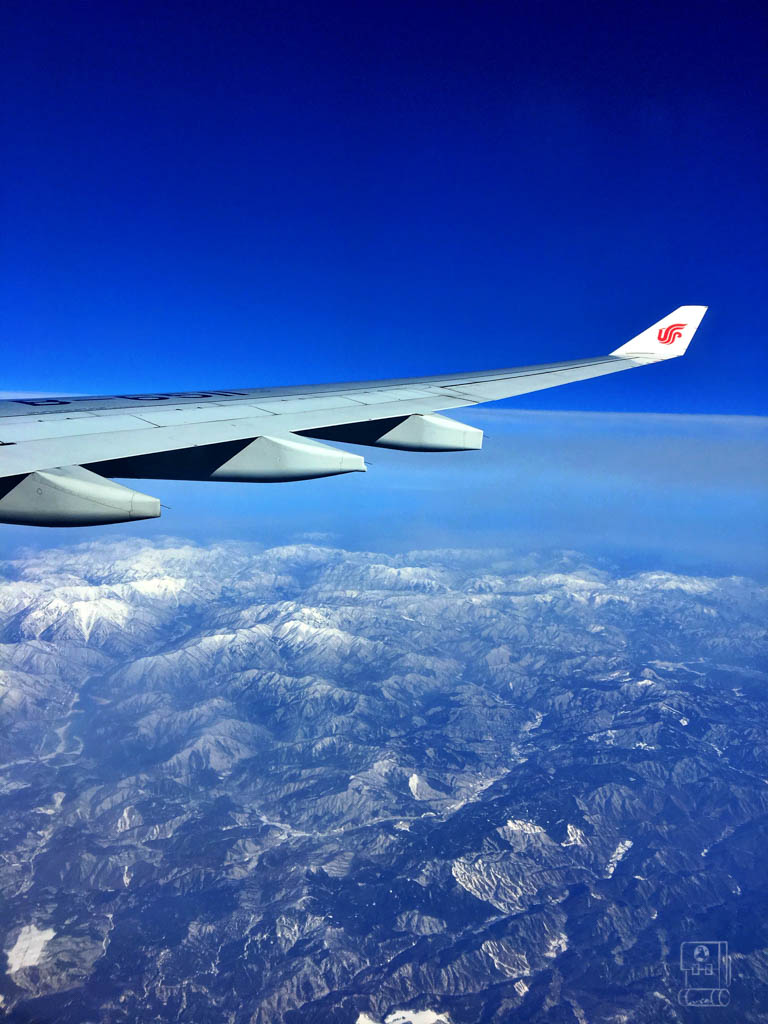 Excess is another little footnote that catches a lot of people out. Often you can pay a small fee to reduce the excess to $0 which means you will not have to pay any part of the costs that are claimable through your insurance.
What some people don't realise is that you have to pay this excess for every individual claim. So even if you make multiple claims from your trip, if your excess is $200 and each of your individual claims is under this amount, you won't receive anything from the insurance company.

For me, if I am heading off on a year-long working holiday, I feel it is worth paying the small excess reduction fee just in case I end up having to visit the doctors multiple times throughout my time abroad.

On the other hand, if I were to go on a short holiday, the chances of me filing more than one claim are a lot lower. If I were to have a problem and end up in hospital, it would most likely be one large event, therefore, the excess would only have to be covered once. In this case, I probably wouldn't bother purchasing the excess reduction ahead of time.
8. I Travel a Lot – Is There a Better Option for Me?
Annual, multi-trip insurance is an option given by a number of different companies although, you must make sure you fit the requirements for it to be beneficial.
This type of cover is designed for people who take multiple shorter trips every year, beginning and ending in their country of residence.

For me, the maximum single trip length is far too short for me to take advantage of as I do not normally return to Australia more than once a year. However, if you take multiple holidays or business trips each year, this may be an option for you.
Alternatively, SafteyWing offers pay-as-you-go long-term travel insurance for nomads. So instead of paying a lump sum for a specific trip, you pay monthly and do not have to set an end date for your travels.
What's more, SafteyWing also covers short trips home throughout the year so you don't have to end and start a new policy like you would with regular travel insurance.
9. Can I Get Insurance for Just Part of My Trip?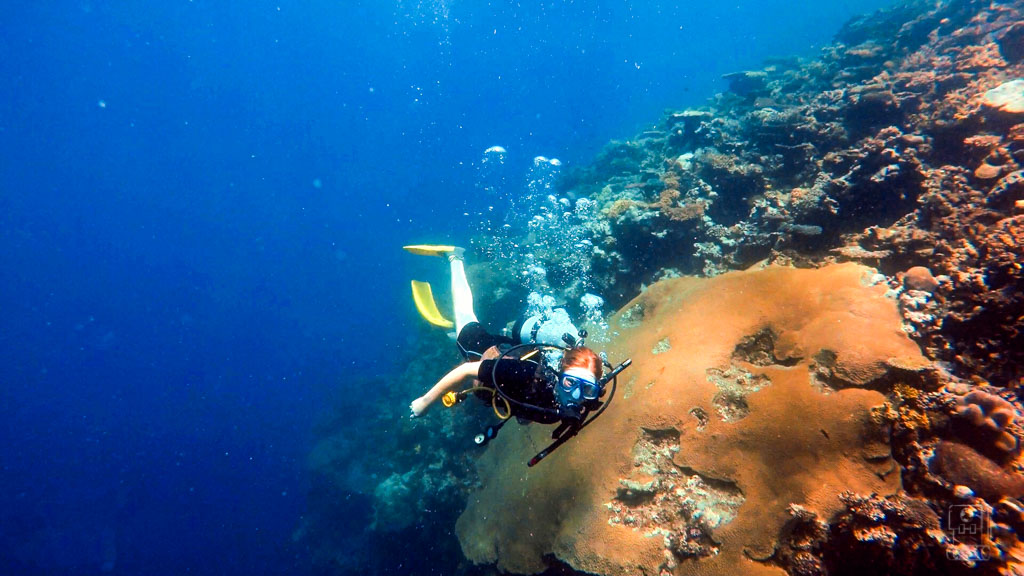 The short answer is no, most companies require you to be returning home to be covered.
However, as a loophole, if you purchase insurance from a company that doesn't require a pre-purchased return flight to be valid, there's nothing stopping you from "extending" your planned trip after your travel insurance expires, it just means that you would no longer be covered after your policy ends.
This would of course only work if the part of your trip which you would like covered is at the beginning.
If you want to cover a portion of your trip in the middle or end of your travels, there are very few companies that allow you to take out a policy while you are already abroad.
However, SafteyWing lets you get insurance from abroad and has a month-to-month policy, meaning you can simply take out a policy and pay monthly for the time you need it and then cancel it when you feel it is no longer needed.
10. Is There Any Small Print I Should Look Out For?
Yes! Unlike most things, I strongly advise that you read every detail of your insurance plan.
Every travel insurance comes with a PDS and if you can't find it directly on the website, simply google the company name followed by travel insurance PDS and it should come up. Make sure it is also in date as things can change frequently.

The PDS basically explains in detail, everything that is or isn't covered under your policy. For me, something I always look out for is the necessity of a return ticket. A lot of companies have a clause where you are required to have pre-purchased a return ticket to your country of residence in order for their insurance to be valid.

I often have no clue when or where I will be returning from so this is important. Most policies that I take out get around this by mentioning in the PDS that in the case of having to return home due to any circumstances if there was no original return ticket purchased, this flight would not be covered.
In theory, I'm going to have enough put away to get me home from where ever I might be and thus I don't see this as an issue as long as everything else such as medical care would still be covered.
11. How Do I Actually Choose a Company – Are the More Expensive Companies Worth It?
For me, it's a mixture between costs, reputation and policy details.
As a lot of my adventures require pretty specific cover, I usually end up having to choose higher-priced policies. It's important to me to know that the company is trustworthy and will actually pay out if it comes down to it.
A company's PDF that is very generic and doesn't specify the policy regarding different "high-risk sports" doesn't usually inspire much confidence.
12. Do You Have a Recommend Travel Insurance Company?
Yes! I almost always use either SafteyWing or Fastcover.
SafteyWing
I use SafteyWing for ongoing coverage on long trips where I will be participating in some "high-risk" activities such as hiking at altitude or rock climbing but nothing out of the ordinary for me.
However, while they do in theory cover most of the sports I love, some of their policy definitions for these adventure sports can be a little vague.
For example, I am covered for rock climbing, but only if I am doing so in a "safe manner" and non-professional capacity. However, when I contacted them to clarify if I am covered to climb without a guide, they could not answer me directly.
When I explained I am an experienced climber and I would only be climbing with all the correct safety gear and others who were also experienced, the agent then proceeded to say that because we are experienced we may be professional and thus not covered.
We went round and round in circles as I explained that although we are experienced, we are not professionals as we are not paid to climb to instruct, but she still couldn't give me a yes or no. They said it would depend on the individual claim.
In the end, I decided that for the minimal climbing I was doing at the time it was fine to use this policy as climbing (and all my other sports) are covered in the end, I would just have to make sure I could justify my safety precautions.
However, if I am going on a specific adventure to a more "dangerous" country or doing a long trek at super high altitudes, I choose Fastcover (below) with its highest add-on as the policy is more black and white and covers everything that I have done so far.
Fast Cover
The original reason I chose FastCover (well before SafteyWing existed) was that they were one of the few companies which will cover working holiday visas.
They also have multiple different levels of cover with additional add-on packs available to purchase, covering specific adventure activities with and without guides.

They are also one of the only companies I have found that you can add, extend or even create a new policy, whilst you are already overseas! And as I never have any plans when I set off on my adventures, I nearly always need to make use of this handy flexibility!

With a long history of great reviews, an easy-to-navigate website, flexible plans and great customer service, I continue to go back to FastCover year after year!

If you chose to take out a cover with this company, feel free to use the following link to receive $5 off your policy!
If in doubt, ask. Call the hotline at as many companies as you like. Their job is to make you feel comfortable with their product and it's important to know exactly what you are buying.
Frequently Asked Questions about Choosing Travel Insurance
Can I buy travel insurance when I am already overseas?
Yes, Safteywing allows you to take out a travel insurance policy while you are already overseas however most other insurance companies do not allow this.
How do I choose travel insurance for my trip?
– Decide on what aspects of coverage are important to you
– Research reputable companies for your country of residency
– Read the PDS for any policies you are interested in to ensure you are full covered – for your destination and activities
– Compare prices of the policies which are reputable and cover all your requirements
How does travel insurance work for medical?
Travel insurance only covers emergency medical procedures. If you go to the doctor for a routine checkup you cannot claim a refund, however, if you are in an accident and need medical attention, your claim should be covered under your travel insurance.
How do you get travel insurance?
Getting travel insurance is easy. After you have found a policy you like that covers all aspects of travel that are important to you, simply fill out the online questionnaire and pay. You will be emailed your policy within 24 hours. Make sure to keep the contact details accessible while travelling in case you need to claim.
---
Related Posts:
Helpful Resources