10 Unbeatable Tips for Traveling South America ✔️ to Save Money
I had an incredible time hiking, climbing, and adventuring my way through Argentina, Chile, Bolivia and Peru during my 5 months in South America and thought I should share my top tops for the shoestring traveller.
Firstly, I want to start off by saying that despite what you may hear, not all of South America is dirt cheap (Patagonia, I'm looking at you). This defiantly doesn't mean you should skip it, but being aware is the first step to travelling cheaply.
So check out the list below of my top 10 tips for travelling on a budget in South America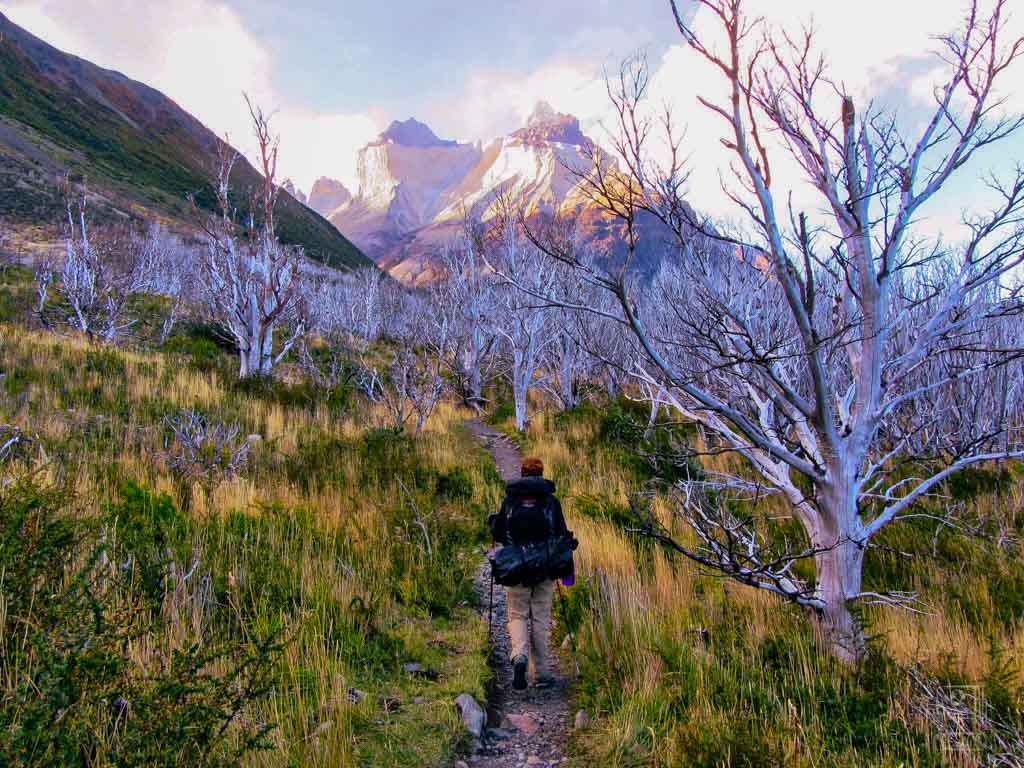 Bags Always Packed is a reader-supported site which means some of the links on this page may be affiliates. I spend a lot of time researching these hotels, tours and products and only recommend those which I would use myself. Booking your trip through my links is a great way for you to support my work for free, as I will earn a small commission at no extra cost to you. ♡
Quick Summary
Travelling around South America is certainly an adventure, but if you are looking for your trip to be cost-effective and relatively smooth, it definitely pays to do your research.
Below is a quick overview of the top tips that I will go through in this post.
| | | | |
| --- | --- | --- | --- |
| 💱 Cheapest: | Peru | 🤑 Most expensive: | Patagonia |
| 🚌 Travel between countries: | Bus | ✈️ Travel inside countries: | Plane or Bus |
1. Make a Budget and Stick to It
It's easy to fall into the trap of "everything is so cheap, I can afford that". This kind of thinking very quickly adds up.
Budget for the more expensive parts of your trip and remember to think about your future expenses when in cheaper locations.
Utilise the places that are dirt cheap and save those dollars for when they are needed.
2. Take Buses to Get Around
This may seem obvious to some however the number of people I met who pre-booked their entire trip with flights from place to place, never having considered a 5-hour bus ride, was really quite astounding.
Head on down to the local bus station to book your ticket, bus companies offered through hostels are generally double the regular price.
Not only do buses often allow you to see how and where the real people of the city live, but also frequently provide some pretty amazing scenery.
I took buses through mountains, deserts and across lakes and saw wild llamas, donkeys, condors and much more from the comfort of a 160-degree reclining semi-cama seat. So put in your headphones, sit back and enjoy the ride.
If you really prefer to pre-book your transport so you can travel without the stress of last-minute plans, I like to use Busbud to find the best routes, times and prices.
3. Don't be Afraid of Night Buses
South America is much bigger than you may expect and 24hr bus journeys are common. Night buses are a saviour!
But South America's night buses are like nothing you have ever seen before. You have the option of semi-cama, cama or suite when booking a seat on a night bus.
Semi-cama (half bed) being the cheapest, is still a great option, generally a 160-degree reclining seat. You can expect a nearly 180-degree recline with Cama or a private section with a suite.
Each seat usually includes drinks, a meal, entertainment and a blanket and pillow (this is all company dependent).
When checking prices always compare, often cama is only slightly more in price-worth a couple of dollars for added sleep.
4. DON'T Fly Internationally. But DO Fly Internally
International flights within South America are ridiculously expensive whereas buses across borders are much cheaper and more simple to take.
That being said, flying within a country can sometimes work out cheaper and quicker, in particular Argentina.
This massive country has high lux busses with journeys around 30 hours long, these buses come with a price tag, often being much more than a flight which is a fraction of the time.
5. Do Your Research when Booking flights
Using booking websites such as Kiwi is great for finding the date, times and airlines which fly the route you would like.
However, websites like these don't search for prices with every airline, they often solely search for other booking agents.
I found in South American flights could be booked for a much cheaper price directly with the airline.
Sky, Lan and Areolineous Argentina are a few examples of low-cost carriers you will find here.
PS: I have a whole guide about how to find cheap flights if you want to learn my secrets!
6. Be Smart about Saftey
It is true that a large majority of the people I met whilst travelling South America have had something stolen at some point.
Believe it or not, this can put a large hole in your budget, depending on the object.
So always be smart about your belongings, keeping everything secured to you and watching for potential thieves and scams can go a long way.
I managed to make it through 5 months of backpacking without losing a single item of value. In fact, the only thing I did lose was a portable charger which I left charging overnight at my hostel. That's on me!
7. Barter for Everything
Bargaining in South America goes so much further than you may think.
You can try and bargain for nearly everything and speaking Spanish is a major advantage. In both Bolivia and Peru, I was able to halve the price of bus tickets simply by asking the question.
If buying more than one item you should certainly receive a discount. For the beginner barterer, start by halving their asking price and work up from there. Then, follow my 5 steps to bartering to get the best price possible.
8. Eat at Mercados (Markets)
Every town or city will have at least one "Mercardo" or market. This is where the local people come to shop, eat and socialise.
They are a great way to fully immerse yourself into the culture but be prepared to be harassed by 15 different people at once, shouting for your business.
Mercados generally shut around 4:30 pm so best to head there for a late lunch, don't be surprised when you're struggling with a food coma after a 3-course meal for around $2
9. Hitch Hiking is Common
Hitch hiking in South America is fairly common especially where transport is expensive such as Argentina.
It is important to do your research however, during peak tourist season, hitching route 40 in Argentina can bring you quite some success however you will be competing for seats with everyone else trying to avoid the bus costs.
Out of peak season, follow the truck routes, as these will be your most concrete way of finding a ride.
10. Be Flexible
South America is a pretty laid-back place and as a result, things don't always happen on time. Embrace this kind of living and learn to go with the flow.
Don't pre-book your schedule down to the minute, this will almost defiantly leave you stranded and out of pocket at some stage during your trip. Account for the unknown and have faith in knowing you will get there eventually.
Most importantly, don't spend all your time worrying. Go out and enjoy the crazy adventures that will be thrown at you on this incredible continent!
FAQs About Traveling South America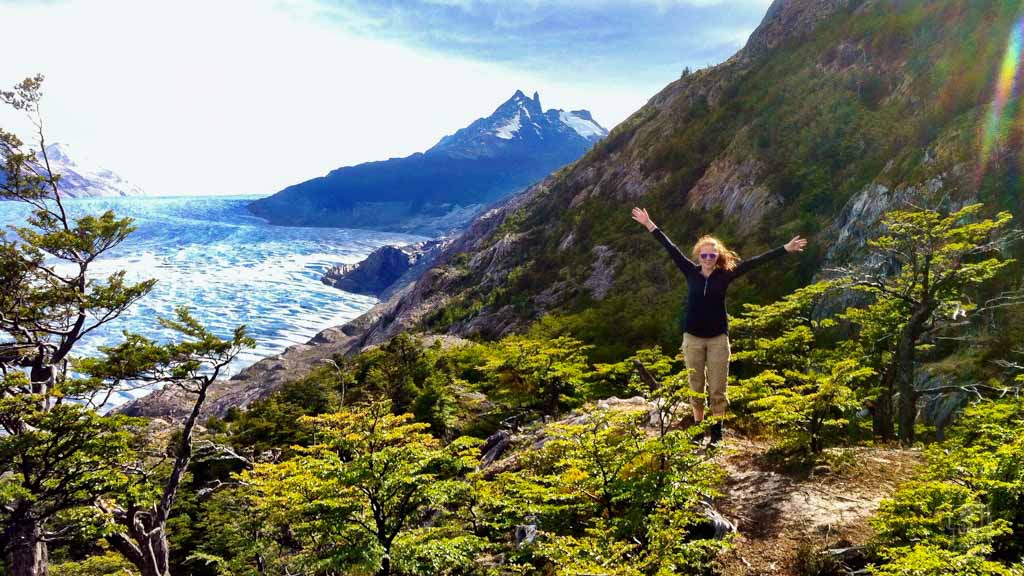 What is the best way to travel between countries in South America?
Taking busses between the countries of South America is the cheapest way to travel as flights can be quite expensive for the distance.
Which are the best countries to visit in South America?
All the countries in South America are very different but some of the best ones for travellers are Chile, Argentina, Bolivia, Peru, Colombia and Ecuador.
How much do I need to budget to travel South America?
For a budget trip, you can get by on $50 a day per person, for a midrange traveller you want to budget closer to $100.
What is the best time to visit South America?
September – November is the best time to visit South America as the temperatures aren't too hot and you get to experience much more of the beautiful spring colours and flours.
Helpful Resources