Tara National Park Day Hike Itinerary • By Public Transport
Getting to Tara and back in one day for a hike can be a little complicated to plan, but it is certainly possible! I have done it myself using public transport and now I am here to give you a step-by-step itinerary for the best day trip to Tara National Park in Serbia.
There is next to no information online about how to hike in this national park if you don't have access to a car. I had to physically get myself all the way to Bajina Bašta to get any information!
Although the tight local bus schedule doesn't really help the situation, a day trip from Uzice is achievable so without further ado, here is everything you need to know about hiking Tara National Park as a day trip.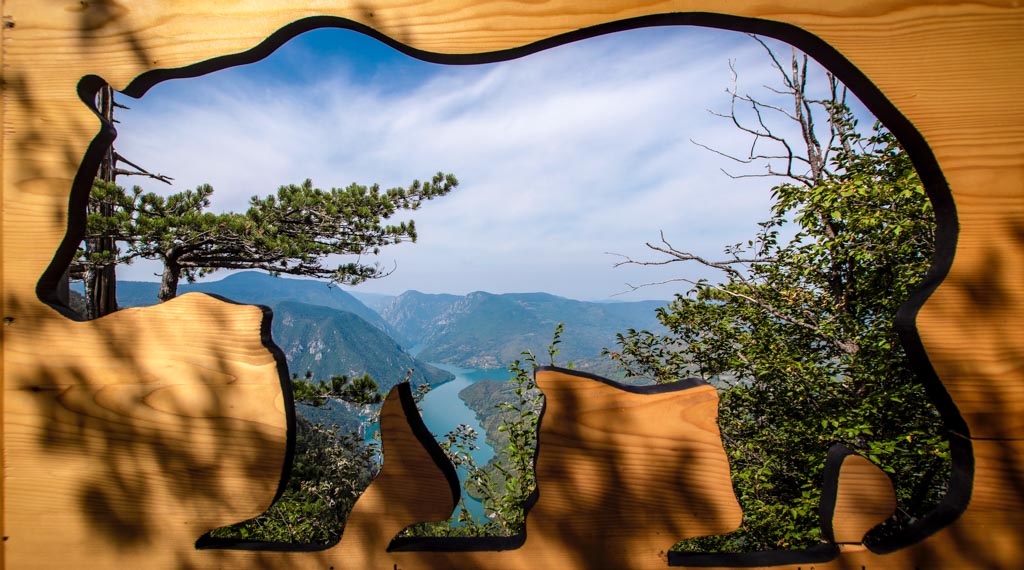 Bags Always Packed is a reader-supported site which means some of the links on this page may be affiliates. I spend a lot of time researching these hotels, tours and products and only recommend those which I would use myself. Booking your trip through my links is a great way for you to support my work for free, as I will earn a small commission at no extra cost to you. ♡
Quick Summary
If you don't have time to read the whole post and just want to quickly gather all the facts about Tara National Park, check out this table below. You'll find all the extra details about all this in the rest of the post if you need more info!
1. Getting to Tara National Park by Public Transport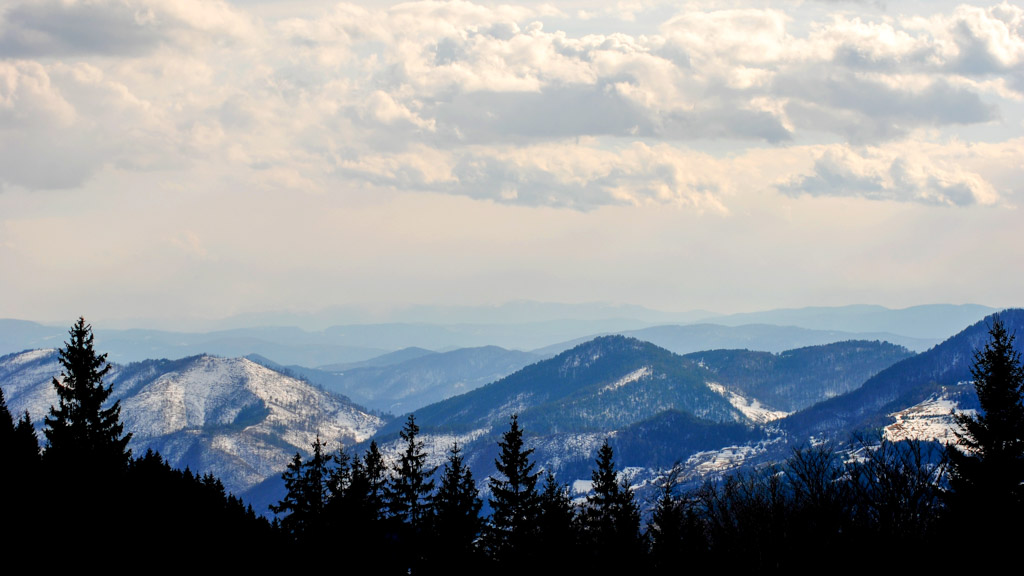 The first thing to note is that there are two main areas inside the park. Mitrovac (more west), and Maka Reka (more east).
I'm sad to say that the majority of the pretty pictures that you see online are of the area surrounding Mitrovac and Zaovine Lake, and to access these you need to have a car or take a tour from Belgrade.
However, it is possible to reach Maka Reka and hike inside Tara National Park by public transport and it's even possible to do as a day trip from Uzice!
Step 1. Planning
Okay so, firstly, you will want to call the bus stations in both Uzice and Bajina Bašta to find out specific times for the days and times you want to go. I like to use Busbud to find my bus routes and book tickets online if possible, but in less developed countries it never hurts to call and double-check the exact times.
Make sure you get the whole days time table going both ways in case something goes wrong throughout the day. Marko, the owner of Hostel Republik was nice enough to do this for me.
There is a bus that goes all the way from Uzice to Tara in one go but it would only work if you're staying in the park overnight.
The other buses are all with different companies so aren't exactly designed to link up however if you go during the week, there are a couple of extra services for the school kids which will make it easier for you.
Again, making it harder for myself I went on a weekend, so here's how I did it…
Step 2. Bus from Uzice to Bajina Basta
Take the bus to Bajina Bašta from the bus station at 8:30 am, platform 4. The ticket costs 350 RSD (€3) and you can buy it from the ticket office or the bus driver.
You want to take it from here because if you get the bus from any of the other stops, you'll be stuck standing crammed in like a can of sardines.
The ride takes a little over 1 hour depending on stops.
TOP TIP: Get a seat on the right side for a good look at the Spomenik Borcima monument on the way.
Step 3. Arriving in Bajina Basta
When you arrive in Bajina Basta, double-check bus times with the ticket office there to ensure you don't miss a bus. Make sure you ask about both companies as it seems the office is just for the bus company Raketa and it took a few questions before the lady told me of the other company's departure time.
You should have about an hour or so here before the next bus so walk to the house on the rock for a look at Bajina Basta's only claim to fame before returning to the bus station to continue onto Tara.
Step 4. Bus to Tara
Around 11:30 am you're looking for a big brown bus with the company Enka.
Climb on board and wait for the ticket man to come to you shortly after departure. Tell them Tara and maybe even try asking for the Gas station. (This part is not too necessary if there's a language barrier as someone will probably already be departing here.)
The ticket costs 150 RSD (€1.30) and the ride takes 20 mins.
When you arrive in Tara there isn't an official bus station. There are spots where the bus will stop if there's someone to pick up or drop off and the main few are close enough to each other that it doesn't really matter which one you pick.
Ideally, you will want to get off at the stop 20 meters before the gas station. If you go by this one, take note of where it is (as this is where you will be getting back on the bus), and get off at any of the next stops up until the big hotel (this is the end of Tara).
2. Hiking in Tara National Park
Make sure to download the app Alltrails before you go all of the hikes are listed here with GPS maps and the ability to leave comments.
If you're doing a day trip from Uzice, you only really have a couple of options, the best being the hike to Crnkeslovo Viewpoint (previously Eco #6).
Hike to Crnjeskovo Viewpoint
The loop I took normally takes 3 hours and can be pretty tight with timing for the bus, but if you're a fast hiker, it's ideal for your day. Make sure to pre-download the hike if you want to make it work offline.
From the gas station bus stop, continue up the road around the big bend, and in about 200m, you will find the beginning of the trail on your right.
Enjoy the walk but remember the time, I managed to complete it in just over 2.5 hrs including photos at all 3 viewpoints and a quick lunch break but I was walking very fast.
TOP TIP: If you're running short of time, you can skip the second viewpoint Krstaca, as it's the longest de-tour and the view isn't incredible in my opinion.
3. Getting Back to Uzice
I took the bus back at 3 pm (3:05 from the stop opposite the gas station) with Enka and it cost 150 RSD (€1.30) which was paid to the ticket collector again after departure.
You really want to take this bus as it connects with the bus to Uzice in Bajina Basta.
NOTE: Even if you're early back to the bus stop in Tara, don't take the bus at 2:45 pm, that one is not direct and will take you longer to get to Bajina Basta, making you miss the connection.
If you miss the 3 pm bus, there is another local bus at 4:15 however then you will have to wait in Bajina Basta till 7:30 to get back to Uzice. Make sure you're on the 4:15 at the latest as after that there is no way to make it all the way back to Uzice.
If you took the 3 pm, in Bajina Basta you will hop off your bus and onto the bus to Uzice on your right. I paid 230 RSD (€2) to the bus driver (no idea why it was cheaper), and he seemed to make sure those of us coming off the bus from Tara (just me) got on before he left.
4. Where to Stay Near Tara National Park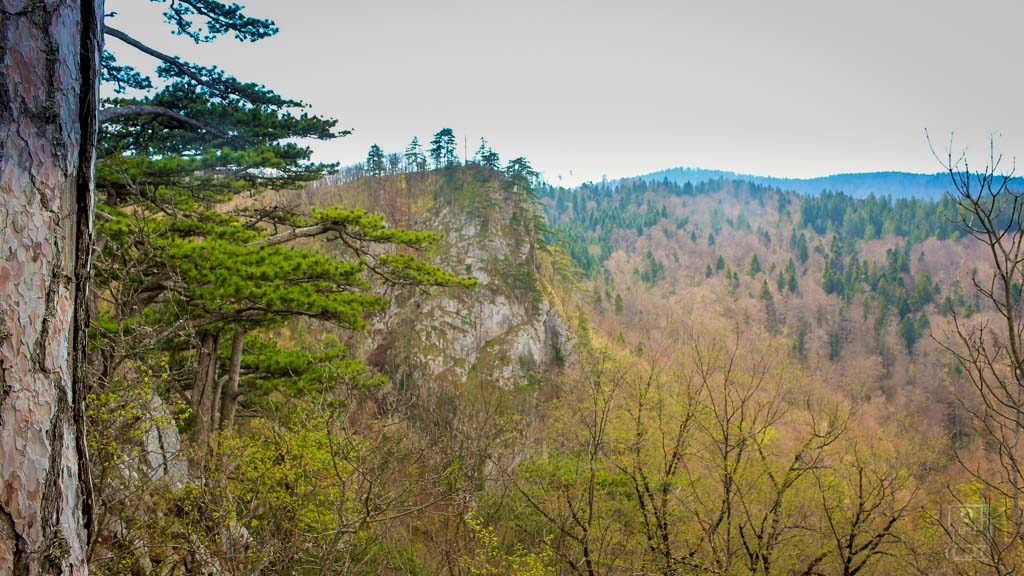 If you're here during the summer, I highly recommend you spend a few nights at Rustic Home Tara (previously Tara Hikers Hostel), set amongst the trees and only a short stroll from the bus. You can have a blissful time detached from the Internet and the luxury to take your time on your hikes.
Alternatively, below you will find a few more suggestions of great accommodation options around Tara.
However if you're like me and you end up everywhere in the off-season when a lot of the Tara Accommodation is closed, stay in Uzice and follow my itinerary above for a fun day trip.
4.1 Where to Stay Close to Tara National Park
There are a few places to stay dotted around the national park and the villages on its outskirts, but you are unlikely to find any modern hotels that you may be used to in bigger cities. Instead here there are lost of holiday rental homes and apartments as well as small cosy guesthouses.
4.2 Where to Stay in Uzice
Uzice is the closest major city to Tara National Park and this is where I stayed during my visit. It's not too far to reach the National Park if you want to visit on a day trip and but also get the luxuries and conveniences of a city with many more accommodation options.
5. Best Tours of Tara National Park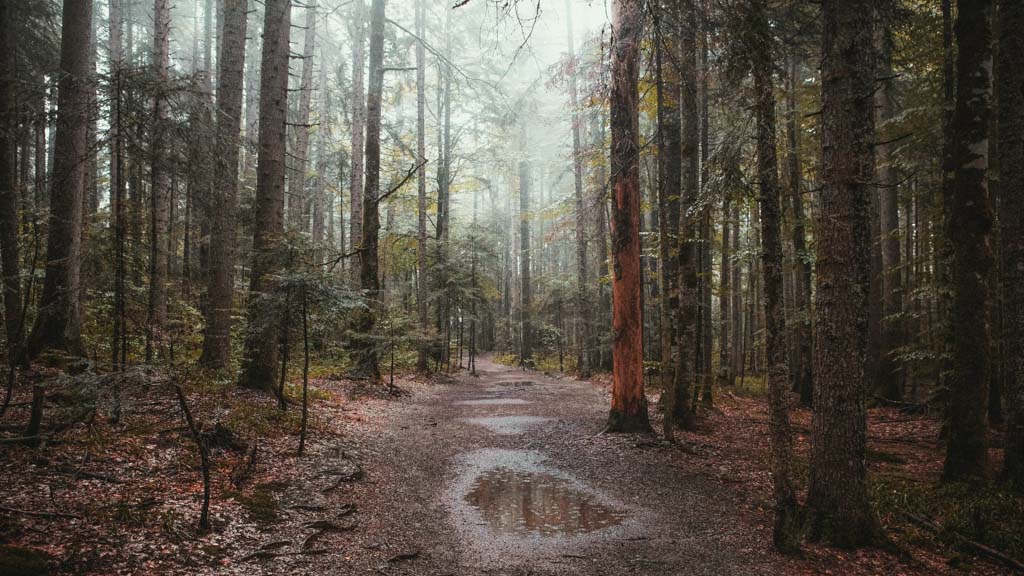 If you want to take a tour to get to Tara National Park, you will have to stay in Belgrade and depart from there instead of Uzice as I have suggested previously as there are no tours from Uzice that I could find.
Since Belgrade is quite a lot further away from Tara than Uzice (4hrs driving instead of 1.5), the day will be a lot longer so you won't get to see too much of the park so I still think renting a car is the best choice if you want that flexibility.
However, if you don't want to drive, I have rounded up all the best tours you can take below to help you choose the right one for you. Since the distance is quite far, I recommend choosing a private tour so you can customise the itinerary to prioritize your interests rather than having to waste time catering to a whole group.
Private Tours of Tara National Park
National Park Tara Private Day Tour from Belgrad – A great value private tour with a lot of stops including the Gate of Podrinje, House on the Rock, Perucac, Banjska Stena (Banjska rock) and Mecavnik from €89 per person.
Private Day Trip Tour from Belgrad – After an easy hotel pickup, your 12-hour day will start with a drive to Drina to see the house on the rock before continuing onto Tara National Park where you will be taken to a lookout over the Tara Valley. €180 each for two people.
Multiday trips to Western Serbia – Leaving from Belgrad, this private tour offers you a choice of 1, 2 or 3 days exploring western Serbia and the Tara National Park area making it the most customisable option if you want a better chance of seeing all the sights possible. 1-day tours start at €160 each for two people.
Group Tours of Tara National Park
Tara National Park and Drina River Valley from Belgrade – This 12-hour group tour makes stops at the Gate of Podrinje, House on the Rock and Banjska Rock viewpoint starting at €125 per person. Less stops means you should get a little more time at each to explore.
National Park Tara Group Tour from Belgrade – If you prefer to pack in as much as possible. at a faster pace, this tour visits the Gate of Podrinje, Drina River House (on the rock), Reka Vrelo, Banjska Stena Viewpoint and Drvengrad for €120 per person.
6. Things to Do in Tara National Park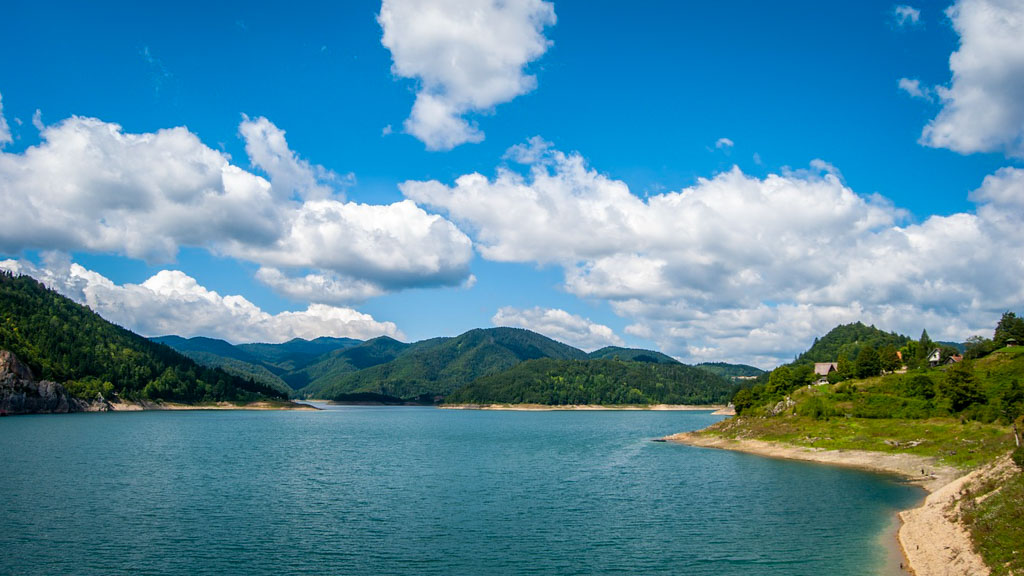 If you are taking public transport or a tour, you won't have much time to do anything other than what I described above.
However, if you rented a car or skipped the hike and take a taxi, you may be able to squeeze in much more. So below I have created a list of all the best things to do in Tara National Park so you can easily plan your whole trip.
6.1 Swim in Tara's Lakes
There are two main lakes in Tara National Park which you can visit, each one is well worth it for their own reasons, but if you are short on time you may want to pick just one.
Perućac Lake is the most commercial part of Tara National Park as it is right next to the Drina River. Here you'll find the most accommodation options, beaches, restaurants and even swimming pools. There's also the chance to buy tickets for a boat trip on the Drina River from the restaurant called Vrelo.
While both lakes are man-made, Zaovine Lake is the more "wild" of the two. Located a little higher up, this lake is much less built up and often has barely any visitors meaning you can get a little slice of this lake all to yourself. Note that this lake is used to create electricity so it is not always full and you may find it's completely dry at times. Check beforehand if swimming is allowed at the time of your visit for your own safety.
6.2 Get the Best Views from Tara National Park Lookouts
Visiting a lookout high above the lakes is perhaps the most popular thing to do in Tara National Park beside Lake Perucac.
There are 5 official viewpoints in Tara National Park, each offering spectacular sights over the lakes and mountains of this beautiful place.
Some are accessible by car while others require quite the hike, so here is a rundown of each one and how to reach them:
6.3 Visit Rača Monastery
Located 7km from Bajina Basta, the medieval Rača Monastery is still a part of the national park and was originally built in 1282 but has since been destroyed and rebuilt many times throughout the years.
This sacred site has been an epicentre for spirituality and literacy throughout the ages and today makes for an interesting place to see.
You can explore the monastery itself or take the Raca hiking trail which runs up the river for 2 km (1.2 mi) ending at the Ladevac thermal springs.
6.4 Go Hiking
Throughout the national park, there are many different trails that can be used by hikers and you can easily combine them to create circuits with multiple different objectives.
Alltrails has all 30 marked trails for you to explore in Tara National Park with reviews and statistics so you can easily find the right one for your preferences. Alternatively, this website has all the hikes in the national park listed by number.
The app which I was advised to use during my hike doesn't seem to be working anymore however I believe this is the hike I did during my day trip via public transport. I of course had to join it to another hike (here) in order to get there from the bus stop but the whole thing took me a little over 2.5 hours return.
In addition to this, there is also a few long-distance treks that pass through here such as the E7 and Via Dinarica Green Line if you really want to tackle a challenge!
6.5 Look for Bears
Although it is very unlikely you will come across them whilst hiking alone here, Tara National Park is known to be home to a number of black bears.
The bears here are very timid and have plenty of space to avoid the tourist routes which is why you probably won't see them on the average trip, however, to maintain the population, the national park steps up 4 feeding sites when experts estimate there is not a sustainable amount of natural food available for the bears.
Two of these sites can be observed by visitors on a tour with a national park ranger. Each tour has just 3 participants and lasts 4 to 5 hours, running between May and October.
During the tour, you will be taken by 4×4 into the forest and walk a short distance before setting up on a viewing platform to wait for the bears. It's not guaranteed that you will see them however if this is something you're interested in, make sure to contact the park in advance to organise a tour.
6.6 Walk Through Carpet Meadow
Close to Banjska Stena, you will find Carpet Meadow inside the Red Creek nature reserve of Tara National Park.
This unique meadow consists of many peat layers and holds a large amount of water below the surface. Because of this, walking on it almost feels like you're walking on a trampoline!
There are wooden boardwalks that span the meadow with an educational trail explaining the phenomenon in more detail making for an interesting afternoon stroll.
6.7 Explore the Park in Winter by Skiing
While experienced ski tours can access many of the summer hiking trails on skis in winter, for the majority of skiers you will find the best trails surrounding Omorika Hotel.
You may be thinking that you have never heard of Serbia as a ski destination, and that is probably for good reason. While some winters provide plenty of natural snow and perfect conditions for skiing and snowboarding, many winters are very dry with minimal snow meaning the resorts must rely on snowmaking machines. Keep this in mind if you are looking to ski here!
6.8 See the House on the Rock (Drina River House)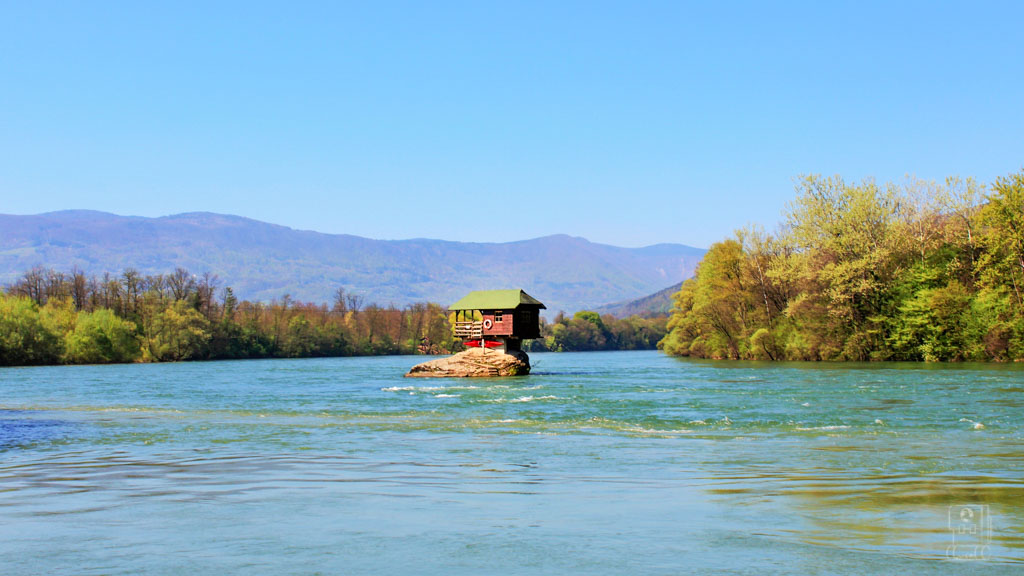 After being featured on the cover of National Geographic, this quick stop has become a popular photo opportunity in Bajina Basta.
Drina River House or "the House on the Rock" is not occupied and was simply a joy project of some local boys who used to rest on the rock each time they swap across the river. Eventually, they decided to build a little cabin here so they have a proper place to relax.
Overlooking the house you can eat at a cute little local restaurant if you have extra time here.
6.9 Stop at the Gate of Podrinje
The Gate of Podrinkje is your first introduction to the beauty of Tara National Park and a stop at this incredible lookout is well worth the (minimal) effort.
Located on the side of the road, here you can pull up, jump out and snap some incredible panoramas of the surrounding mountains that span the border between Serbia and Bosnia!
6.10 Visit Perucac
In Perucac you will find Mramorje, a collection of Stecci medieval tombstone graveyards that are on the UNESCO world heritage list.
Being one of the most preserved necroplises in the region, we know it was formed in the 14th century and once had around 200 tombstones.
Today there are just around 90 still standing but these huge limestone tombstones are certainly an interesting site to see.
FAQs about Hiking in Tara National Park
When is the best time to visit Tara National Park?
June to September is the best time to visit Tara National Park as the weather is at its best with sunny warm days and beautiful views.
How do you get to Tara National Park?
The easiest way to get to Tara National Park is to rent a car and drive or take a tour departing from Belgrade. You can also reach Tara National Park using public transport as I have described in this post.
What are the best places to see in Tara National Park?
The best places to see in Tara National Park are Perućac Lake, Zaovine Lake, Rača Monastery, Banjska Stena & Crnjeskovo viewpoints.
Which are the best viewpoints in Tara?
Banjska Stena is the most popular viewpoint in Tara National Park but Bilješka Stena, Crnjeskovo, Sjenic, and Osluša are some other amazing lookouts to see.
Is there Tara National Park camping?
No, you cannot camp in Tara National Park however Rustic Home Tara offers cheap dorm rooms and if you ask nicely you may be allowed to camp in their yard.
---
Although for me, this one short hike wasn't exactly what I wanted out of Tara National Park (the killer views and lake-filled afternoons seen on the internet), for a €7.60 day, I'm still glad I managed to see a piece of the park and hopefully help someone else get there on public transport in the future!
Leave a comment below if you have any questions and I will be sure to answer you. Also, make sure to book your accommodation in advance (especially inside the park) so you don't lose your spot.
And if you're planning on staying in the area for a while, check out my other favourite hikes in the Balkans.
Happy hiking,
Kate
---
Related Posts:
Helpful Resources