Visiting Tongatapu, Tonga • Your COMPLETE Travel Guide
My first afternoon in Tongatapu, Tonga, was overcast and jet-lagged, and I'll be honest, at first glance the main Tongan island didn't look like much.
Although it's the capital of the Kingdom of Tonga, there is next to no information about Tongatapu online and I didn't know what to expect. But my attitude quickly turned around when I dove head-first into the culture and began to learn just what this amazing country has to offer.
Upon arrival, I wandered towards the main street to find a Westernized café that I thought had free wifi, but it turned out to cost money for a very small amount of data and they had run out of the only vegetarian meal on the menu. With just enough wifi to let my family know I was alive and check the stormy forecast for the next 4 days, things weren't looking great at first.
The next day I woke up with a much better outlook. This time, I saw how incredibly blue waters there were, all the way to the dock and continued to experience the famous Tongan hospitality.
So to save you from the same initial confusion, I've written this guide with absolutely everything you need to know about visiting Tongatapu, Tonga.
Bags Always Packed is a reader-supported site which means some of the links on this page may be affiliates. I spend a lot of time researching these hotels, tours and products and only recommend those which I would use myself. Booking your trip through my links is a great way for you to support my work for free, as I will earn a small commission at no extra cost to you. ♡
Quick Summary
If you don't have too much time to read the whole post and just want the highlights, here's a handy table to help you get a quick overview. But make sure to bookmark this page for later, otherwise you will miss out on some key tips!
1. Where is Tongatapu located
Tongatapu is the main island of Tonga, an island nation found in the South Pacific Ocean. Tongatapu is one of the most southern islands of the archipelago and home to the nation's capital city, Nukuʻalofa.
The main international airport in Tonga is also located in Tongatapu, so most visitors will spend at least one night here on their way to visit the more remote places.
2. Getting to Tongatapu, Tonga
Unless you are arriving by boat, most people will fly directly into Tongatapu, regardless of where they are flying from.
Flights to Tongatapu
The main international airport in the Kingdom of Tonga is Fua'amotu International Airport which is located just outside Nukuʻalofa (the capital of Tongatapu).
Since the island is so isolated, most people will need to fly first to either Auckland, New Zealand, Sydney, Australia, or Nadi, Fiji before connecting on to Tonga, depending on where you are leaving from.
The only exception to this is if you are already inside Tonga, the northern island of Vava'u runs flights directly to Nadi, Fiji which may be an option for you if you are planning a multi-country Pacific island hopping adventure.
NOTE: Flights don't run every day so you should check the schedule before creating your itinerary. I use Kiwi to find the best flight times and prices.
The Fua'amotu airport is located on a 40-minute drive across the island from Nukuʻalofa so you will need to arrange some sort of transport to your hotel if you are not renting a car. Most accommodation options offer a transfer service or you can book a transfer online which is generally the easiest way to arrive.
Domestic Flights
Lulutai Airlines (formally Real Tonga) is the only company that runs domestic flights inside Tonga. You can take flights between Tongatapu and the islands of Vava', 'Eua, Haapai, and the Niua's on certain days each week/month.
Since there are limited seats on these planes, flights fill up quickly. So make sure to book well in advance, especially if you are heading to the more far-reaching islands.
TOP TIP: Tongan airlines are quite unreliable and often "cancel" flights because they make more money by sending cargo instead of humans. If your flight is cancelled, go to the airport or Real Tonga office and ask lots of questions, sometimes they budge and put you back on the flight.
Note that while sometimes they do bump you for cargo, they also operate very small planes that cannot fly in storms. So if the forecast is rather unpleasant, please don't hound the employees as they are most likely simply concerned for your safety.
Tongatapu Ferry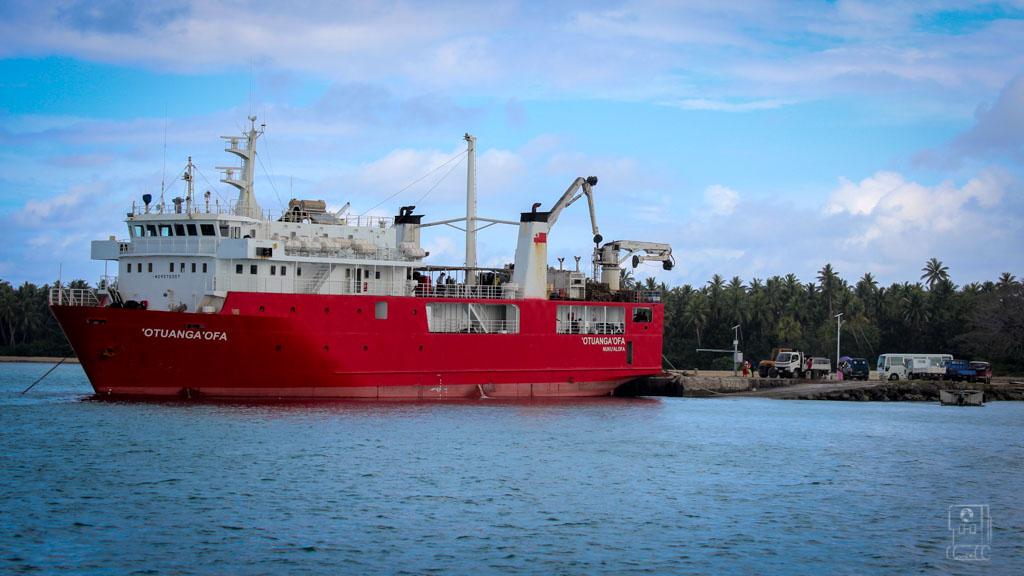 If you have already arrived in Tonga, Tongatapu also has many different ferry connections that can take you all around the nation from the Faua Wharf (not the old Queen Salote Wharf).
Of course, travelling by ferry is going to be much slower and some journeys can take up to 24 hours as the islands are spread quite far apart.
The ferries themselves also vary, there are both modern, fast catamaran ferries and slow cargo boat style ferries. Of course, the slower boats are cheaper but also quite rough.
NOTE: Ferries in Tonga don't really stick to a schedule. While you can often find a "schedule" on their respective Facebook pages, be prepared for times and days to change quite literally at the last minute.
Tongatapu to 'Eua: 1 hr – 2.5 hrs (TOP$20-$30 / $8 – $13 USD)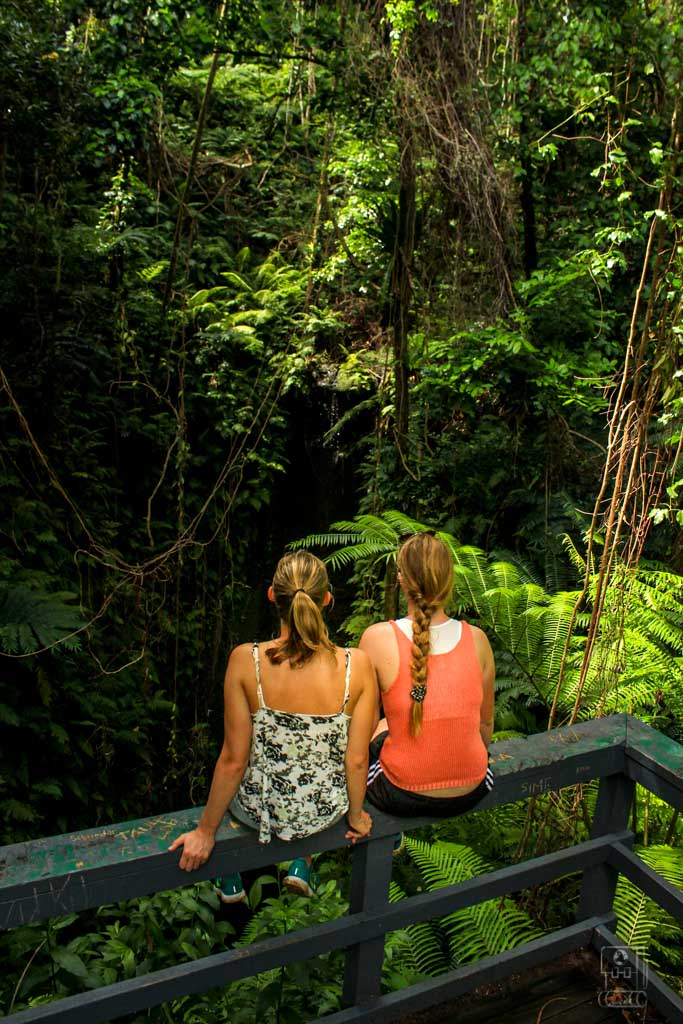 There are two ferries that run between Tongatapy and 'Eua.
The MV 'Onemato and MV Alaimoana are cargo-style boats that provide the cheapest travel option but also move very slowly and can be quite rocky with minimal seating.
The MV 'Onemato is larger and takes cars on the lower deck, with mostly outdoor standing room for foot passengers, while the MV Alaimoana is smaller with indoor seating but is still used to transport cargo.
For the quickest and most modern option, MV Maui has both indoor and outdoor seating and reaches 'Eua from Tongatapu in just 1 hour, but of course, you must pay a little more for this one.
TOP TIP: This Facebook Page has the most up to date schedules that you will find online, alternatively head down to the wharf or tourist information center to get more details.
Tongatapu to Vava'u via Ha'apai: 8 hr – 22 hrs ($70 or $95 TOP / $30 or $40 USD)
If you want to take a ferry all the way to the northern islands of Tonga (which I did), there are two boats making the journey.
Both boats stop at the Ha'apai islands on the way up or down so you can easily disembark and spend a few days in paradise.
The journey from Tongatapu to Vava'u usually takes around 9-10 hours depending on the conditions and number of stops.
For the fastest journey (highly recommended if you choose to travel by boat), take the MV 'Otuanga'ofa. This boat has a couple of different passenger decks but don't be surprised if you end up sitting on the floor for at least part of your journey. Alternatively, you can book a place in the bunk room that has 28 beds available for a higher price.
If you are prepared for a longer journey, the MV Taka also completes the trip but this boat is much slower and often carries a lot of cargo.
3. Car Rental in Tongatapu
While there are some very limited public buses that you can use to get around the island of Tongatapu, they aren't really usable for tourists due to the infrequent and unpredictable departures.
So if you want to explore all the amazing outdoor activities that Tongatapu Island has to offer, you need to either take an island tour, make friends with locals (like I was fortunate enough to do), or rent a car.
NOTE: Many car rentals in Tonga are not as official as you would find in more developed nations. It's not uncommon to pay in cash, have no insurance, and find very varied prices.
Before picking your rental car company in Tongatapu, check what the options for pick up/drop off are. Some will meet you at the airport or in Nuku'alofa however others will require you to pick up directly from their depot which may not be accessible without a car.
If you are from a country that doesn't require a tourist visa, you can drive in Tonga on your regular driver's license. However, if you need a visa to enter the country, you will also need to get a Visitor's Licence.
You'll see many different local companies offering car rentals for quite low prices but the cars will be 10-20 years old at best. I don't recommend taking this option unless you are on a very strict budget. If you do, make sure you take out your own car rental insurance as they will ask you to pay for any damages out of pocket. You will need to ask for receipts and possibly get a police report to be able to claim it back on your separate insurance afterwards.
To avoid all the uncertainty, I recommend paying a little extra and booking a rental car with Avis. As a recognized international car rental company, you can expect a higher standard of car and care, plus more modern practices.
4. Where to Stay in Tongatapu, Tonga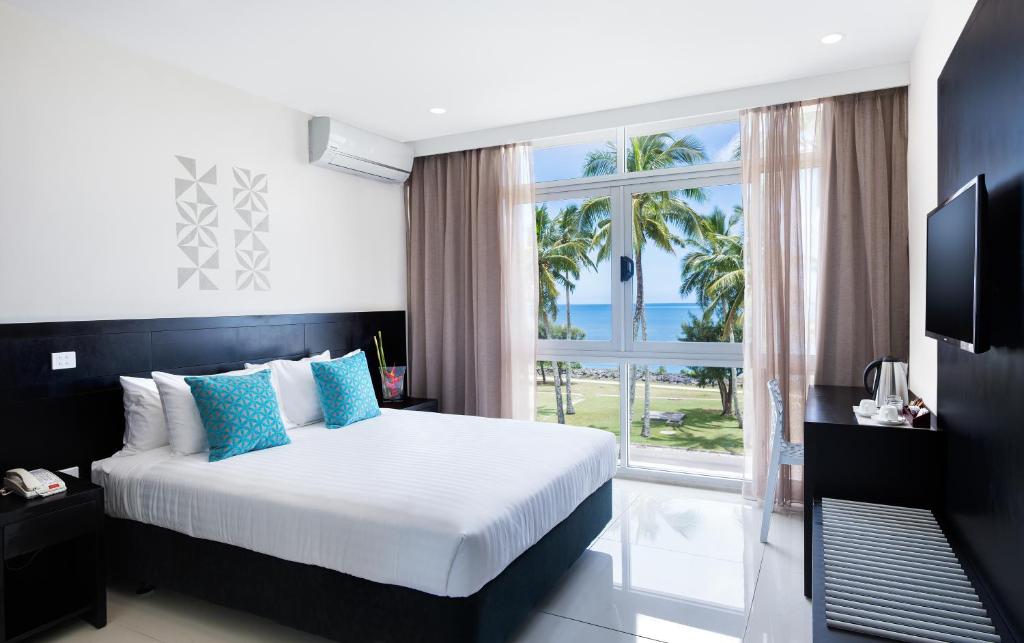 While there isn't a huge range of accommodation in Tongatapu, nearly all of the hotels, guest houses, and resorts are located in the capital, Nukuʻalofa.
You shouldn't expect 5-star service but wherever you stay you'll find a warm Tongan welcome and a very homely atmosphere.
I've gathered all of your accommodation options below to help you choose. Note that I have included all the possible options rather than just picking the best ones as there are not too many choices.
You'll notice some of these hotels have rather low scores but I always like to take them with a pinch of salt in countries like Tonga as many people don't consider the limited resources of the nation before leaving negative reviews.
Tongatapu Resorts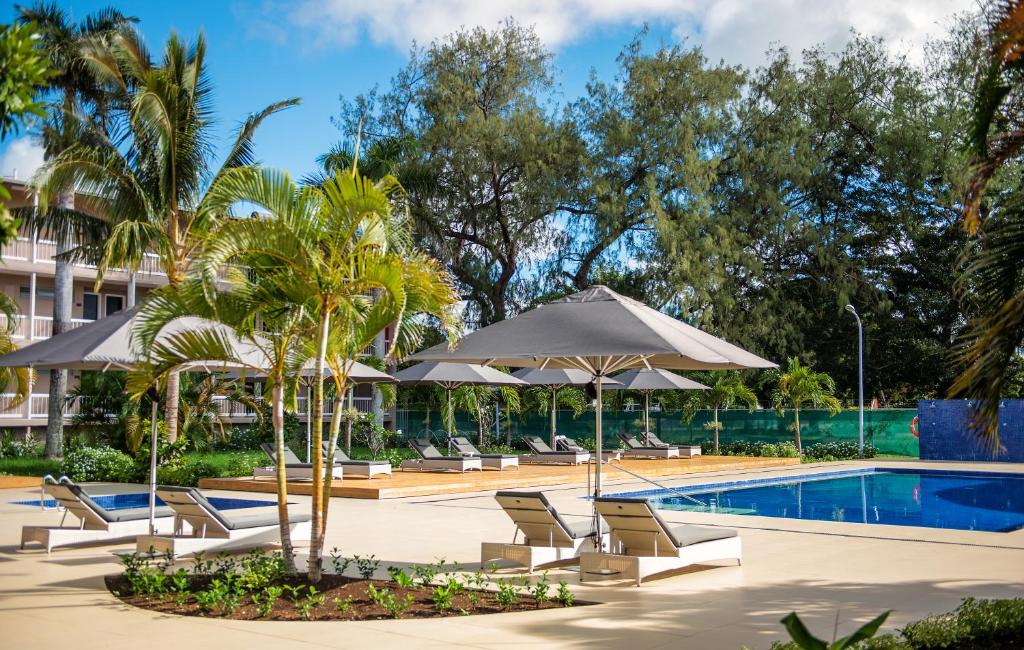 Tanoa International Dateline Hotel – If you're looking for the most modern resort hotel in Tongatapu, this one takes the cake with a waterfront location, beautiful rooms, swimming pool, fitness centre, restaurant, and 2 bars on site.
Seaview Lodge and Restaurant – Another beautiful resort surrounded by tropical plants just steps from the beach. There are plenty of spaces both indoors and out to relax in nature and a great restaurant and bar to enjoy.
Hotels in Tongatapu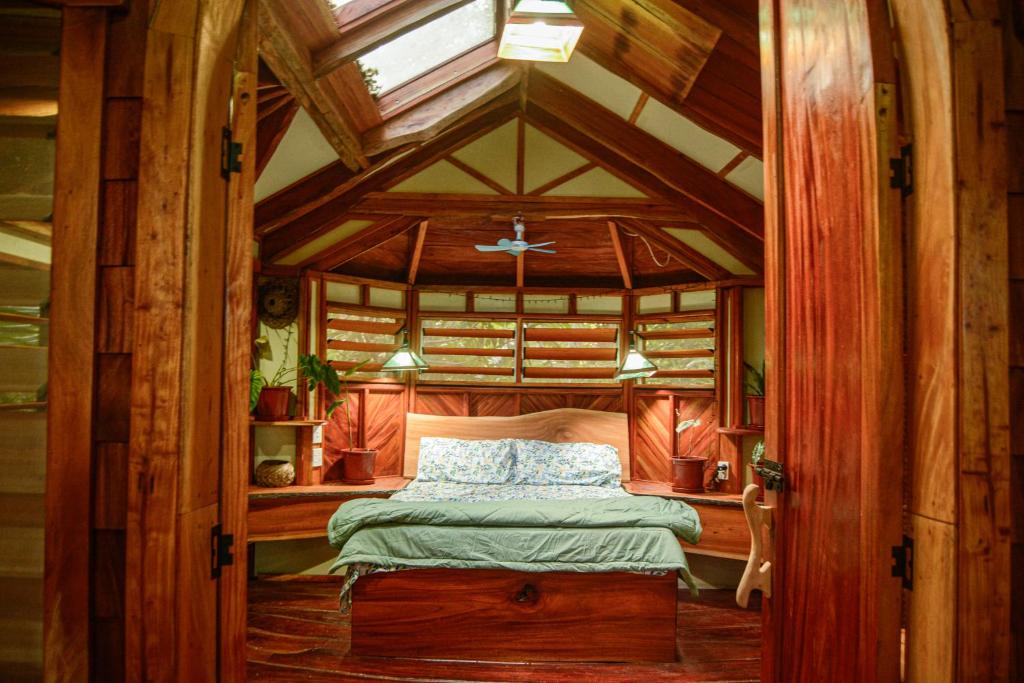 JeZami Hotel Tonga – This central hotel offers spacious rooms with a balcony and a great, fresh breakfast every day. The location is within walking distance of everything you need in town.
Tukulolo Treehouses – Located in the east of the Island, this magical escape is going to be my first pick the next time I return to Tonga! The wooden treehouses sit inside a lush jungle with swinging seats hanging from trees and individual bathrooms.
Emerald Hotel & Restaurant – With lots of glass windows and a location right on the waterfront, this welcoming hotel offers everything you need for a comfortable stay including a Chinese restaurant on site!
Waterfront Lodge – If you need to catch an early boat, this hotel located right opposite Faua Wharf is a great choice. Offering ocean views and a high-class restaurant serving both Tongan and international cuisine, there's plenty of space to relax here.
Guest Houses in Tongatapu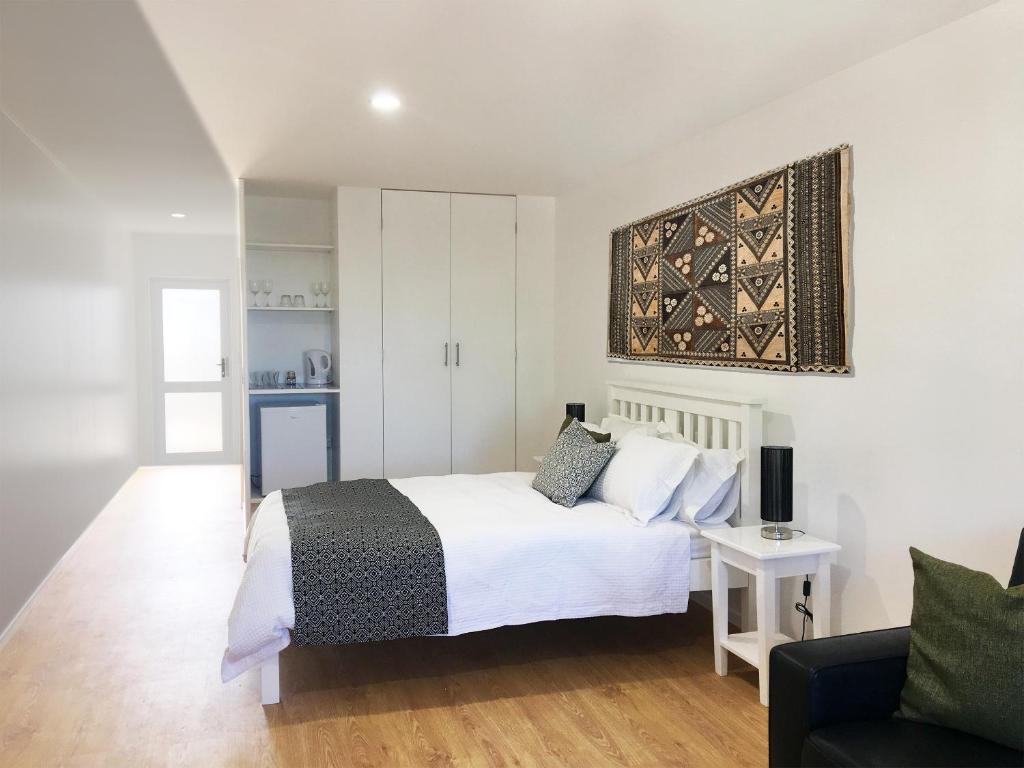 House of Tonga – Beautiful clean rooms and a great location very close to the blue waters of the lagoon. The friendly staff will help you out with anything you need and serve a great breakfast daily.
Villa Ishadora – With 8 oceanview suites, each with balconies and even the option to have your Bridal Suit decorated for the occasion, Villa Ishadora knows how to spoil its guests. With free kayaks available as well as a communal kitchen, you have everything you need for the perfect stay.
Dayspring Lodge – Enjoy the privacy of your own room while keeping costs down with communal bathrooms and a kitchen at this comfortable lodge in downtown Nukuʻalofa.
The Village Backpackers – The backpacker's guesthouse in which I stayed for most of my time here no longer exists but I also spent a night at the Village Backpackers. The dorm rooms are great, filled with single wooden beds (no bunk beds) and the location and price couldn't be better.
Tongatapu Apartment Rentals
Fale Tonga Guesthouse – Beautiful, modern, and stylish 2-bedroom apartment that is the perfect home away from home to act as your base while visiting the island. Located in a secluded but central spot on the island, your friendly host organizes daily cleaning and is happy to help with any information you need.
Green Lodge Holiday Homes – Offering 3 and 4-bedroom holiday homes, Green Lodge is great for families or large groups of friends looking for a place to stay together. It's located just 5 mins from central Nuku'alofa in a typical Tongan Village so you will really get the local experience.
Sky Lodge – Offering fully equipped apartments with a sea view, this is a good choice if you are looking for a little privacy during your stay but still want to be around other visitors.
5. Things to Do in Tongatapu, Tonga
Other than walking around the city itself, I originally didn't plan on seeing all the sites this island has to offer.
Continuing on my experience with the amazing Tongan hospitality, by chance I met a very kind lady who insisted on taking me around the island with her children and I am so glad I took the opportunity when it arose!
Starting with a simple "hello" as I walked by their seaside picnic, this kind woman named Vinette asked about my day and invited me to sit with her. After around an hour of chatting and eating, she decided that she must show me her island.
So, as her four young children huddled in the back, I climbed into the passenger seat of this kind stranger's car, not knowing that after 5 hours of a full island tour, we would be eating ice cream in her home as friends.
Even if you aren't as fortunate as I was to meet such a great tour guide, you absolutely must get yourself to some of these Top Tongatapu Island outdoor activities.
5.1 See the Royal Palaces and Tour the City
If you're interested in the Royal history of Tonga, Tongatapu is the place for all the Royal buildings.
A simple walk around the blocks surrounding the main street will not only bring you to the Royal Palace but also important burial grounds, churches, and national facilities which are some of the grandest buildings in the country.
There aren't many signs or information around for you to really understand what you are seeing so I recommend taking a historic city tour with a local to get the full explanations.
Alternatively, pop into the tourist information centre opposite the bus station where you can get a map with a walking tour laid out for you. Here are some stops you shouldn't miss.
Royal Palace of Tonga
Royal Tombs
Free Church of Tonga
Ha'amonga 'a Maui Trilithon (eastern part of the island)
5.2 Visit the Mapu'a Vaea Blowholes
During the drive I took with Vinette (my Tongan friend), we visited all the typical "tourist attractions" you'll see on this list but the blowholes were the most impressive for me.
Even though I have seen plenty of blowholes before, with these ones you can see them spurt as the waves crash into the coastline for kilometres up the island.
Also, for a little bit of a fun fact, I was told that the two most popular nightclubs on the island used to stand here before they crumbled in the weather.
Look around and see where their foundations were, it doesn't exactly seem safe to drive to and from these nightclubs on the side of a cliff, in the middle of nowhere…
To get to the Mapu'a Vaea Blowholes, you will need to either take an island tour or rent a car as they are located on the southwest coast of Tongatapu
5.3 Take a Day Trip to an Island Resort
From the main island of Tongatapu, you can look out over the blue waters and see a number of small tropical islands complete with coral reefs and palm trees.
Some of these idyllic islands are actually private beach resorts where you can take day trips to relax and enjoy the facilities. Here are a few you can visit to make your experience even more tropical.
NOTE: Most of these islands were completely destroyed in the 2022 Tsunami with significant and irrefutable damage. It's unclear which of them will be able to rebuild and continue operating so it's worth calling for an update before planning a visit.
Pangaimotu Island Resort – One of the most popular islands, Pangaimotu is famous for its shipwreck located just offshore, a great place for snorkelling and exploring marine life. Just a 10-minute boat ride from Tongatapu, daily departures leave at 11 a.m. and return at 4 p.m., Monday – Saturday with additional departures on Sundays.
Fata Island Resort – This island boats 18 acres of palm trees surrounded by a protected coral reef located off the north coast of Tongatapu. There's a restaurant and bar, massages, paddleboards, kayaks, and snorkel gear available for hire plus accommodation in luxury beach huts.
Atata Island – Atata Island is the most authentic island day trip you can take as all the staff at Royal Sunset Island Resort which is located here are actually native to this tiny island. They offer a number of amenities such as snorkelling, surfing, kayaking, fishing, Island style tennis, volleyball, and island tours alongside services such as massages, a restaurant, bar, and babysitting.
5.4 Swim with Whales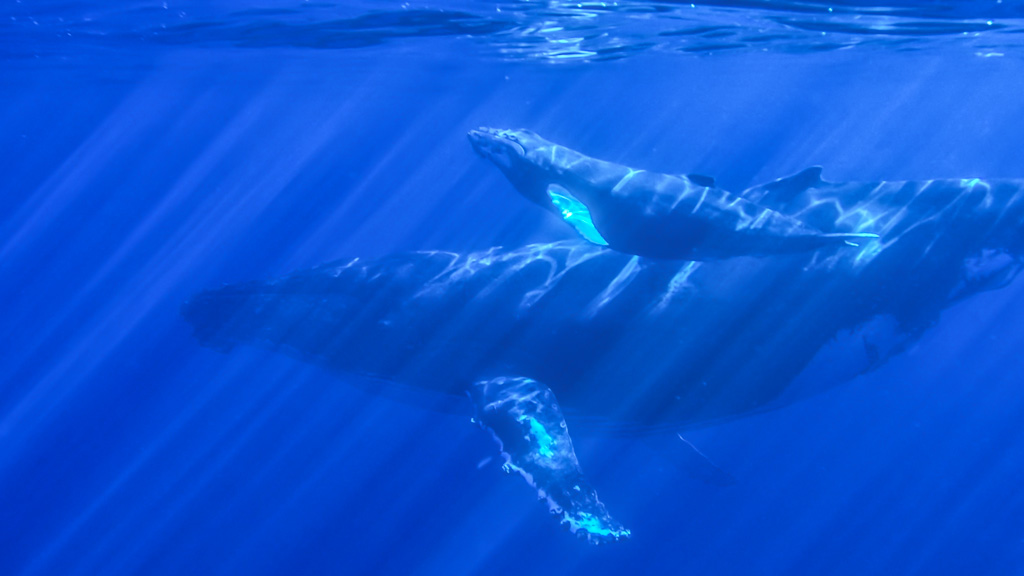 One of the main reasons tourists flock to Tonga every year is to swim with humpback whales. If you get the chance I absolutely recommend doing this as many times as you can because it's simply an unbeatable experience.
Tongatapu is the most affordable place to take a whale tour but this is also because the season here is not as abundant as the more popular location of Vava'u.
This is simply because the whales migrate to the warmest waters each winter and spend more time hanging out in the northern islands.
That's not to say you can't see them here too though. I actually did my swim here in the south and saw plenty of these magnificent creatures with the added benefit of being the only boat in the area. With less than 10 whale tour operators in Tongatapu and 'Eua combined, the waters are never crowded meaning you can have a more natural experience.
Taufatahi Charters and Deepblue Diving are two great companies that offer the chance to swim with whales here in Tongatapu.
5.5 Marvel at Tsunami Rock & the 3 headed Coconut Tree
Something quite unique that you will find in Tongatapu is Tsunami rock.
Believed to be the biggest ever piece of tsunami debris, this giant boulder was deposited to its current spot on land by the power of the ocean after a volcanic-triggered tsunami.
The rock is 9 meters (30ft) high and is thought to have landed here after a 35-meter (114 ft) tsunami in 1883.
Nearby you will also see the 3 headed coconut tree. I'm not entire sure why everyone loved this tree so much but I guess it's pretty rare to see.
Located on the west coast of Tongatapu, this tour is the best way to learn about these incredible feats of nature. 
5.6 Swim in 'Anahulu Caves
In the southeast of the island, you will find 'Anahulu caves, an amazing cave with a natural water pool inside.
Full of stalagmites and crafted out of limestone, this incredible underground swimming pool is full of clear, fresh water that you can swim in with no restrictions.
There is a $15 TOP (US$6.50) entry fee and you need to be on an organised tour to go inside, but I have heard you will have it to yourself most days.
5.7 Attend a Cultural Show
For anyone interested in Tongan dancing, dress, food, history, and culture in general, attending a cultural show and dinner is the perfect way to experience it all.
While yes it is a little touristic, these cultural shows are still a great, fun, way to experience something that you won't see anywhere else in the world.
After being picked up from your hotel, you'll be taken for a brief historical tour before arriving at Oholei Beach where you will enjoy a Tongan feast while watching the show.
Although I didn't attend the night itself, I watched a little of the rehearsal and it looked pretty spectacular and a fun way to spend a night.
5.8 Go Snorkeling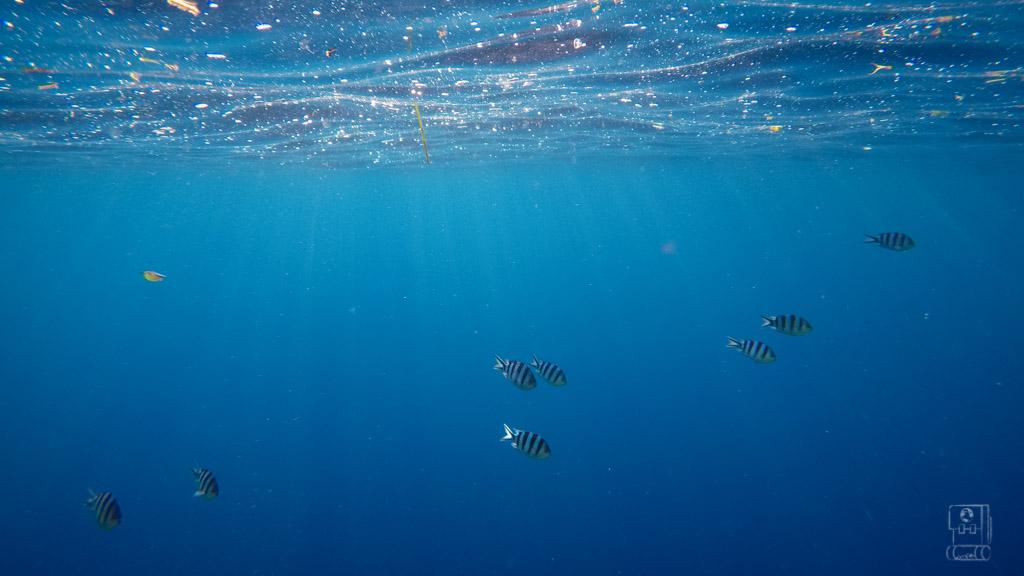 With all this water around it would be hard not to want to jump in! The incredible blue colours you see from the shore are just the beginning.
The waters surrounding Tongatapu are a marine hotspot home to countless species of colourful fish and intricate coral with the chance to see manta rays and turtles.
All gear is provided and the company is able to incorporate many other local historical stops in the tour if you wish.
5.9 Learn about Tongan History at Ancient Tonga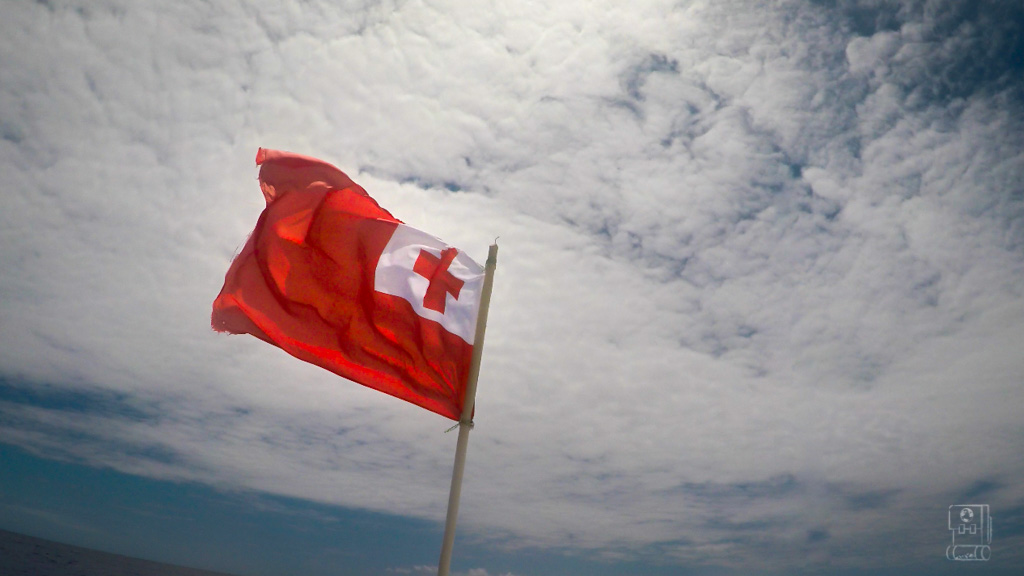 Aside from the attractions, chatting with Vinette taught me a lot more about Tongan culture. While talking about everything from religion to chastity, and marriage in Tonga, I learned that when a family member dies, the close relatives must wear only black clothes with a traditional leaf-woven skirt for around a week.
We also discussed fakaleiti, although gay relations are illegal here, men are allowed to cross-dress, however, anything further would be against the law. Everything was so interesting to hear directly from a local's perspective.
If you're looking to learn more about the history and culture of Tonga too, don't miss the chance to visit "Ancient Tonga".
At this cultural centre, you will learn to make Lu, a traditional Tongan meal, see tapa and taovala weaving, taste kava, and learn about the native plants used for medicine and beauty.
5.10 Take a Walk in Popua Sports Park
I was interested in visiting the new Popua Sports Park that was being built in east Nuku'alofa as I had heard about the controversy surrounding it.
Located right next to the poorest neighbourhood in Tongatapu, this tent city was one of the worst hit by the 2009 Tsunami. As we drove through and watched the people rebuilding from the rubble, I could see that all of the buildings were damaged, if not completely destroyed.
In contrast, this new park which spans from the road all the way behind this whole area, consists of a long, man-made river and a rubble "river bank". Accompanying this is a large green grass sports field and some guard buildings.
Seeing the two together really solidified the harsh reality of this island's nature and talking with the locals gave a very interesting inside into what it's like to live in Tongatapu.
5.11 Swim at a Tongatapu Beach
Of course, you didn't come to an island nature just to admire the water! With countless beaches dotted all around the island, there is no shortage of places to go for a swim (even in the city centre of Nuku'alofa).
Regardless of which one you choose, you'll find beautiful, warm, turquoise water and plenty of fish. Just look at the satellite images on Google Maps, you can see the reef!
But to help you out even more, here is a quick list of the best beaches in Tongatapu.
5.12 Experience Talamahu Market
Last but not least, even if you don't want to buy anything you should still experience the epic Talamahu Market.
Located in central Nuku'alofa, Talamahu Market has everything under the sun and is the best place to purchase unique souvenirs to take home from your Tongan vacation.
The market is segregated into different sections so you don't have to wander the fruit, vegetables, and meat if you don't want to, just head straight inside to the handicrafts or clothing sections.
It's open Monday – Friday from 8am to 6pm, and 6am – 5pm on Saturdays.
6. Weather on Tongatapu Island, Tonga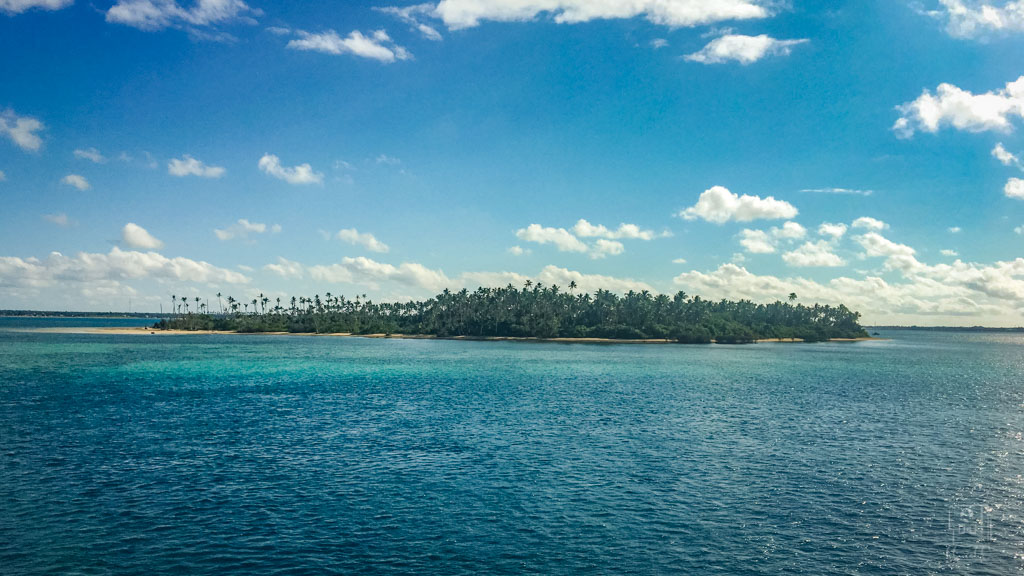 On an island nation that has quite distinct wet and dry seasons, choosing what time of year to visit Tongatapu is crucial in order to have a successful vacation.
I visited in September which is out of the peak dry season and just at the end of the whale season. There were a few showers here and there but overall the sun came out for most of my trip and I had an incredible time (including swimming with humpback whales).
Dry Season: May – November
It may come as a little bit of a shock but the dry season in Tonga is actually the winter months in the southern temperatures.
While it's possible to get showers at any time in the year, June, July, and August are the best months to visit Tongatapu as they have the least rain.
Even though it's winter, the temperatures are still warm with days getting up to 30°C (86°F) during the day. 
Wet Season: December – April
As you can imagine, the wet season in Tonga is not the best time to visit Tongatapu as there are frequent downpours and the risk of cyclones.
That isn't to say that it rains 100% of the time, when the rain eases off you will actually experience the hottest time of year in Tongatapu and plenty of celebrations around Christmas and the holiday season given their Christian culture.
7. Food in Tongatapu, Tonga
When considering what to eat in Tongatapu, you have a few options. If you choose a self-catered accommodation you may want to cook for yourself. Alternatively, there are a handful of restaurants and cafes on the island that will be happy to serve you.
Note that if you have special dietary requirements, you may need to be prepared to eat lots of snacks. I am vegetarian and cook mostly for myself, however, the handful of times I visited a cafe in Tongatapu they had run out of the one vegetarian option available.
Restaurants in Tongatapu
When visiting a restaurant in Tonga, you don't need to tip for your food although if you do, they will always appreciate it.
What's more, the portions are quite big so you may want to share a main course with someone else or ask to take the leftovers home.
Here is a list of the best restaurants and cafes in Tongatapu:
Tongan Food:
International Food:
Italian Food:
Chinese Food:
Cafes:
Tongatapu Markets and Supermarkets
Supermarkets in Tonga are all quite small and sometimes, are simply a room in someone's house!
Shops mostly sell pre-packaged dry goods such as canned fish, pasta, rice, and snacks, so you will need to visit both regular shops and the main town market if you wish to cook for yourself.
To get to the market, walk down the street on the opposite side of Friends café to the handicrafts centre and you will find the Talamahu Market. Here you can find anything from hand-carved whale tails to freshly plucked pineapples.
The market is conveniently segregated with a large indoor vegetable hall at its centre, fruit sellers can be found around the outside, handcrafted souvenirs in a separate room, and clothing upstairs.
TOP TIP: You do not need to barter for prices in Tonga. Tongan culture is very open and honest, they won't try to rip you off just because you're a foreigner like you may be used to in parts of Asia.
8. Things to Know about Tongatapu, Tonga
You've nearly made it through this extensive guide to Tongatapu, Tonga!
But before I let you go with all your newfound wisdom, there are just a couple more things I want to pass on to you.
Wifi and Connectivity in Tongatapu
Wi-Fi is fairly difficult to come by and free Wi-Fi is practically nonexistent in Tongatapu outside the more fancy hotels.
So if being connected is important to you, make sure to look for a hotel or guest house that provides wifi. Some will offer it for free while others charge for your usage, but just know that even if somewhere advertises wifi, that can't guarantee that it will work.
I found the best deal was actually at my guesthouse, $5 TOP (US$2) gave me 2 hours of pretty reliable Internet access.
Café Escape also provides 20MB free to all customers and then each additional 60MB will set you back $3 TOP (US$1.25). At Friends café it is $2.5 TOP (US$1) for around 80MB I believe.
Local Sim Cards in Tonga
Alternatively, you can buy a local SIM card so you can be connected anywhere you go.
There are two cellphone providers in Tonga, Digicel, and UCall (TCC), both offer sim cards with and without data but UCall has better coverage throughout the country.
Basic sim car costs are pretty similar for both companies with simple sim cards starting at 5 TOP ($2), but if you want data it will cost you around $15 TOP (US$6.50) for 5GB valid for 2 weeks.
To buy a SIM card, simply go to the TCC store (or Digicel store) in Nuku'alofa. Take your passport just in case it's needed for you to register the sim.
Another option is to purchase an eSim so you can be all set to go before you even land in Tonga.
Airalo offers two eSim packages for Tonga so you can keep your regular sim car but still have access to local calls and data. The eSims use Tofua Mobile and you can choose from 7 days with 1GB of data for US$9.50 or 30 days with 3GB for US$24.
Book Exchange
In need of a new book on your travels? Head to Langafonua Handicrafts Centre next door to Friends café where you will find a bookshelf of second-hand books for $5TOP (US$2). You can also swap with a book of your own for free!
While you're at it, have a browse of the intricately made Tongan handicrafts!
FAQs about Tongatapu Island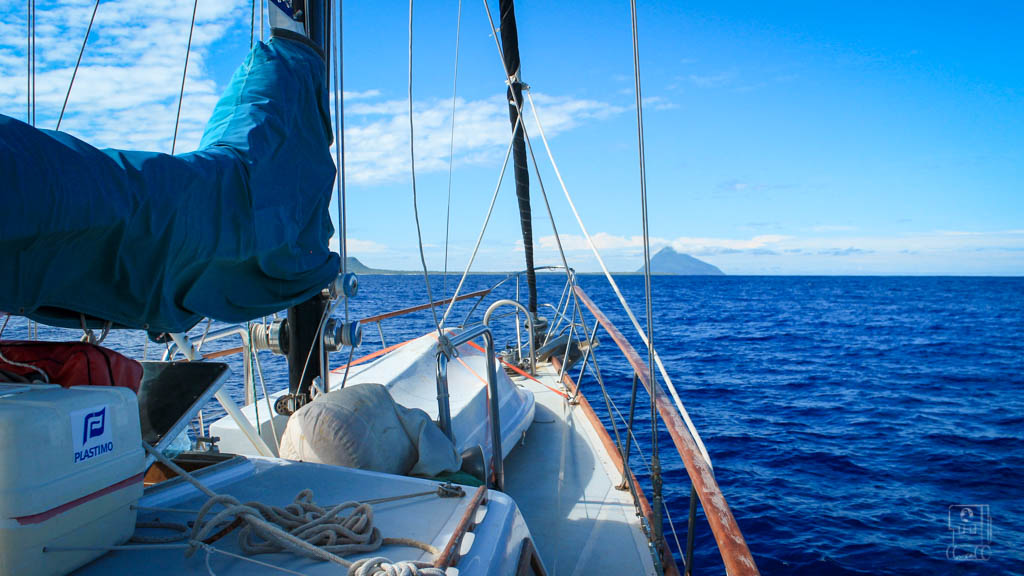 How long should I spend in Tongatapu?
2-3 days is a good amount of time to spend in Tongatapu as there is plenty of attractions, restaurants, and sites to see. 
Is Tongatapu, Tonga expensive to visit? 
No, while it is not as cheap as Asia, Tongatapu can be visited on a very small budget if you are careful. On the flip side, there are also lots of luxury resorts and tours you can take if your budget allows for it. 
Where is Tongatapu? 
Tongatapu is the main island in the Kingdom of Tonga, an archipelago in the South Pacific Ocean. The island of Tongatapu itself is located in the southern corner of this island nation. 
How do you get to Tongatapu, Tonga? 
You can reach Tongatapy by taking a direct flight from Aukland, Sydney, or Fiji.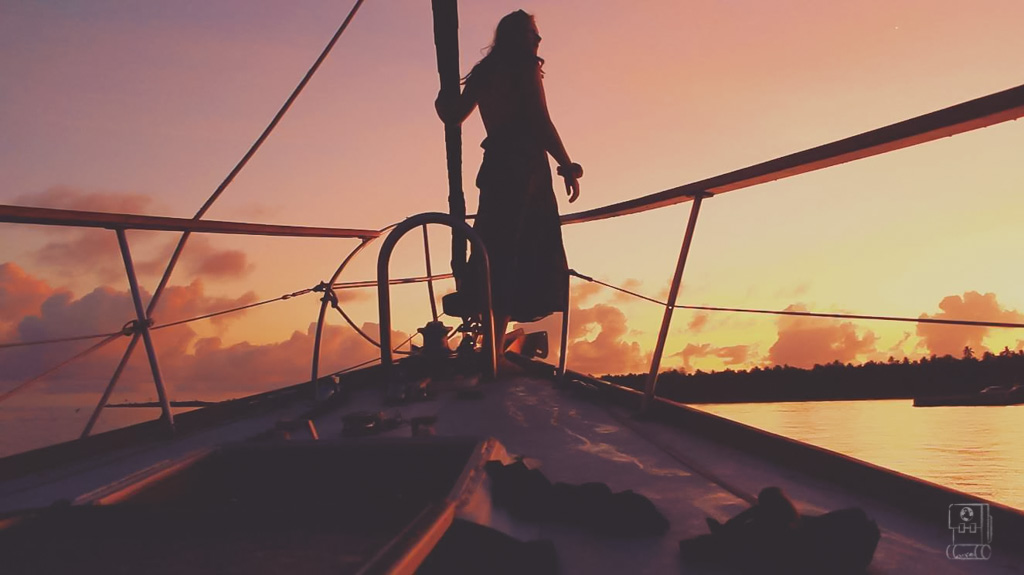 So the story here is to jump right into Tonga, chat with the people you meet, and listen to their stories. You never know where you might find your next adventure!
Since the lack of information online led me to have a less-than-ideal start here, I hope you are now much more prepared than I was to visit Tongatapu Island.
Remember that there are limited options for accommodation and tours here so make sure to book as far in advance as possible to ensure you get your first choice.
If I have missed anything in this guide or you simply want to chat, leave me a comment below! Also while you're at it, make sure to check out all my other Tonga guides here.
Happy travels,
Kate
---
Related Posts:
Helpful Resources