8 Best Travel Apps → for an Effortless Vacation
Long gone are the days of navigating with paper maps, using traveller's cheques and hunting for a pay phone for that long-distance call home.
Travelling in the age of technology is a whole new world. Why make translating the culture of a foreign country any more difficult than it has to be?
Over the last 10 years, I have developed a co-dependent lifestyle with a few handy travel apps. Below are some of my favourites!
If you have any more recommendations for the best travel apps, please leave them in the comments below so I can try them out and add them to the list!
Bags Always Packed is a reader-supported site which means some of the links on this page may be affiliates. I spend a lot of time researching these hotels, tours and products and only recommend those which I would use myself. Booking your trip through my links is a great way for you to support my work for free, as I will earn a small commission at no extra cost to you. ♡
Quick Summary
Don't have time to read the whole post? Here are the top apps by category.
This app allows you to pre-download detailed city, state and country maps for anywhere in the world to use offline.
Not only that, the app provides a number of handy features to make travelling that much easier.
I love to pinpoint places of interest or plot my travels across the globe with notes so I can remember any tips I have been given.
You can also get directions from place to place and search for streets, towns or categories such as toilets, hotels, cafes or wifi hotspots to name a few. All offline!
Maps.Me even has a tonne of hiking trails plotted on its maps so you can use it to navigate whilst in the mountains. I actually used this app to hike to Everest Base Camp alone!
2. Duolingo – Top Way to Learn a New Language
The language app for those boring long bus rides. Duolingo is a fun way to learn languages on the go to help you in your travels.
Learn helpful phrases that you can actually use in daily conversation at the same time as passing those long hours in transit.
Note the app usually required an internet connection however if you use it whilst connected, 3 more modules usually download automatically for future internetless use!
3. WhatsApp – Best App for Communication
One of the most widely used apps for chatting with friends all over the globe.
Message, call or group chat anywhere in the world for free using only the internet.
Super simple to use and can work on wifi without a local sim.
4. Google Translate – Best Offline Language Translation App
An app that needs no introduction.
There are so many translation apps out there however with recent upgrades I find good old Google to be the best.
With offline translation, speech translation, text via photo and instant camera translation as well as a phrase book. It has all your travelling needs covered.
5. Globe Convert – Easiest Way to do Conversions
Convert anything! Currency, speed, temperature, measurements and many more all in one app.
Super handy and easy to use, updated frequently to give you super accurate conversations. Never pay too much by miscalculating again!
Note that this app isn't available on Android but if you simply need a currency converter, I can recommend Xe.
6. Hostelworld – Best Travel App for Budget Travellers
This one is for the backpackers.
See ratings, facilities, locations, availability, prices and reviews of all the hostels in a town.
View by different ranking factors and easily book your perfect bed for the night.
Store your card details in your account for a simple way to secure your spot!
7. All Trails – Ultimate Outdoor App for Adventurous Travellers
For anyone who loves the outdoors just as much as me, this app is the holy grail for finding hiking, biking and trail running routes anywhere you go in the world!
You can view locations on a map, hiking trail topos and reviews from locals to accurately find the best trail to suit your time, skill levels and personal preferences.
8. Been – Top App for Tracking Your Travels
Okay, so this last one isn't exactly essential but it's a super fun way to keep track of everywhere you have travelled.
Benn has a giant list of every country in the world as well as all the states of the USA. Simply tick them off as you visit and watch your stats roll in.
The app shows you what percentage of the world (or the USA if you do states) you have visited and even shows you all the countries coloured in on a 3D world map!
FAQs about the Best Travel Apps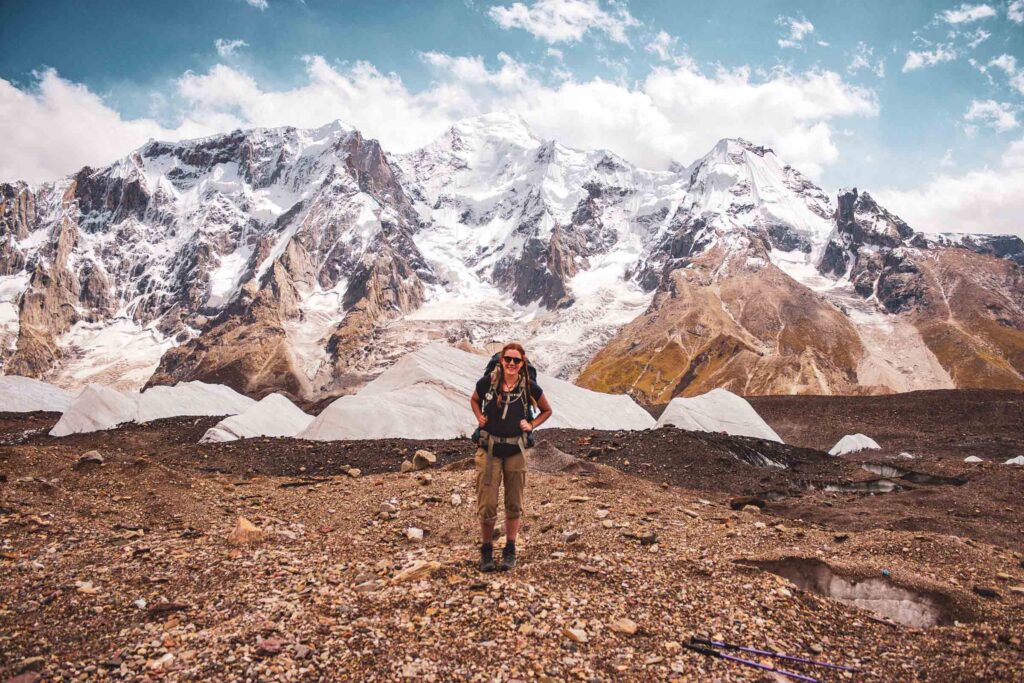 Helpful Resources