How to Travel to Tonga • The BEST Tonga Travel Guide!
Tonga is a beautiful country with a warm culture and unbeatable natural encounters waiting to be had. Despite the mesmerising spell it casts on visitors, there's still not much information online about how to travel Tonga. 
So during the month I spent exploring this amazing island nation, I collected everything you need to know and put it into this one comprehensive Tonga travel guide! 
After the initial conversation about my nationality, last week's rugby game and Prince Harry's visit, "So what did you expect Tonga to be like before you came here?" was one of the first things I was asked by my taxi driver from the airport.
Honestly, before I arrived I had absolutely no idea what to expect from this country. I knew that it is one of the only places in the world where you can swim with humpback whales, I knew that it was made up of a group of small islands, and I knew that many people had told me how friendly the people are. That was about it.
All these things proved correct for sure (and I can confirm that the people are 100% the nicest collection of people I have ever met), but there was so much more to Tonga than I expected.
So here's a rundown of where to go, things to do, travel tips and more to help you plan your own adventure!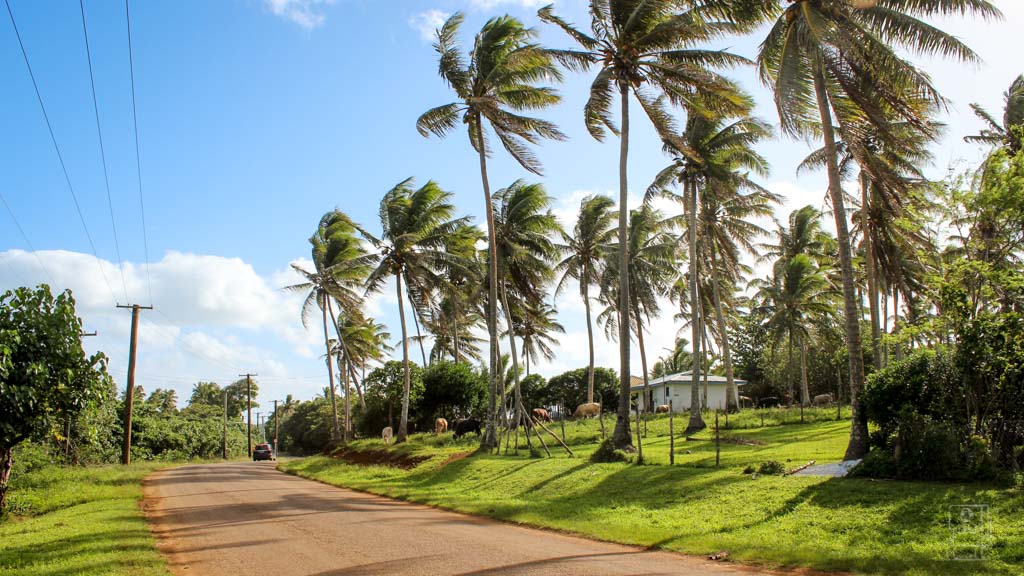 Bags Always Packed is a reader-supported site which means some of the links on this page may be affiliates. I spend a lot of time researching these hotels, tours and products and only recommend those which I would use myself. Booking your trip through my links is a great way for you to support my work for free, as I will earn a small commission at no extra cost to you. ♡
Quick Summary
This is a mammoth post with tonnes of helpful information, but to give you a quick overview of the country before we get started, below are some basic facts to help you get to know Tonga a bit better.
| | |
| --- | --- |
| 💲 Currency: | Tongan Paʻanga (TOP) |
| 🇹🇴 Language: | English & Tongan |
| ☺️ Population: | 106,000 |
| 👑 Governance: | Constitutional monarchy |
| 🙏 Main Religion: | Christianity |
| 📍 Capital: | Nukuʿalofa, Tongatapu |
| 🏝️ Number of Islands: | 176 |
| 📅 When to Visit: | July/August |
| 🐳 Popular Attraction: | Whale swim |
1. How to Travel to Tonga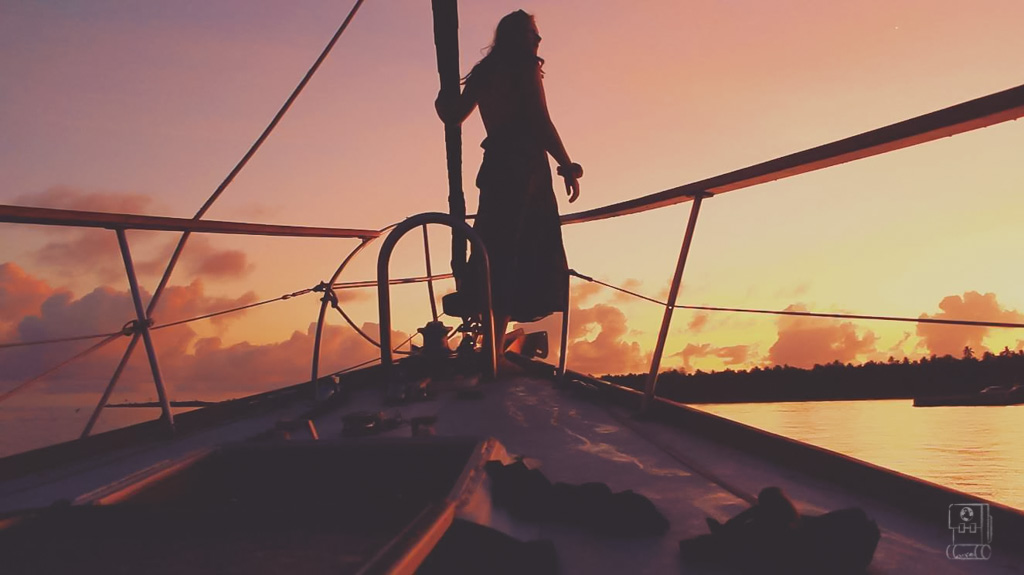 There are a few ways to travel to Tonga but the most popular way is to fly from New Zealand or Fiji.
Alternatively, many people arrive by sailing on a private boat or visiting as part of a cruise (check out part 14 of this post for cruises to Tonga). While these options are generally quite pricy, visiting Tonga by water is an incredibly unique experience that I highly recommend.
I joined the crew on a sailboat while in Tonga and was able to visit some of the most remote islands in the entire archipelago which was an amazing once-in-a-lifetime opportunity. 
Where is Tonga?
Tonga is located in the South Pacific Ocean, around 2,400 km (1,490 miles) north of New Zealand.
This remote archipelago is made up of 176 islands spanning a massive 617km (383 miles) in distance, however, only 36 of them are inhabited.
Island Groups in Tonga
I'll talk in more detail about where to go in Tonga later on in this post, but to give you a quick overview of how this island nation is made up, Tonga has 4 main island groups.
Tongatapu – Southern island group home to the capital of Tonga, Nukuʿalofa, and where most tourists arrive when visiting the country. 
Ha'apai – Located in the central part of Tonga, the Ha'apai islands are made up of a number of tiny paradisiac islands home to many luxury resorts. They are quite remote but probably the most beautiful island in Tonga 
Vava'u – The most popular island group for tourists that is located in Northern Tonga. While you can swim with whales on most islands, the warm and protected waters around Vava'u are famous for having a large population of humpbacks.  
Niuas – An extremely remote island group in the far north of Tonga. Very few people make it out here as there are next to no connections. I visited Niuatoputapu while onboard a private sailboat but outside this, your only option to get here is a monthly flight.
Flights to Tonga
Tonga's main international airport is Fuaʻamotu International Airport which is located in Tongatapu Island, the capital of Tonga. As I mentioned before, most visitors to Tonga arrive here and then take a connecting flight or ferry to the other islands they wish to visit.
There are 3 direct flights to Fuaʻamotu International Airport:
Auckland, New Zealand – Air New Zealand
Sydney, Australia – Qantas
Nadi, Fiji – Fiji Airways
The only alternative to arriving in Tongatapu by air is to fly directly from Nadi, Fiji, to Vava'u in the north of Tonga with Fiji Airways. The airport in Vava'u is called Lupepauʻu International Airport and mostly serves domestic flights around Tonga. 
2. Map of Tonga
As Tonga is quite spread out, it can be a little hard to understand where everything is located, making planning quite tricky.
So to help you out, I created this comprehensive map of Tonga which includes all your choices in accommodation, attractions, viewpoints, best restaurants, transport options, beaches and more. 
Everything is categorised by colour and island so you can easily find everything you're looking for!
3. Best Places to Visit in Tonga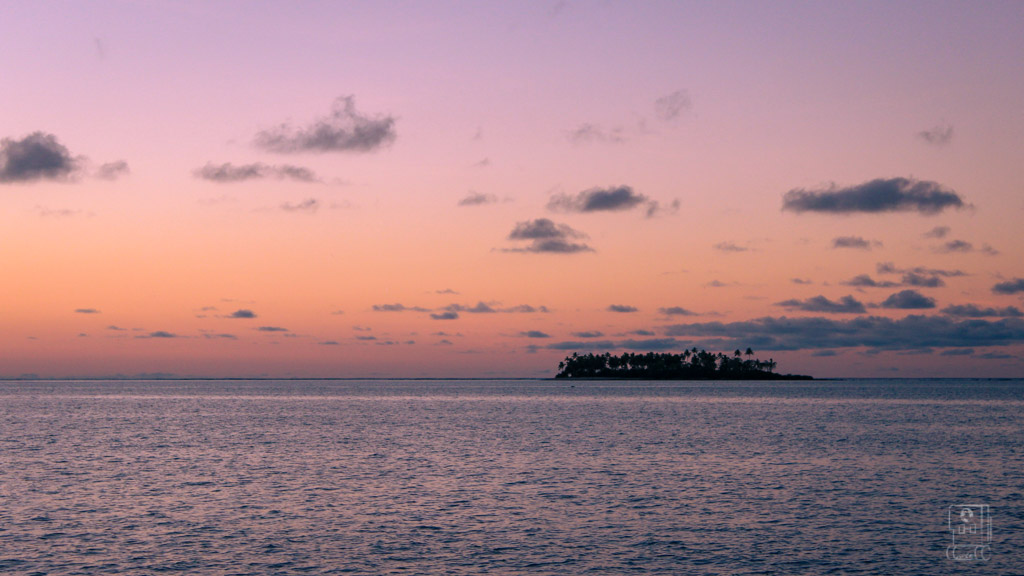 There are so many great places to explore in Tonga, especially if you are looking for in-depth cultural experiences, beautiful nature and an off-the-beaten-path destination.
That being said, most of Tonga remains untouched by mass tourism, meaning there are only 4 islands that are equipped with accommodations for visitors such as hotels, restaurants and tours. 
I have been to 3 of the 4 islands listed below and have written a full travel guide for each to help you plan your trip in more detail. So definitely check those out once you have made your selection!
But to give you a quick overview and help you decide which places you would like to visit in Tonga, here's a rundown of each one. 
NOTE: While I also visited the island of Niuatoputapu, I didn't include it in this list due to its incredibly remote location and lack of infrastructure for tourism. 
Vava'u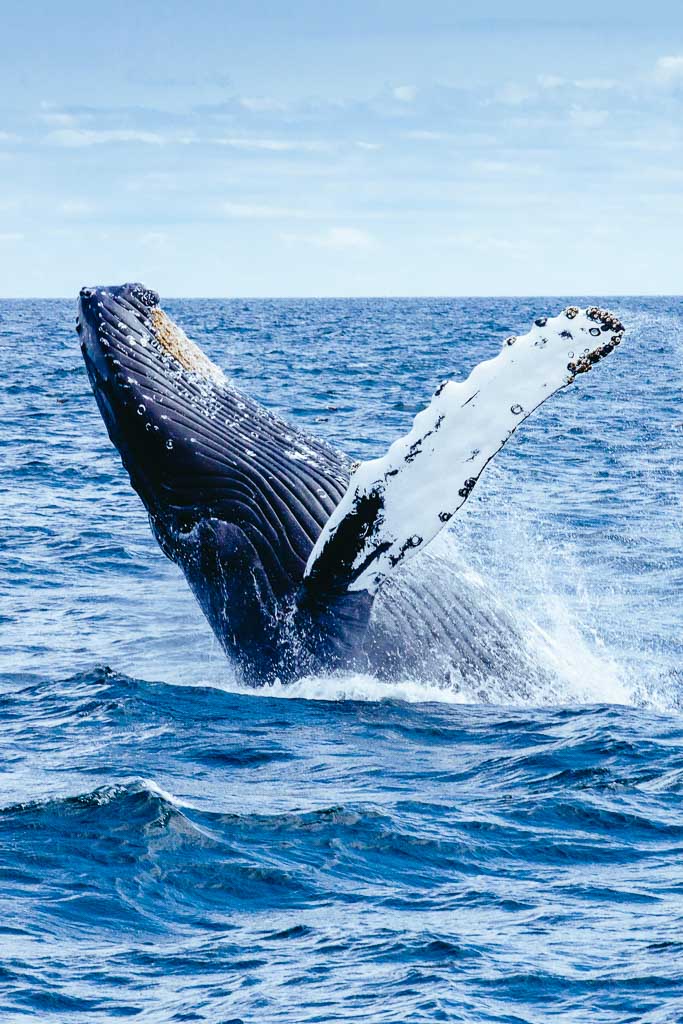 Vava'u is the most popular island to visit in Tonga and as such, it has the most modern facilities for tourists. 
This is where you will find the most humpback whales during the winter months of July to September with plenty of different companies ready to take you out on a whale swimming adventure. 
The shape of these islands also creates a safe harbour that is protected from the more gnarly elements of cyclone season, thus it's also a popular spot for globetrotting yachties.
Thanks to this constant influx of visitors, the island is also home to a number of great restaurants, cafes and resorts.
Tongatapu 
Home to the capital of Tonga, Tongatapu is the arrival port for most international visitors as well as the political centre of Tonga. 
While it's more than likely that you will need to spend at least one night here in transit, many people make the mistake of skipping Tongatapu entirely.
I'll be honest, at first glance I too was a little underwhelmed as I arrived on a gloomy, stormy day. However, given the chance this interesting island has a lot to offer. Putting Tonga's rich culture and incredible nature on full display, there's plenty to see here for 2-3 days.   
'Eua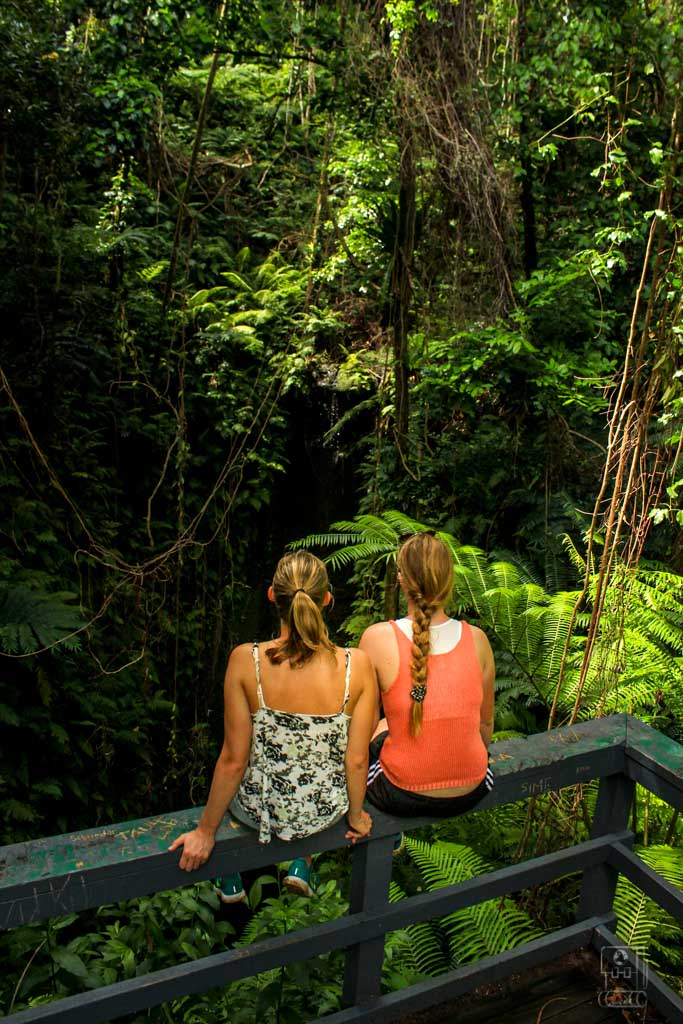 Located around 40 km (25 miles) off the east coast of Tongatapu, 'Eua is a beautiful volcanic island with some incredible jungles to explore. 
While getting to 'Eua couldn't be easier (7 min flight or 1-hour ferry), the island still remains a hidden gem in Tonga that only the most adventurous tourists choose to visit. 
'Eua is in fact the oldest island in Tonga and its dramatic landscapes look like something you will find in Jurassic Park!
Aside from beautiful beaches, a long whale swimming season (extending into November) and many dramatic cliffs, the star of the show has to be the beautiful 'Eua National Park and the big 'Ovava tree.
Ha'apai
If you're looking for a classic island paradise, the Ha'apai Islands have you covered. This beautiful collection of tiny islands looks like something straight out of a magazine. 
Picture yourself sipping a cocktail on a remote white sand beach, surrounded by an incredible coral reef and backed by endless palm trees… That's Ha'apai!
While there isn't a lot to do here per se, many of these small islands have high-class resorts that cater to all your needs, allowing you to truly get away from it all and relax in paradise!   
4. Things to Do in Tonga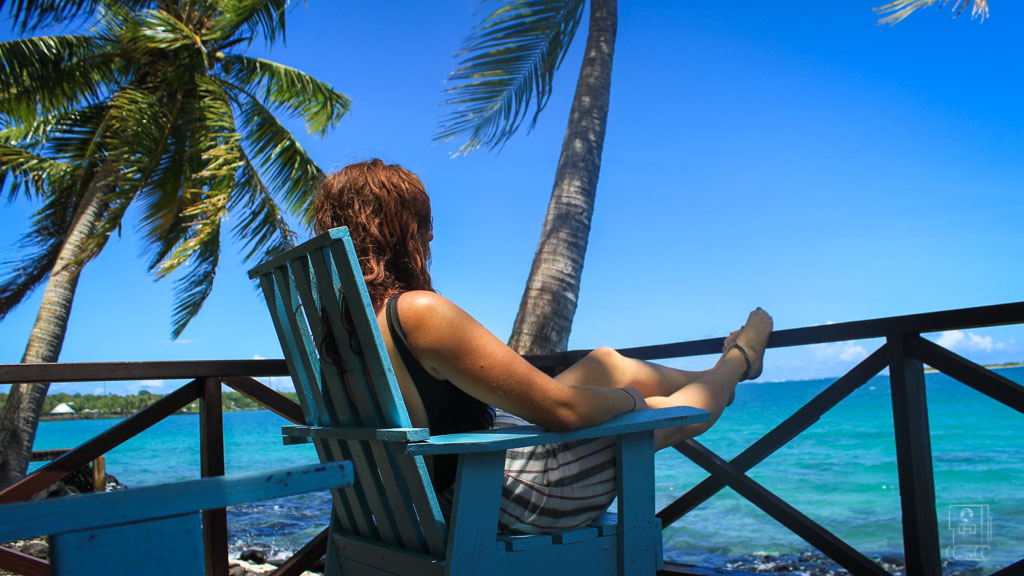 There are so many Tonga tourist attractions that it would be impossible to name them all in one post (that's why I have individual articles on each of the best places to visit in Tonga).
But to give you an idea of what this incredible kingdom has to offer, I've compiled a quick list of all the best things to do in Tonga.
4.1 Swim with Humpback Whales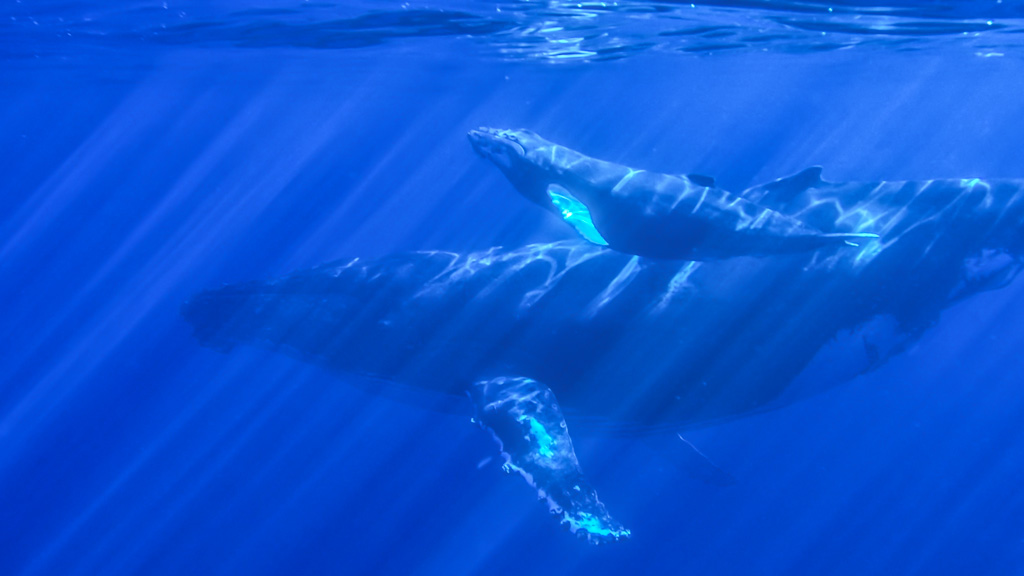 The main attraction that draws countless tourists to Tonga each year is the chance to swim with humpback whales.
Being one of the few places in the world where you can legally swim with whales, it's no surprise that Tonga has become a top destination.
Humpback whales migrate to the warm waters surrounding Tonga between June and September in order to give birth to their calves each year and the country has strict regulations to ensure their safety and comfort while also allowing us the unique opportunity to get in the water with these spectacular creatures. 
Swimming with humpbacks was one of the best things I have ever done in my life and I highly recommend you take up the chance to do it yourself! 
Vava'u is the most popular place to swim with whales but tours are also offered on Tongatapu and 'Eua. 
4.2 Explore Amazing Caves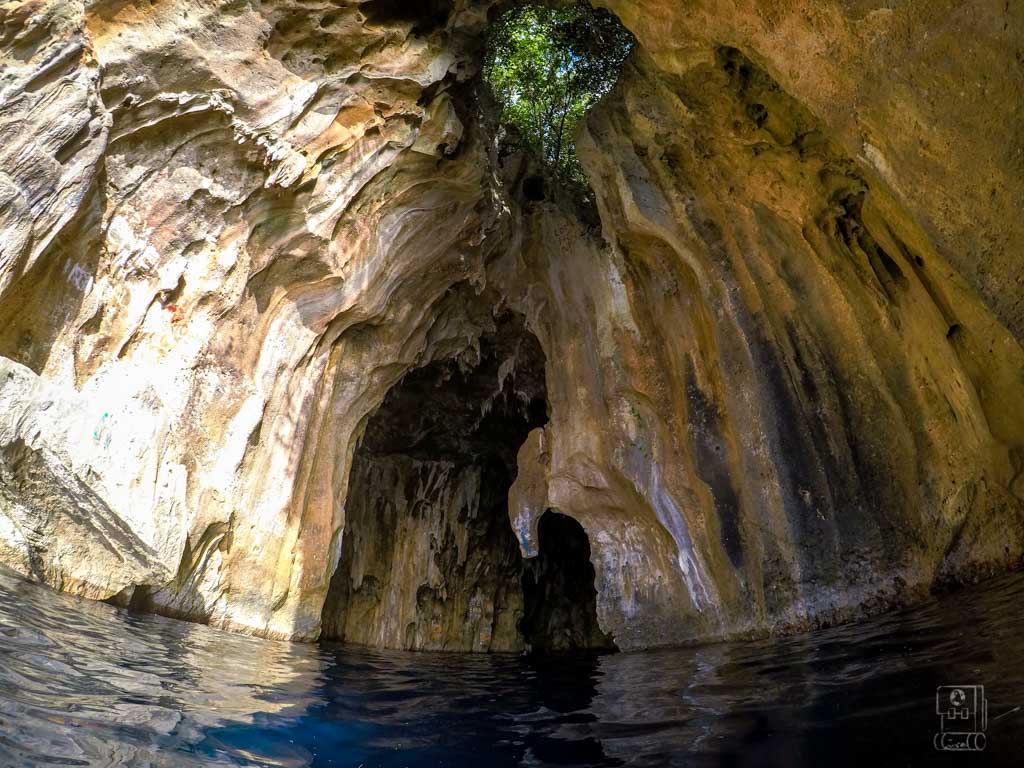 Freshwater caves, sea caves, underwater caves, you name it and Tonga has it! There are so many unique caves to explore in Tonga that you could do an entire trip underground, and thankfully, many of them are very easy to access.
I visited quite a few of the most popular caves during my time travelling Tonga, so here's a quick list of some of the best ones. 
'Anahulu Cave, Tongatapu – Large limestone cave on land with a freshwater pool inside where you can swim.
Swallows Cave, Vava'u – This amazing sea cave is accessible by boat that opens above water in a cliff off Kapa Island. Features large schools of fish and incredible light.
Mariner's Cave, Vava'u – An underwater cave that can be explored by experienced free divers. The entrance is underwater and you must swim under and up to access the airtight chamber inside.
Rat's Cave, 'Eua – Located in 'Eua National Park, this cave is a bit of a mission to climb through but once you arrive at the other side you are greeted with an incredible vantage point from high up on a cliff overlooking the surrounding forest and ocean. 
Veimumuni Cave, Vava'u – A small cave accessible from the mainland in Vava'u that features a freshwater pool available for swimming. 
Cathedral Cave, 'Eua – The largest sea cave in the South Pacific, this incredible cave is only accessible by scuba diving but this world-renowned dive sight is more than worth the effort. 
4.3 Go Deep Sea Fishing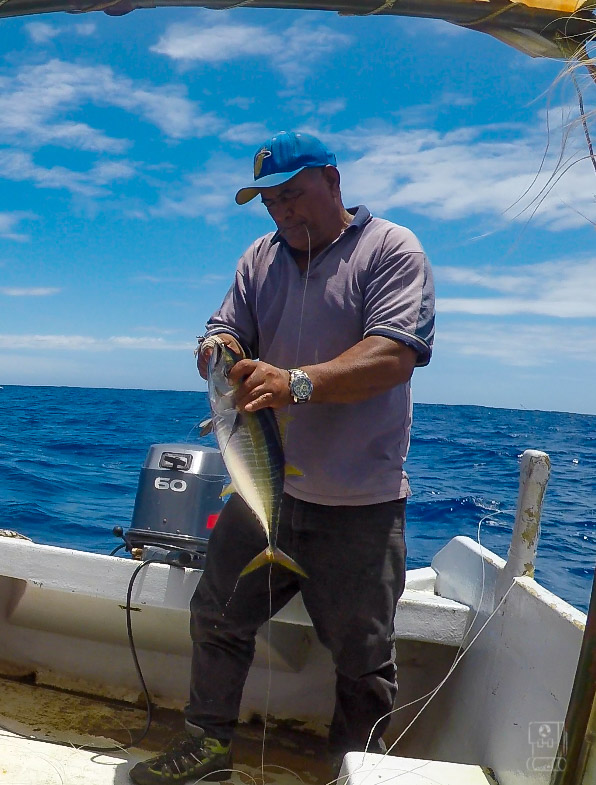 Another fun sea activity that Tonga is famous for is its incredible game fishing.
The waters here are home to many of the most prized fish you will find in the South Pacific including Black and Blue Marlin, Mackerel, Yellowfin Tuna, Whoo, Mahimahi, and Pacific Sailfish to name a few.
While you can fish for these types of fish all throughout the Tongan island groups, there aren't too many dedicated game fishing organisations in the country.
So if you are looking for a great organisation that knows the best spots, I recommend booking a trip to Hakula Lodge in Vava'u. This game fishing resort provides beautiful accommodation as well as guided fishing trips leaving directly from their private dock onsite! 
4.4 Try Snorkelling or Scuba diving
In a country with so many beautiful islands, it's probably no surprise that Tonga is also home to some unbeatable coral reefs. 
Whether you are an experienced diver or a novice snorkeller, there are plenty of incredible places to explore the underwater world here.
I snorkelled in many different places throughout the archipelago and I can tell you that the marine life in Tonga is absolutely booming. Aside from the colourful coral and countless starfish that I saw in the water, I also swam amongst large fish, dolphins, turtles, whales and even sharks.  
While I didn't yet have my open water certificate when I visited Tonga, friends of mine who are experienced scuba divers even said this was the best place they had ever dove!
4.5 Hike in Beautiful Jungles
Out of the water, nature also puts on a display in Tonga. The incredible jungles of this ancient country are left to run wild in a handful of national parks that protect the landscape.
My favourite was 'Eua National Park and the mesmerising branches of the incredible 'Ovava tree which is thought to have been the inspiration for the Tree of Life in the Avatar movies.
Vava'u also has some beautiful jungles to explore in areas like Mt Talau National Park which offers an incredible view over the bay and surrounding islands. 
4.6 Relax on Pristine Beaches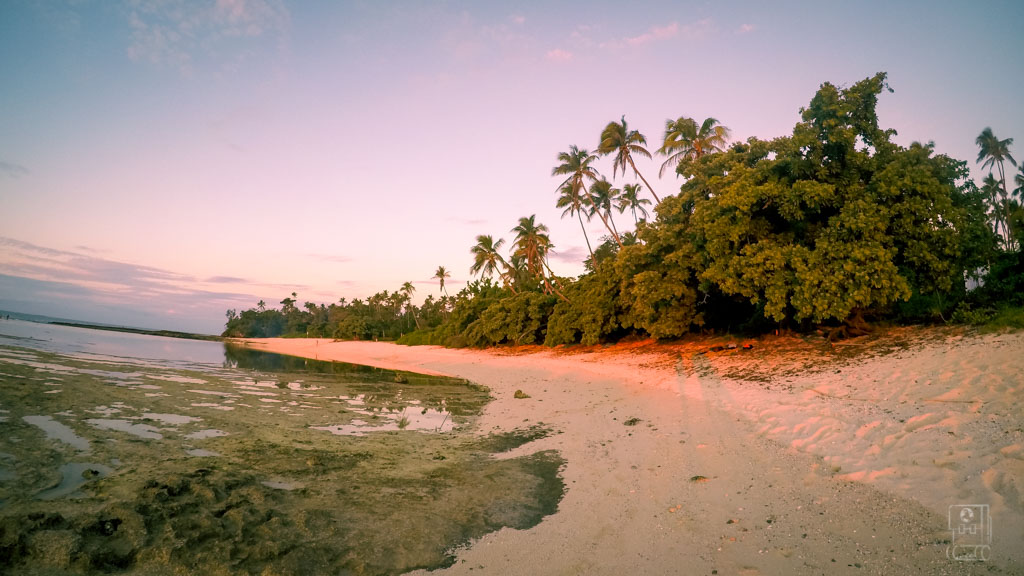 There's no shortage of beaches in Tonga, that's for sure! No matter which island you choose to visit, you will find unbeatable white sand beaches and some of the bluest water you've ever seen. 
So make sure to factor in some relaxing time for you to swim, tan, read a book and sip a coconut in paradise.
If that sounds like your ideal vacation, head straight to Ha'apai which has some of the most picturesque beaches I've ever seen in my life!
4.7 Experience the Unique Tongan Culture
The unique cultures of the South Pacific all have something to teach us, but I would say that Tonga's main lesson is in happiness and humanity. There are not many countries that are clean, have no homeless, and can truly say that the people are happy!
Blending traditional methods with modern comforts, the Tongan people are certainly proud of their heritage and happy to share their culture with you. 
Ancient Tonga in Tongatapu is the best place to learn about the traditional culture of Tongan people. With weaving demonstrations, cooking lessons, kava ceremonies and native plant explanations, this cultural centre is where you can get a masterclass in Tongan culture in just a few hours.
But if you prefer to learn a little more naturally, simply talk to people! You will quickly find out just how incredibly friendly Tongan people are no matter if you meet them at a market or simply walking down the street. 
It's beautiful to see just how much the people of Tonga look after each other, as I was explained by lovely local women, they all "love like brothers and sisters".
5. Best Hotels in Tonga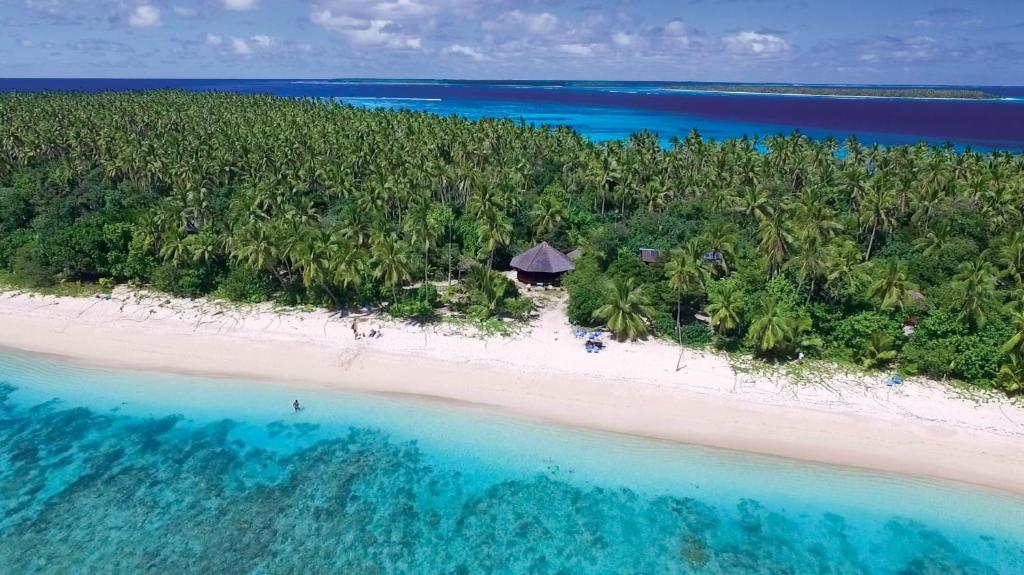 The accommodation options in Tonga vary greatly, with some islands having just 2 or 3 basic options, and others boasting luxury resorts with all the amenities. 
If you're looking for the best place to stay on a specific island, check out my in-depth specialised guides which list all your hotel options in more detail. But if you are looking for the perfect resort and don't mind the location, I have collected a list of the best hotels in Tonga for you here. 
Serenity Beaches Resort (Ha'apai) – For the ultimate getaway in paradise, this iconic beach resort is located on the most picturesque island in a beautifully remote location. Just steps from the pure white sand beach, you will have access to free kayaking and snorkelling in the turquoise waters surrounding your traditional fale and a delicious onsite bar and restaurant at hand.
Mystic Sands (Vava'u) – With a private beach and sweeping views of the surrounding islands, the incredible Mystic Sands resort feels like you are secluded in your own piece of paradise, but in fact, you have the convenience of a fully functioning town just a 10 min drive away. That being said, with a restaurant, bar, massages and a dock all onsite, you don't really need to leave!
Reef Resort (Vava'u) – For access to some of the country's best snorkelling just steps from your room, Reef Resort is practically unbeatable. The traditional bungalows are all beautifully decorated and the remote location on Kapa Island is directly opposite the famous Japanese Coral Garden.
Tukulolo Treehouses (Tongatapu) – Located just outside the capital city of Tonga, these magical treehouses provide something completely different from what you will find elsewhere in the country. Sleeping amongst the treetops here will make you feel as though you're living in Neverland. The beautiful treehouses are built harmoniously with the landscape and have all the necessities for a comfortable stay.
Tanoa International Dateline Hotel (Tongatapu) – A beautiful hotel in the capital city of Tonga. This modern resort boasts a pool with sun loungers and a poolside bar, spacious rooms with ocean views and a delicious restaurant on site.  
6. Tonga Travel Itinerary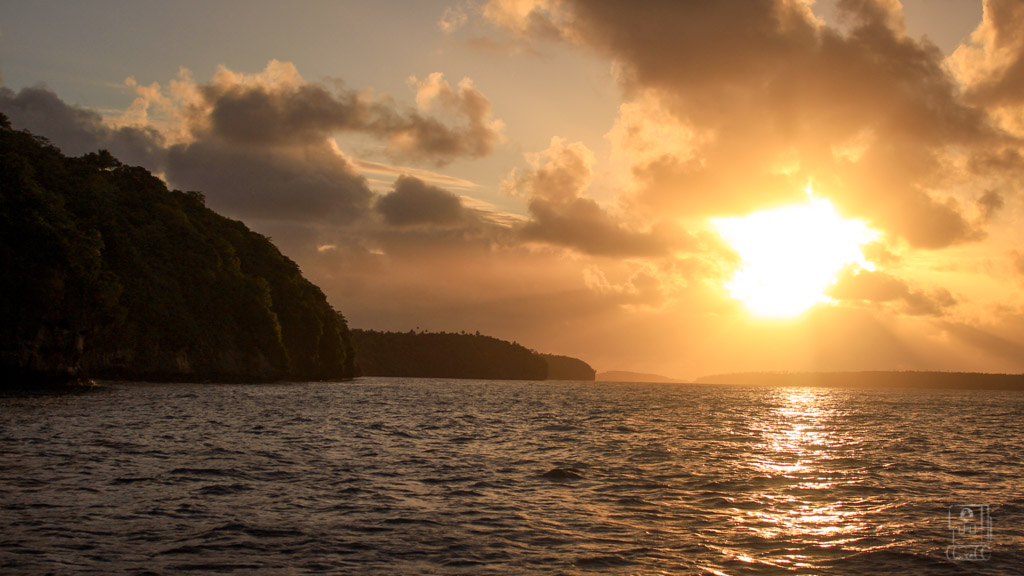 Being so spread out with limited transport options, it can be difficult to plan an itinerary to explore all of Tonga. I originally arrived without a plan and only intended to stay for 10 days, little did I know that I would end up staying for over a month!
To help you out, I put together this 12-day Tonga travel itinerary that you can use to enjoy an epic yet relaxing trip to this beautiful destination. 
TOP TIP: Both domestic flights and ferries are often cancelled or rescheduled in Tonga, so build some buffer days into your schedule and don't rely on making tight travel connections.
12 days allows you to see the majority of the country without being rushed and also factors in the potential schedule changes for your transport options.
If you have less time for your trip, I recommend cutting out either 'Eua or Ha'apai to make the itinerary work for you without being too rushed. Remember, you're going to be on island time! 
Day 1: Arrive in Tongatapu
Day 2: Boat to 'Eua
Day 3: Explore 'Eua
Day 4: Return to Tongatapu (ferry or flight)
Day 5: Fly to Ha'apai
Day 6 & 7: Relax in Ha'apai
Day 8: Fly to Vava'u
Day 9 & 10: Explore Vava'u
Day 11: Fly to Tongatapu
Day 12: Depart Tonga
7. How to Get Around Tonga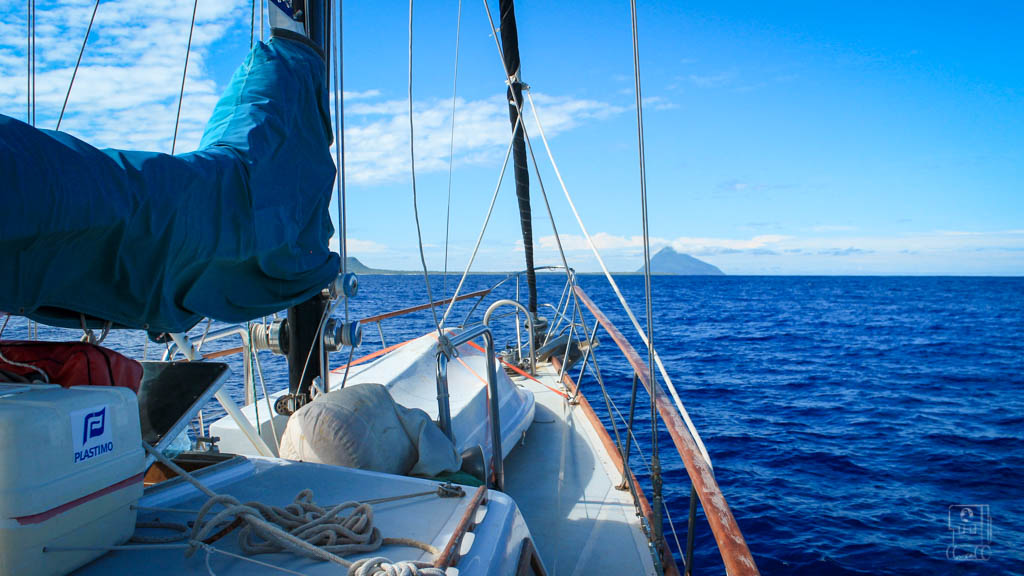 There are a few ways to get around Tonga depending on whether you want to travel from one island to the next, or simply explore one island in full.
While some islands do have some public transport, it is extremely limited and not really useful for tourists visiting the country so I wouldn't rely on this as a way to get around. 
As Tonga is not as developed as many other travel destinations in the world, each transport option may be a little different to what you are used to. To give you all the info you need to navigate this beautiful country easily, I've listed all your options below in more detail.
Domestic Flights in Tonga
Before booking, it's important to note that Lulutai's planes are generally quite small and relatively old, this means that they cannot fly in adverse conditions and it's not uncommon for flights to be cancelled at short notice.
Lulutai Airlines (formally Real Tonga) is the only airline that runs domestic flights in Tonga so there isn't much choice when it comes to flying between islands here. 
That being said, Lulutai operates flights between many of Tonga's inhabited islands so you can easily and quickly get between your destinations without having to waste time on a boat.
I was also told that the airline makes more money from cargo than passengers, so it's also possible that they may bump you from your flight if they get a more profitable delivery. I didn't personally experience this and actually found dealing with their customer service (in person) quite simple. 
Here's a quick list of the most popular flights within Tonga and their length so you can easily compare them to the ferries below.
Tongatapu – 'Eua: 7 minutes / ~US$45
Tongatapu – Ha'apai: 50 mins / ~US$100
Tongatapu – Vava'u: 1 hour / ~US$250
NOTE: There are currently no direct flights operating between Ha'apai and Vava'u. If you wish to travel between the two northern island groups you must either take a ferry or return fly via Tongatapu. 
Inter-island Ferries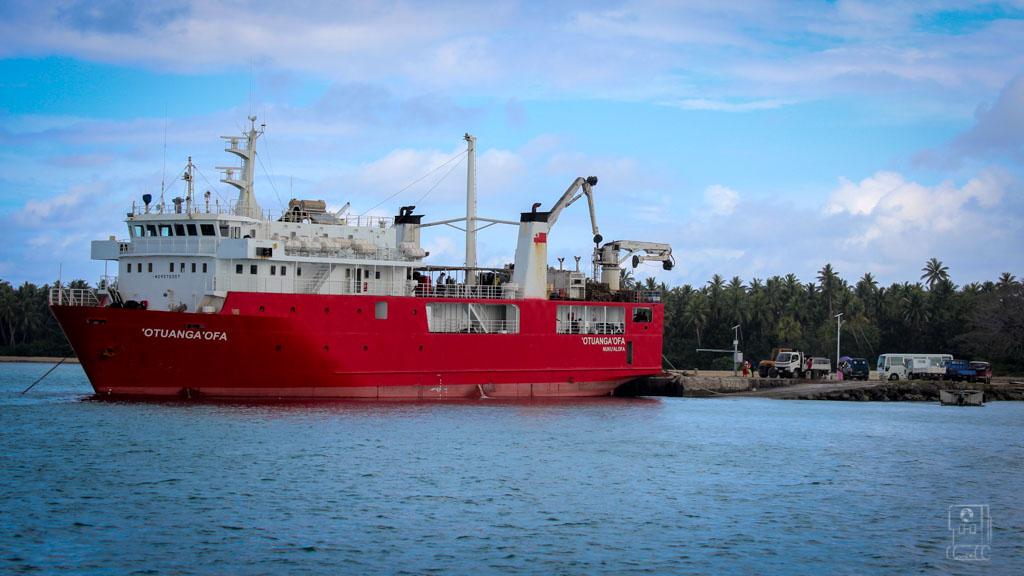 While Tonga does have a handful of domestic flights available (explained above), the most common way for locals to get between islands is to take a ferry. 
There are ferry connections to nearly every inhabited island in Tonga however the frequency and standard of ferries change dramatically between destinations.
Unfortunately, there isn't one centralised ferry company operating throughout Tonga and nearly every ferry is privately owned and operated. This means there is no way to easily compare departures or book tickets online. 
If you are already in Tonga, it's best to talk to the local tourism office to learn about the next departures, otherwise, the best way to find up-to-date information about Tongan Ferries online is on Facebook. 
Here is a quick rundown of the most popular ferry routes. I've given you the boat names, approx durations and Facebook pages for each.
Car Rentals in Tonga
To get around the different islands in Tonga, you are a little bit limited in choice. While most of the island do have some sort of car rental available, the majority of these operations will be local businesses that run in a little more "relaxed" fashion than what you may be used to. 
The exception to this is Avis rental cars in Tongatapu. As far as I know, this is the only international car rental company in Tonga and it only operates on the main island. 
If renting from local organisations, be prepared to potentially need to pay in cash and have your own independent car rental insurance. Generally, the cars on offer will be quite old and do not come with any sort of cover. The owners will expect you to pay out of pocket on the spot for any damages incurred. 
While it may sound a little dodgy, Tongan people are extremely honest so I wouldn't personally be worried about them trying to rip you off. Plus, these prices are going to be quite cheap compared to the larger companies that charge you for all the bells and whistles! 
Airport Transfers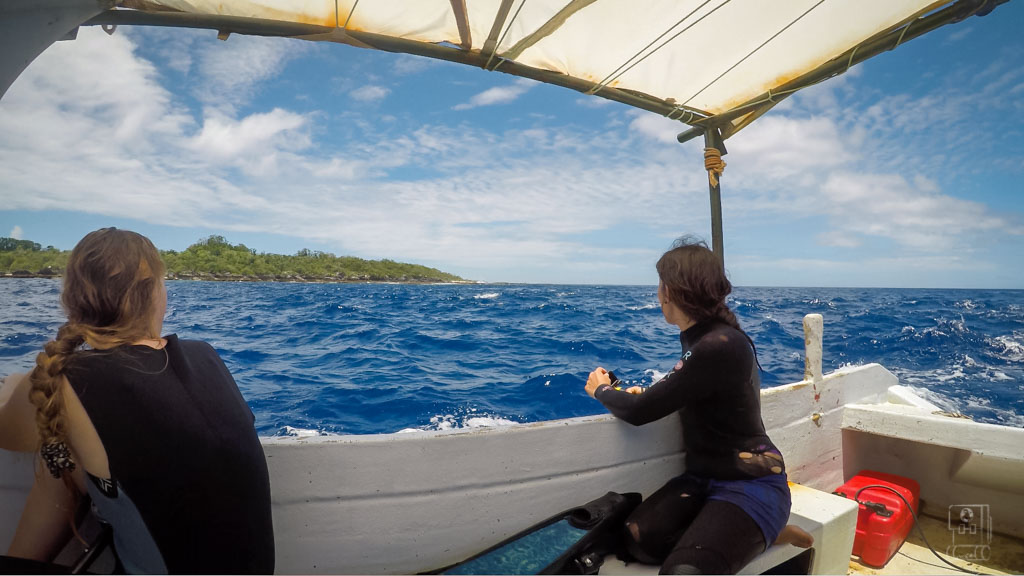 Most of the airports in Tonga are located a little outside the main city/town on each island. There is no public transport to take you from the airport to town and taxis don't wait outside here like you may be used to.  
So you will need to organise an airport transfer in advance. Many hotels will offer this service for a small fee but you can also book one online before you arrive so you know you will have someone waiting for you. 
Thankfully, airport transfers are quite affordable and by far the easiest way to get around when you land. Plus, the drivers are super friendly, my driver in Tongatapu had actually just dropped off Prince Harry and Meghan before picking me up!  
Tongan Tours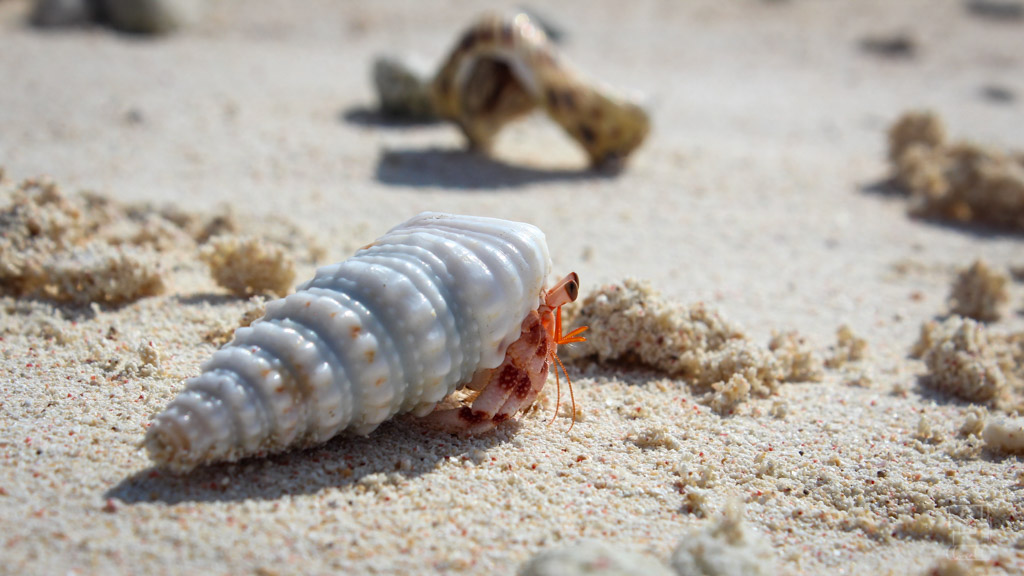 Lastly, another option for seeing each of the individual islands in Tonga is to take tours!
I highly recommend this option as you will get so much more than a sightseeing trip. Tongans love to tell you all about their culture, history and day-to-day life, making tours a great way to really get to know the country in an authentic way. 
While you might not be able to find much information about it online, locals will be happy to give you a tour no matter which island of Tonga you are visiting.
Below I have listed the tours that you can easily pre-book online for Tongatapu, but I also took tours in 'Eua and Vava'u, so just ask your accommodation if they can organise something for you. 
8. Cost of Travelling to Tonga
Travelling to Tonga doesn't have to be expensive, in fact, I visited Tonga on a very small budget and still had an amazing time. 
The great thing is that there are plenty of options that cater to everyone from budget backpackers to luxurious vacationers so you can easily design a trip to suit your needs. 
Take into consideration that the water tours are generally going to be the most expensive part of your trip and how many days you spend on the ocean will have a large impact on your spending.
Below I have given a breakdown of costs for two people travelling on a mid-range budget in Tonga to give you an idea of how to budget for a trip. I've also based this on a 6-day trip to Tongatapu and Vava'u as this is the most popular route for visitors.
All prices are in USD
Accommodation (5 nights) = $600
Food (2 restaurant meals per day): $70 x 6 = $420
Transport

Return flights to Vava'u = $1,000
Airport Transfers x 4 = $60

Activities

1-day whale swim = $400
1 boat tour = $200
1 Island tour = $100
Total = $2,780
$1,390 per person for 5 nights/6 days
NOTE: You can easily reduce this total by skipping a couple of the tours and taking the ferry between islands instead of flying if it seems a little out of your budget.
9. Best Time to Travel to Tonga
The best time to travel to Tonga is from June to August when the dry season coincides with the whale season in Tonga. 
That being said, visiting outside of this period can still be a great time to vacation. I visited Tonga in October and experienced mostly warm temperatures and brilliant sunshine outside of a handful of showers (spread across a whole month).
Dry Season: May – November
Dry season runs from May to November with temperatures hovering around 30°C (86°F) during the day making it a great time of year to spend your days exploring the outdoors.  
Whales also migrate to the warm waters of Tonga each year between June and November, but for peak numbers, the best months are August and September.
Wet Season: December – April
While the wet season in Tonga is not generally as ferocious as the down downpours you may experience in Asia, it's still not the best time to visit Tonga.
The frequent showers are accompanied by the risk of cyclones and many businesses close down during this time as there are very few visitors. 
That being said, if you still choose to visit in the wet season, you will be rewarded with the chance to experience the Christmas celebrations of this deeply religious country.
10. Tonga Travel Tips
As there isn't too much information online about what to expect while travelling in Tonga, I decided to add this section with some extra tips to help you prepare.
Let me know in the comments below if you have anything I should add to the list!
Internet access is very scarce. While hotels generally offer wifi (for an additional fee), it doesn't often work or is incredibly slow/limited. I recommend getting an eSIM before arriving so you can have data access wherever you go.
Pigs roam the streets (and sometimes go fishing)! Yep, there are plenty of pigs wandering around many of the islands in Tonga and they aren't all small and cuddly. While they are not aggressive so you don't have to be worried about them, it is good to know before you come across your first one!
Tonga is a very religious country. Christianity is the predominant religion in Tonga and nearly all locals practice some form of the faith. In fact, Sundays are actually a day of rest by law and it is illegal to do anything except cook and go to church. While the law is not 100% enforced for tourists, it's best to be respectful of the local culture and limit your activities on this day of rest. Plus everything will be closed!
Facebook has the most up-to-date information about Tonga. As I mentioned before, the internet connection in Tonga is not very reliable, therefore most businesses don't have their own websites and rely on Facebook pages to give accurate information about any changes. So if you're looking for opening hours, locations or timetables, search on Facebook and you will likely find it.
The Tongan currency is called the Pa'anga (TOP for short) and cash is king. TOP notes range from $5 – $100 and there are 5c, 10c, 20c, 50c and $1 coins called seniti. Not many establishments take credit cards (even hotels) so bring plenty of cash to cover your expenses.
ATMs are only available in the main cities and it's possible for them to run out of money. If visiting the more remote islands like 'Eua or Niuatoputapu, make sure to withdraw enough cash to cover your visit before arriving.
There are no traffic lights in all of Tonga and you drive on the left-hand side of the road.
Tipping is not required in Tonga however it will always be appreciated if you choose to round the bill.
You don't need to bargain for prices in Tonga. The welcoming and respectful Tongan culture means that everyone is treated equally. Things are sold at face value to all, Tongas and Palagi (foreigners) alike, get the same and fair price and there is no need to negotiate.
Dress conservatively to respect the local customs. While you don't have to be covered from head to toe, it's best to dress in a more modest fashion by covering your shoulders and not wearing clothing that is too revealing.
11. Is Tonga Safe?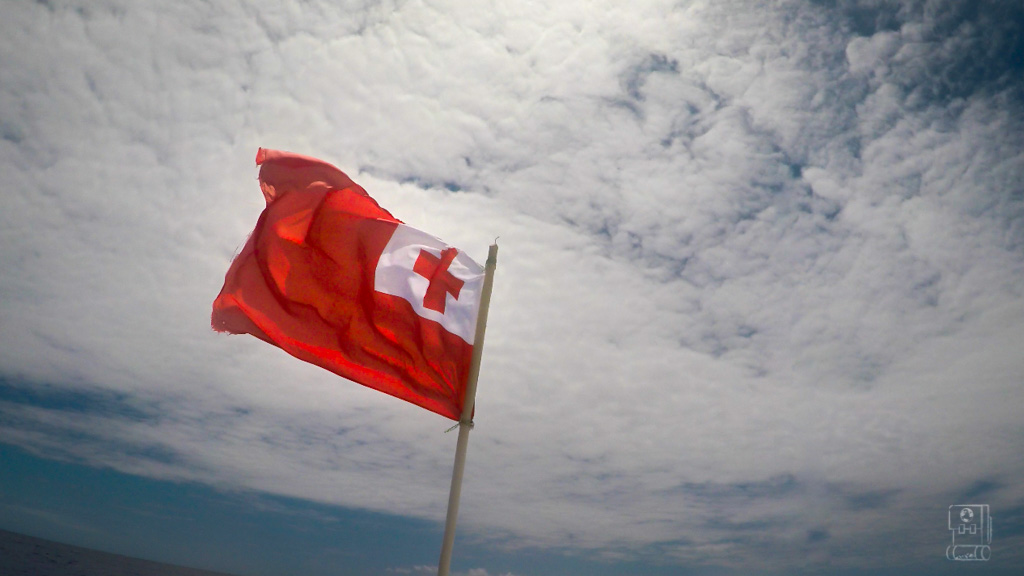 Yes! Tonga is a very safe country to visit for tourists and the local culture is one of the most welcoming I have ever experienced. The local culture promotes a family-like kinship throughout the country, and as a result, there are no homeless and the crime rate is basically 0!
Everyone (and I mean literally every man, woman and child) says hi to you whether you're just passing them on the street, visiting a shop, or even if they're just driving past. I had SO many random people ask how my day was going and genuinely want to know the answer! 
Further from this, I was so pleasantly surprised to find that unlike in some other countries that I have visited, no one expects or wants anything from you. In my experience, many other cultures often see foreigners as dollar signs and a lot try to cash in, but Tonga was the complete opposite.
Tongan people continually went out of their way to help me and accepted nothing in return, even when I tried my best to pay! They simply are so proud of their country that they want you to enjoy it and see everything thing they has to offer. 
The only danger that you may encounter in Tonga is a natural disaster. Due to its location and geography, Tonga has historically suffered from tsunamis, cyclones and the occasional volcanic eruption. 
Tonga's most popular islands do not have active volcanoes of their own but there are a handful of underwater volcanoes in Tonga that have erupted in recent years causing tsunamis to flood the islands. That being said, this kind of event is quite rare with only 7 tidal waves having been recorded in the last 150 years or so. 
Cyclones, on the other hand, occur twice per year on average, generally between late November and April. This coincides with the rainy season in Tonga and is generally not the best time to visit the country for tourism anyway.
12. Food in Tonga
Traditional Tongan meals generally consist of lots of meat, some sort of starch and leafy vegetables. Similar to many other nations in the South Pacific, Tongan foods generally reflect what is readily available on the land so you'll likely be served lots of fish, mangos, paw paw/papaya and avocados during your stay!  
That being said, the islands are also serviced by large cargo boats that bring packaged foods to complement what is grown there, however, don't expect a large variety of foods like you would see at home. 
If you're a vegetarian like me, you may be thinking that this cuisine doesn't sound particularly friendly for those with dietary requirements. I'm not going to lie, if you're looking for traditionally vegetarian meals you are out of luck. However, all the main islands that are visited by tourists have modern restaurants that usually offer at least 1 vegetarian/vegan option and I didn't have any problems when asking for accommodations. 
While visiting Tonga, make sure to participate in a traditional Sunday feast where you will be able to sample many of the country's delicious foods including a meal cooked in an Umu (underground oven). 
13. Cruises to Tonga
If you're looking for a unique way to experience Tonga without having to put too much effort into the planning, taking a cruise to Tonga may be for you!
Due to its remote location, there aren't a huge number of options when it comes to visiting Tonga by cruise but there are still plenty to choose from.

Below I have listed all the cruises that currently stop by Tonga, making a port call in either Vava'u, Tongatapu, or both. 
14. Samoa vs Tonga
Many people want to choose between Samoa and Tonga when picking a Pacific island destination to visit. I have been to both so I can give you an easy comparison to help you choose.
While both countries have beautiful cultures and unbeatable landscapes to experience, from what I saw, Samoa is a little more developed for commercial tourism than Tonga.
I think the main reason for this is that Samoa has a lot more visiting cruise ships each year and I noticed a significant difference on the days there was a cruise in the port. The busy days meant that tour operators and taxi services would bug me on the streets and everything felt a little more manufactured, while I was left alone to enjoy the city when there were no docked boats.
While I personally think Tonga is the more interesting country to visit, Samoa also has its perks so I have put together a comparison table below to help you pick.
| Best For | Tonga 🇹🇴 | Samoa 🇼🇸 |
| --- | --- | --- |
| Whale Swimming | ✔️ | |
| Beaches | | ✔️ |
| Budget travellers | ✔️ | |
| Diverse Landscapes | ✔️ | |
| Ease of transport | | ✔️ |
| Authentic experiences | ​​✔️ | |
| Commercial tourism | | ✔️ |
Ultimately, if you are looking for more modern practices and a higher standard of tourist services, Samoa might be a good fit. Alternatively, choose Tonga if you prefer a more authentic experience.
FAQs about Travelling to Tonga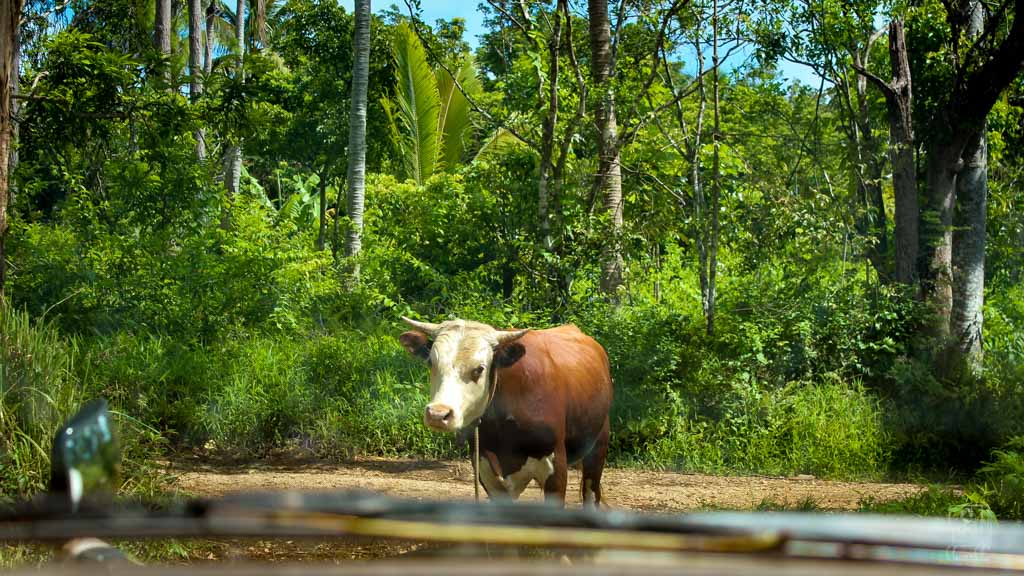 Is it safe to visit Tonga?
Yes, it's safe to visit Tonga as there is a very low crime rate and the local people are extremely friendly. The only real danger of travelling to Tonga is the chance of cyclones between late November and April.
Is Tonga worth visiting? 
Tonga is absolutely worth visiting thanks to its beautiful nature, interesting culture and once-in-a-lifetime experiences like the chance to swim with humpback whales. 
Is Tonga expensive to Visit? 
No, Tonga is not expensive to visit if you stick to budget accommodation. While there are luxury resorts available, food and tours are quite cheap for visitors.  
How long does it take to drive around Tonga? 
It takes 2 hours and 45 minutes to drive around the main island of Tonga, Tongatapu. However, as Tonga is an island nation, if you wish to see the entire country you will need to take planes or ferries over multiple days. 
How many days do you need to travel Tonga?
5 – 14 days are needed to travel to Tonga. The length of time for your trip depends on how many islands you wish to see, but 2 weeks is generally sufficient to see all the main sights. 
When is the best month to visit Tonga? 
August is the best month to visit Tonga as it is peak whale season with great weather and a bustling atmosphere.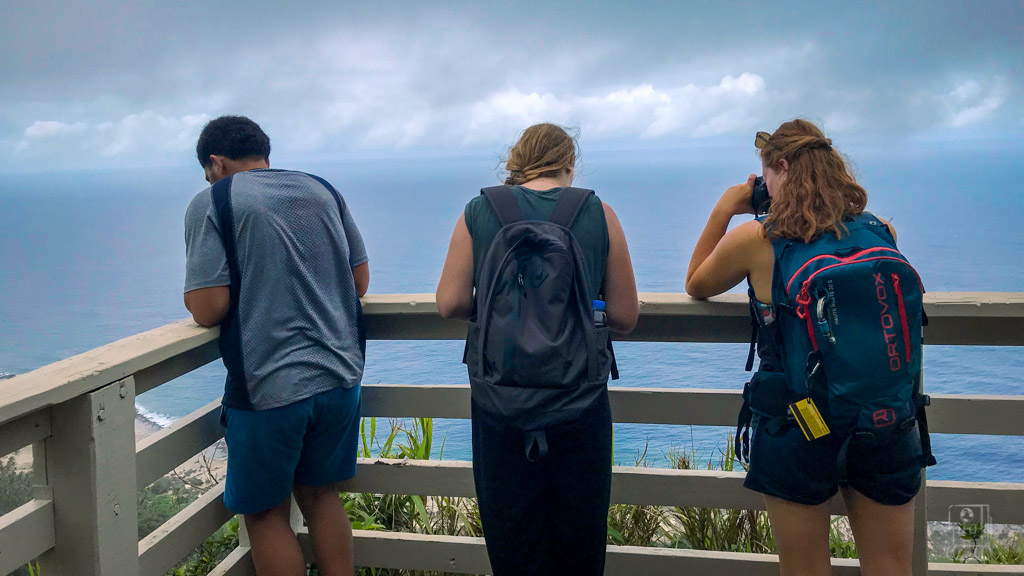 I don't know about you but I feel like I have just travelled Tonga all over again! I love this magical country so much and I hope you now have all the tools you need to create your own adventure in paradise.
Don't forget to book your accommodation in advance as it is quite limited and I wouldn't want you to miss out. And if you have any questions or simply want to share your own experiences in Tonga, feel free to leave me a comment below.
Lastly, to leave you with some wise words of wisdom that were passed onto me at the boarding gate in Auckland, "You will enjoy your time in Tonga so much, just try not to get married".
At the time I was pretty confused by this statement, but now that I too have fallen in love with the nation, I think I understand the sentiment, Tonga truly captures your heart.
Happy adventures,
Kate
---
Related Posts:
Helpful Resources