8 Things to Know About Vava'u, Tonga ✔️Ultimate Travel Guide
Vava'u, the promised paradise of northern Tonga is the most popular island chain to visit in the country. While it's famed as a winter whale sanctuary and one of the few places in the world where you can swim with humpbacks, Vava'u has so much more to offer than just that and my Vava'u, Tonga guide for tourists will show you just how magical it is.
I'm not sure exactly what I was expecting when I took the long ride here from the main island of Tongatapu, but I quickly discovered that Vava'u, Tonga is not only the tourist capital of the country but an activity hotspot with just about any water activity you would want to try.
Although much smaller than Tonga's capital city, Neiafu (the capital of Vava'u) is much more Westernized. Cafes, restaurants, bars, diving centres and booking offices make up a large majority of the central area providing tourists with every resource under the sun.
But that doesn't mean this beautiful place has lost its charm, in fact, time seemed to slow down even more here. No one is in a rush, acting as if we all have an infinite amount of time to enjoy here – just the way I like to travel.
Whether you want to explore sea caves and dive colourful reefs, or simply drink a coffee, chill out and meet crews circumnavigating the world in a local cafe, Vava'u has something special for all interests.
My original 5-day plan for Vava'u turned into over a 2-week stay, so now I am here to give you all the details you need to plan your own adventure!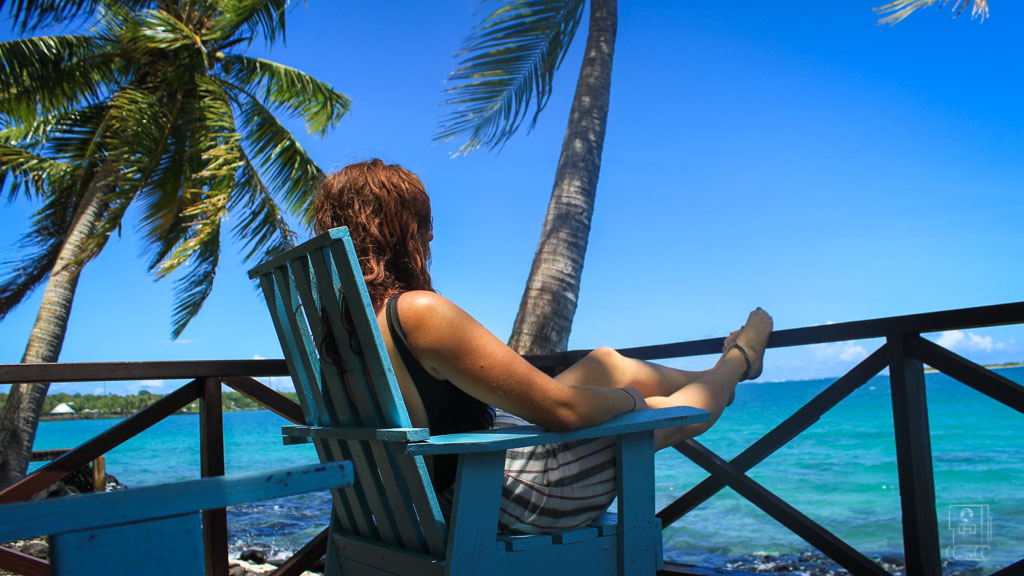 Bags Always Packed is a reader-supported site which means some of the links on this page may be affiliates. I spend a lot of time researching these hotels, tours and products and only recommend those which I would use myself. Booking your trip through my links is a great way for you to support my work for free, as I will earn a small commission at no extra cost to you. ♡
Quick Summary
To help you get a really quick overview of Vava'u, Tonga and all it has to offer, I added the key things to know in a handy table below. Scroll down to find all the extra handy details throughout the post!
1. Where is Vava'u?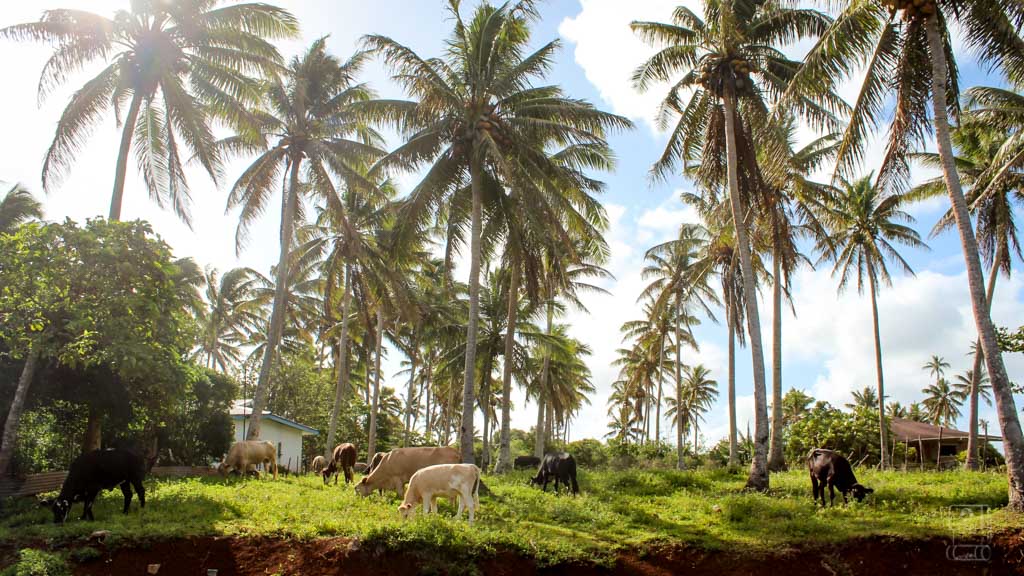 Vava'u is located in the northern part of the Kingdom of Tonga, found in the South Pacific Ocean.
Although it is 310 km (193 mi) from the nation's capital, Vava'u is the most popular island amongst tourists in Tonga due to its fame as being a winter refuge for Humpback whales.
Vava'u, Tonga Map
Above is a map of Tonga that I created highlighting all the best places to stay, things to do, popular lookouts, restaurants and more to help you plan your own trip.
You may need to zoom out to see all the islands including Vava'u as they are spread quite far apart!
2. How to Get to Vava'u
There are two ways to get to Vava'u from the main island of Tongatapu, fly or ferry.
Flights are of course much quicker being around 1 hour from Nuku'alofa, Tongatapu, but they cost a lot more than ferries which take around 9.5 hours to do the same route.
Flights to Vava'u
The only airlines that fly to Vava'u are Lulutai Airlines (formally Real Tonga) and Fiji Airways.
Lulutai Airlines is the national carrier of Tonga and flies between Tongatapu, Vava'u and a handful of Tonga's smaller islands.
Most people will arrive at Tonga's main airport in the capital island of Tongatapu, then take a connecting flight onwards to Vava'u. The flight is just 1 hour long and tickets generally cost around US$250.
Alternatively, if you are flying via Fiji, you can take a direct international flight from Nadi to Vava'u (​​Lupepauʻu International Airport).
Ferry to Vava'u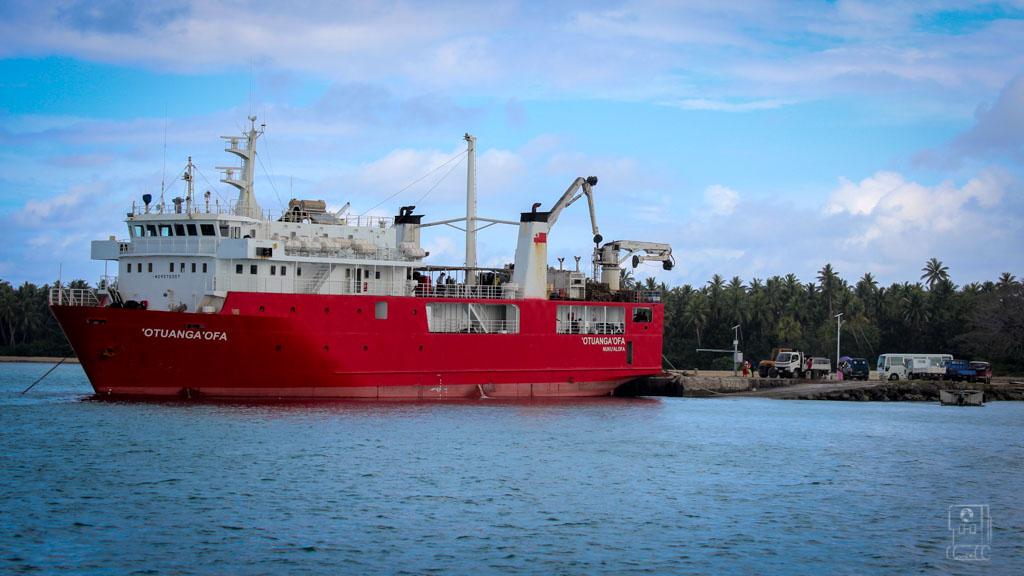 Before I arrived in Tonga I had heard about a ferry from Tongatapu to Vava'u but couldn't find any information about it online.
Having read that the journey would take 24 hours I had accepted my fate, so you can imagine how grateful I was to discover that there is a newer, fast ferry that leaves twice a week and you can find weekly timetables posted on the Friendly Island Shipping Companies Facebook page.
The journey takes just 9.5 hours and costs around $150 TOP (US$65).
In saying this, you still have to be flexible with your dates and acknowledge that the ferry departures are subject to the weather. If it's too windy for a whole week, the boat will not go for a whole week.
TOP TIP: Ask the tourist information to call or confirm at the wharf that the schedule is correct at least the day before you plan to travel.
I was told that the ferry would leave from the Queen Salote Wharf at 8 am and to arrive 30 minutes early. Luckily, I met some other travellers who had just returned from Vava'u on the same boat and they told me that they actually arrived at the brand-new Faua Wharf (and that it was a bit of a shit show).
So the next morning I began my walk extra early, and as I walked towards this new fancy building, sure enough, there I saw the boat was docked.
Entering the compound was a bit of a joke, built with the assistance of the Japanese, the obtrusive white building is surrounded but a high, barbed wire fence, security cameras, and guards who stand at large white gates. However, to actually enter this seemingly fortified area, you actually walk past the end of the fence and simply walk around it… there is no fourth wall!
After purchasing your ticket inside the wharf building you can choose to either carry or check your luggage. If you wish to check it, you need to go and line up at the boat right away to have it loaded. Note that you will be charged $2 TOP (US$1) per kg over 15kgs but there don't seem to be any restrictions to what you can carry onboard yourself.
Onboard I was amazed to find a very modern, comfortable catamaran. With large plush seats, air conditioning and a TV playing movies throughout the journey which was quite smooth.
TOP TIP: Sit on the right-hand side of the boat for the best view. You'll see idyllic island paradises drift by and marvel as you pause on the outskirts of smaller islands without a dock for small boats to collect their cargo and drop off their passengers.
3. Best Place to Stay on Vava'u, Tonga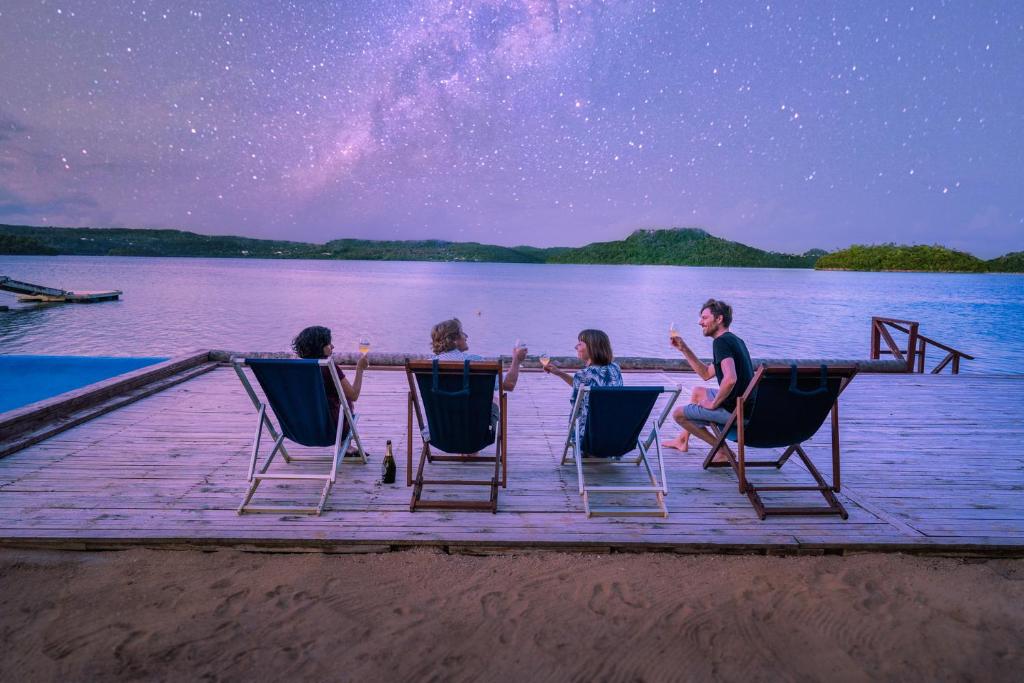 I didn't book a room before arriving in Vava'u as I was relying on a local backpackers hostel that I had read about in a guidebook.
Luckily before I left Tongatapu on my ferry, I heard from travellers who had just returned from Vava'u that it did not exist anymore and seemed to have been converted into some kind of hardware store!
With the ever-changing nature of Tonga and seasonal disasters such as cyclones, earthquakes and tsunamis, it's best to book something that is available online or call to double-check check your chosen hotel is still running and open during your visit.
To help you avoid the predicament that I found myself in, I put together this list of all the accommodation options in Vava'u Tonga. To the best of my knowledge, all of these hotels are currently functioning but some may have seasonal closures.
Vava'u Resorts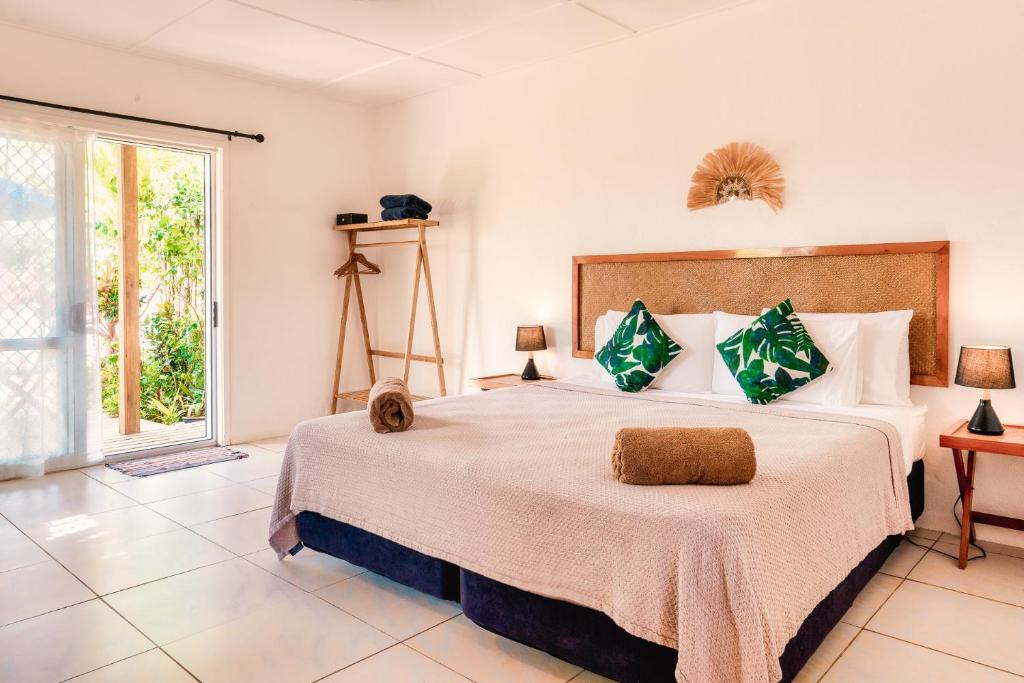 The resorts in Vava'u are generally located outside of the main town in secluded coves and on private islands. Their locations make them even more special while providing everything you need during your stay.
Mystic Sands – With a private beach, beautiful modern rooms, an oceanfront pool and beachfront rooms available, you won't want to leave this incredible resort. The hotel pier allows you to be picked up and dropped off for your boat tours just steps from your room and the beach massages are the perfect way to relax afterwards.
Reef Resort Vava'u – Another beautiful resort hotel in Vava'u located right across from the Japanese coral garden. The deluxe bungalows here have sea views and an outside terrace, while the ocean-view restaurant serves up fresh Polynesian European meals with a new menu each day.
The Harbourview – For something a little more lowkey, this beautiful hotel still has incredible views over the water, an onsite restaurant, bar and beautiful rooms, but more affordable prices. The rooms have a unique boho feel and are surrounded by beautiful gardens
Guest Houses in Vava'u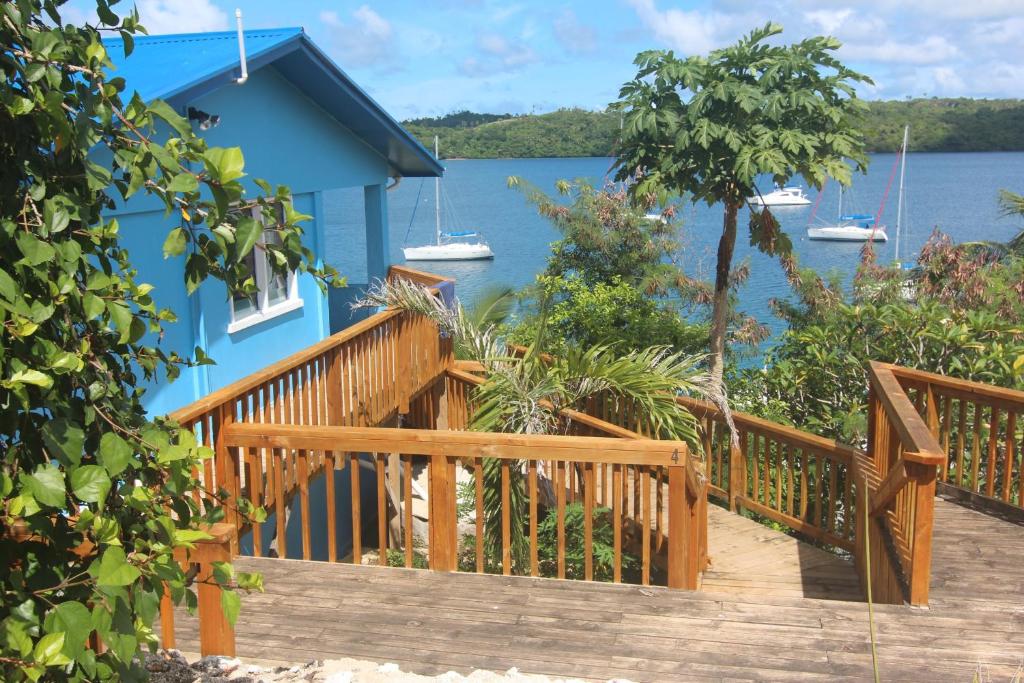 Flying Annie Moa – If you're looking for the most popular guest house on the island, you've found it! Here you can choose from a large variety of rooms and enjoy a continental breakfast each day, plus the communal living room is a great place for socialising.
Saralee's House – A comfortable home on a hill with direct ocean views, each room here has its own balcony and plenty of space. It's a bit further away from Neiafu than the other guest houses on this list but if you're looking for solitude, it's a great choice.
Boathouse Apartments – This collection of little blue apartments is located on a cliff above Refuge Harbor with a view of all the boats floating down below. The comfortable homes are fully equipped with everything you need and the location is perfect, within a 5 min walk from the centre of town.
Port of Refuge Villas – A little secret that I am not 100% sure is still running as the last review online was from 2019. This is where I ended up staying in Vava'u and they offer fully furnished, self-catering Villas located on a large property full of beautiful gardens. At the time I stayed, they converted one of the villas into "dorm rooms" so you could pay just $30TOP (US$13) per bed.
Each of the four rooms in the villa had two beds each, and as there were only two of us staying at the time, we each were allowed our own room. With Ocean views, a garden, and a short walk from town, it was pretty nice for the cheapest option on the island.
4. Things to Do in Vava'u
Being the most visited location in Tonga, Vava'u has plenty for visitors to do. With 55 islands, countless caves, viewpoints, jungles and swimming holes to explore, I hope you like nature!
4.1 Do the Famous Vava'u Tonga Whale Swim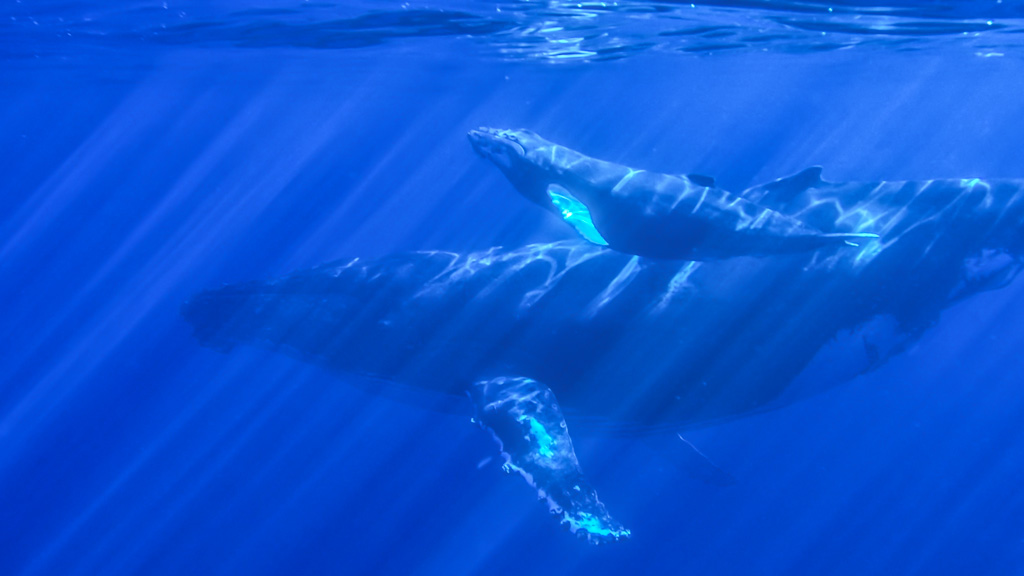 The main reason most people visit Vava'u is to swim with whales. Being one of the only places in the world where you can swim with humpback whales, it's no surprise that this is a major draw for tourists.
The warm waters of Vava'u provide the perfect place for these gentle giants to spend the winter and is the best place in Tonga to swim with whales. Tongan law also dictates that there can only be 5 people in the water at any time (including a certified guide), so you're guaranteed to have a lot of space.
Beluga Diving, Dolphin Pacific Diving and Endangered Encounters are 3 experienced and trusted companies that run whale swimming tours.
Tours cost around US$250 per day and whale season is from July to October in Vava'u and extends into November in the more southern parts of Tonga. I actually travelled to Tonga in late October and did my whale swim in 'Eua but it was still one of the best experiences of my life!
4.2 Swallows Cave
Another one of the most popular spots to see in Vava'u is Swallows Cave.
Located on the fringe of a small island on the outskirts of the Vava'u group, this open ocean cave cuts deep into the dramatic cliffs of its surrounding landscape and the sun beams create beautiful patterns in the water.
Usually, you will find an energetic school of fish swimming as one inside this cave. Watch them part in mesmerizing patterns as you swim through the ball and look up at the cave's high arches.
Around the outside the cave you will find a small coral reef habituated by wonderfully colourful fish before the ground falls away below your feet to a huge depth. This small island is also home to the absolutely stunning Nuku Island beach, so if you have the chance make sure to check it out.
Swallows Cave is only reachable by boat, so check out my section on boat tours below to find out more.
4.3 Go Scuba Diving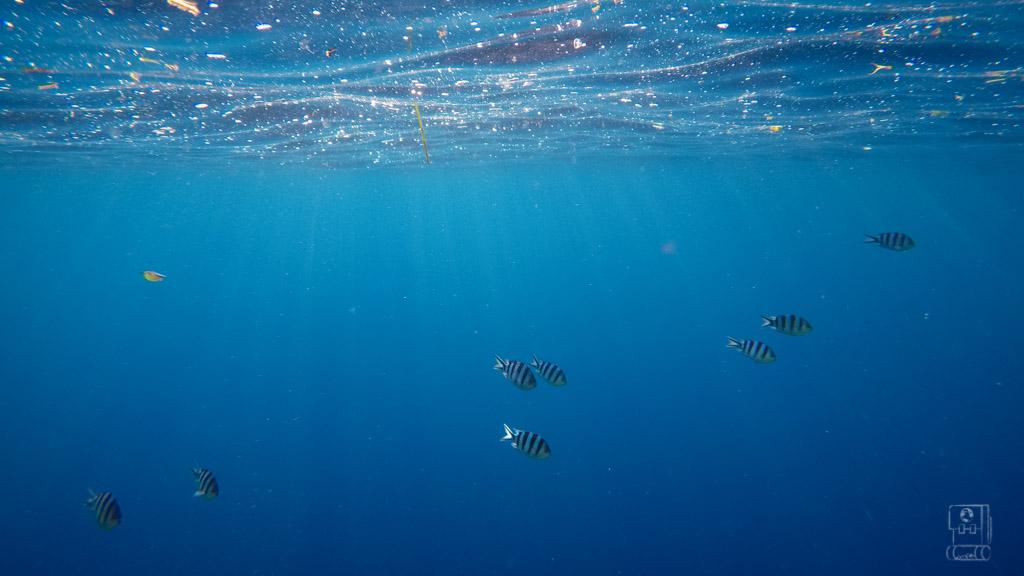 Full of beautiful reefs and colourful fish, Vava'u is a Scuba Diver's paradise. Some friends I met there actually said it was the best place they had ever been diving!
There are a number of different dive sites in the Vava'u Islands but here are some of the most popular (that I haven't already mentioned in this list):
China Town (Tu'ungasika Island) – colourful reef
The Clan McWilliam – wreck dive
Shark's Tooth Cave – underwater cave diving
Hunga Magic – whale calving grounds
No Worries – Deep dive with big fish

A handful of scuba dive operators exist on Vava'u but some of the most developed are Beluga Diving and Tongan Expeditions.
4.4 Visit Ene'io Botanical Garden
Located on the eastern edge of Vava'u Ene'io Botanical Garden is a beautiful place to spend an afternoon.
You can take a guided tour of the gardens, relax on the sandy beach, watch weaving and cooking demonstrations or simply have a meal at the restaurant overlooking the ocean.
With something for all interests, this place is the best spot to learn about Tongan culture while also taking in the beautiful nature of this island.
4.5 Hike Mt Talau National Park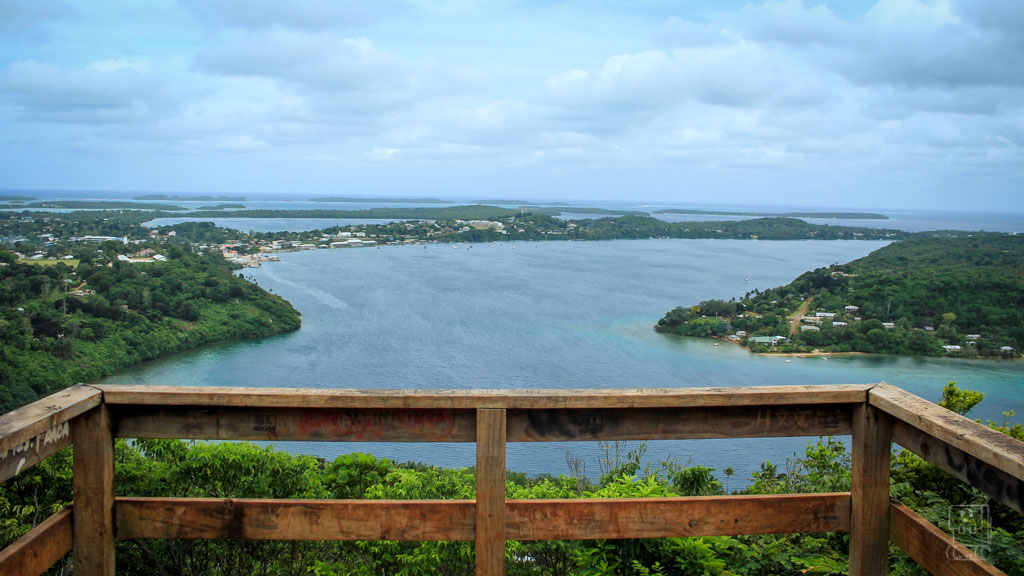 This flat-topped mountain stands at 131 meters above sea level amongst a lush rainforest that was protected as a national park in 1995.
You can walk here from the centre of Neiafu by walking west of the town on Tapueluelu Road until it ends. Continue on the dirt path, following the signs to Talau lookout.
The walk from town to the viewpoint is only about 30 mins and isn't too strenuous in dry weather. However, after rain, the path becomes quite muddy and very slippery!
4.6 Explore Mariners Cave.
This one is a little further out from Swallow Cave and much harder to find as it is totally underwater! You're going to want to go with someone who knows what they are doing as it's much more of a hidden secret.
In order to enter the cave you have to dive down ~3 meters (10 ft) and pass under the rock wall another 2 meters (7 ft) before you surface inside a giant, sealed chamber.
As the tide comes and goes, the level of water inside swells and lifts you up and down, causing your ears to re-pressurize and pop occasionally. Remember that this cave is completely sealed to the outside, meaning it is also pitch black so bring a waterproof light.
Again, this cave is not for the inexperienced, take a knowledgeable friend, a good light and reasonable judgment.
4.7 Take a Boat Tour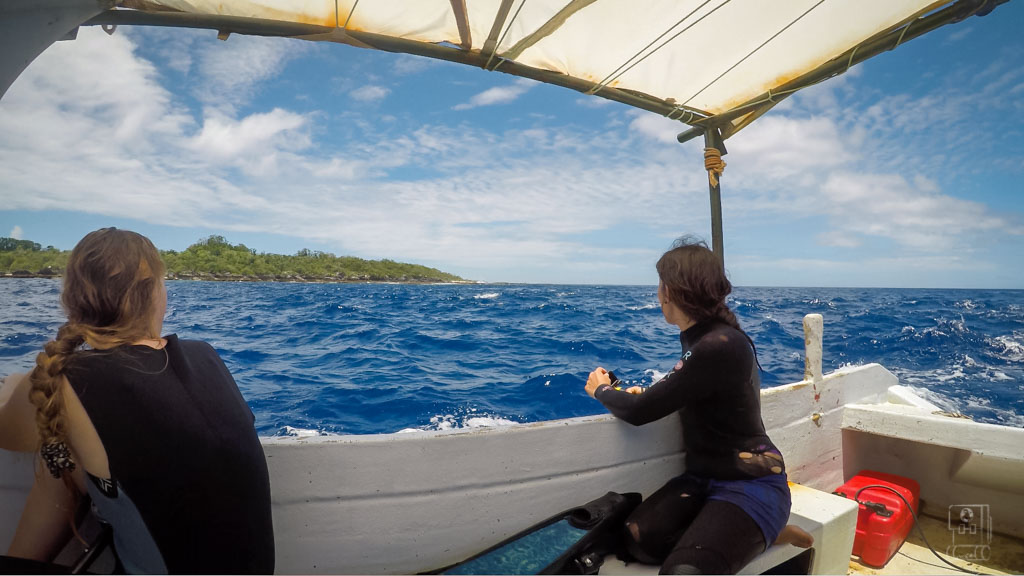 Many of the things that I have highlighted in this list so far require a boat to access. So if you haven't yet made friends with the visiting yachties, you better jump on a boat tour!
Most boat tours like Hakau Adventures and Port of Refuge Villas will take you to the standard spots; Swallow's Cave, Mariner's Cave and Coral Gardens, but there are a few tours that offer a bit of a different experience.
Ofu Island Backpackers runs a boat tour that is a little more about island hopping while Treasure Island Eco Resort's "unique Historical Adventure in Paradise Snorkel Tour" takes you to the tomb of a Samoan princess on a neighbouring island and teaches about Tongan legends as you visit different locations around Vava'u.
The basic tours cost around $150 TOP (US$65) a day, per person and generally need a minimum of 2-3 people to run.
4.8 Admire the Views from 'Utula'aina Lookout
In the north of Vava'u you will find another beautiful lookout that gives amazing views over the beautiful islands, beaches and coves of Vava'u.
You'll either need to organise a tour or rent a high-clearance car to reach 'Utala'aina but after the drive down the dirt Tu'i road (straight across the middle of the island), you will reach a viewpoint that is absolutely worth the effort.
Park at the top and enjoy the views before walking down a dirt path to one of the pristine white sand beaches!
4.9 Try Kayaking
In an island group full of calm coves, crystal clear water and white sand beaches, of course you would want to go Kayaking!
Most of the bigger resorts in Vava'u will have kayaks for rent and can show you where to go, but if you are staying somewhere a little more basic, ​​Friendly Islands Kayak Company also offers rentals and tours around Vava'u.
You can rent kayaks for a few hours around the Bay of Refuge or even go on a multiday kayak and camping tour with a local guide!
4.10 Go Fishing for Marlin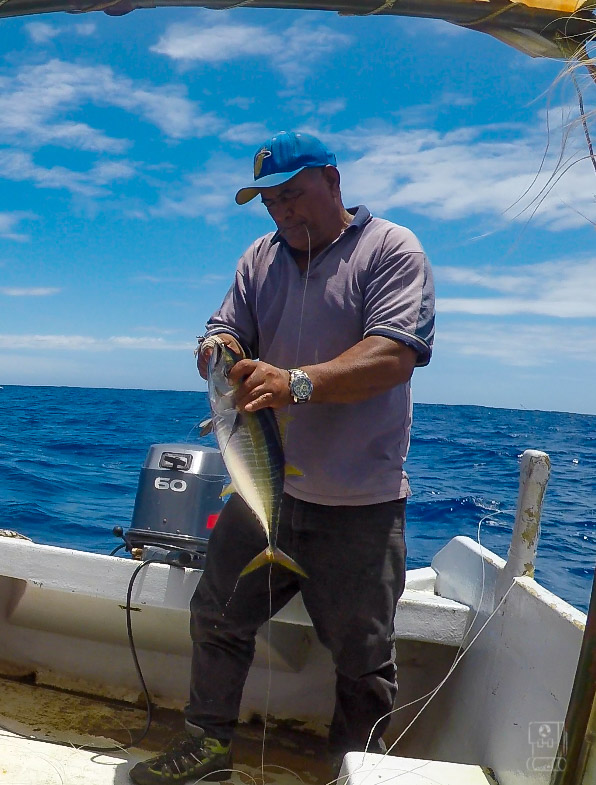 This is a must for anyone who loves fishing. I don't myself but even I can see just how special this spot is for catching your own dinner!
Vava'u is home to a large number of Blue Marlin and GT fish, drawing fishermen from all around the world in an attempt to catch a big one.
Hakula Lodge is a game fishing resort in Vava'u that offers both accommodation and fishing tours. With over 25 years of experience, the crew here know when and where to take you to enjoy the best fishing experience Tonga has to offer.
4.11 Snorkel in the Japonese Coral Gardens
During high season, this popular snorkelling spot is easily accessible from the resort island of Mala.
Unfortunately at my time of visiting, the resort was already closed for the season and thus it proved much more difficult to reach. Nevertheless, I have it on good authority that it is well worth the effort.
The colourful, coral garden attracts a large variety of bright fish and is home to a tonne of blue starfish. With warm, shallow water, this is the perfect spot to snorkel, even if it's your first time!
4.12 Venture to the Freshwater Veimumuni Cave
This one is quite easy to get to without a tour, boat or guide! A 30-40-minute walk east of town will take you to the Veimumuni Cave. This cave is home to a small, clear and cool freshwater pool where you can swim or simply have a look at this unique formation.
Follow the main road until you see the cave's sign, turn here and follow it to the end where you will find a staircase leading to the entrance. The mythological story of the cave can also be found here at the top!
Peak into the mouth of the cave and appreciate the clear blue stillness of the freshwater before taking the plunge yourself.
The cave is no deeper than 2m so if you choose to jump from the entrance, be careful and jump away from the rocks. Alternately the climb down is not too difficult.
Unfortunately, as this spot is a popular place for both locals and foreigners, it has been subjected to quite a bit of vandalism and litter. Please remember to keep Vava'u beautiful and take out what you take in.
4.13 Go Sailing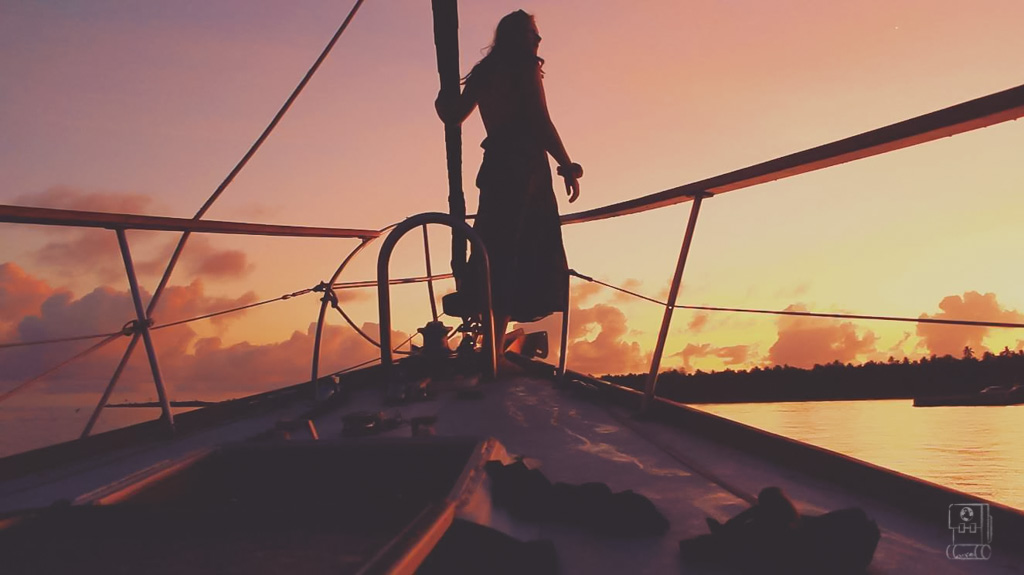 By now you've probably figured out that by far the best way to explore Vava'u is by boat. And as soon as you step foot in Vava'u you will probably be overwhelmed with just how many sailboats fill the harbour each season!
With so many different islands, caves and beaches to explore, Vava'u is the perfect place to go sailing. The Moorings and Sunsail offer sailing tours around the island, visiting all the best spots by wind power!
But if you're like me and a sailing trip isn't quite in your budget, head down to Mangos Cafe and chat to the many boat owners who moor here throughout the seasons. This cafe is a favourite hang-out for yachties sailing through on their own boats and if you make friends with some, you may be invited on a day out on the ocean.
That's what I did and ended up with a free sailing trip all the way to Samoa!
4.14 Explore Neiafu Town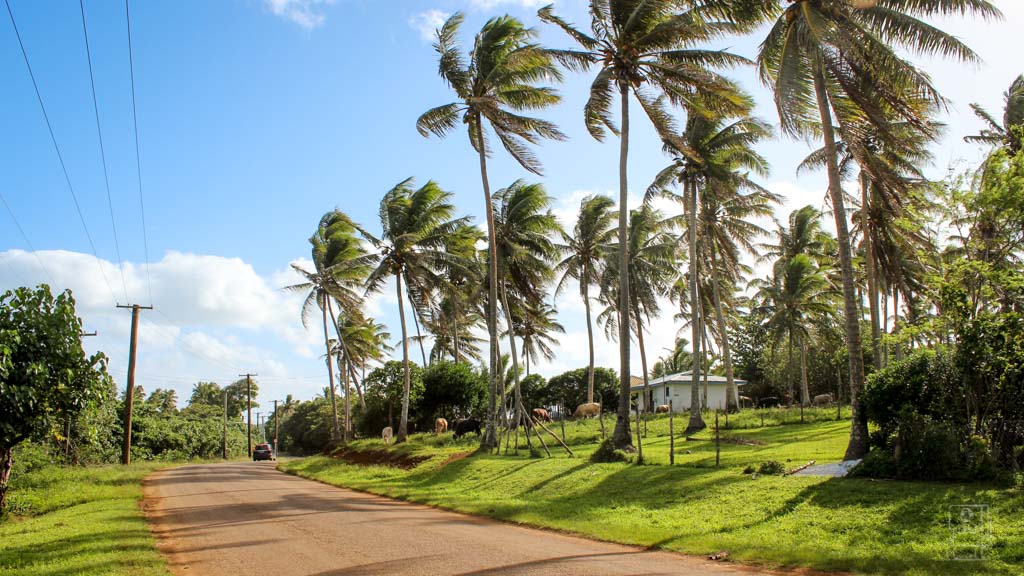 Last but not least, don't forget to spend some time exploring Neiafu town. Head to the market to get some local handicrafts for souvenirs, visit the iconic St. Joseph's Cathedral and relax in one of the many delicious cafes in town.
Tropicana Cafe does a great Sunday feast that isn't to be missed, but check out the section below for all the details.
5. Where to Eat in Vava'u
Eating here as a Vegetarian was significantly easier than in both Tongatapu and 'Eua. Being the most popular tourist destination in Tonga, there are far more Western-style cafes and restaurants which also generally means more accommodating options for Vegetarians.
I will admit I didn't eat at all of the restaurants in Vava'u, I found Tropicana to have the most veggie-friendly menu. With everything from pasties to curry, to homemade veggie burgers, Tropicana can cater to nearly anybody's needs!
But I know you want a rundown of all the best places to eat (for meat eaters too) so here they are:
Mangos – My personal favourite cafe in Vava'u, largely because of the atmosphere. The staff are super friendly, the menu is good, the kitchen accommodates special requests, and it is the most frequented meeting place for the cruising community. If you're looking for anything boat-related or trying to find a yacht to crew with. Go here and ask around. On Thursday nights, the trivia competition can certainly draw a crowd!
Refuge – Located near Mangos beside Beluga diving, this outdoor-seated restaurant has the best pizzas in town. Buy one pizza, get one ½ price OR a free margarita on Thursdays is also definitely worthwhile. Check open hours once you're here as times vary throughout the year.
Basque Tavern – Although I have not been here myself I've heard nothing but raving about their delicious Spanish Tapas menu. Not only that, it seems to be the place to go if you want to party the night away on Fridays and Saturdays. (Note, the 'night' seems not to last past 11 pm).
The Hideaway (run by Falaleu Deli) – During high season, you will see people flock to the intriguing blue cube, floating out in the middle of the mooring. Barry sells fresh fish and chips (the best on the island from many accounts), pies and margaritas from this little box. Don't be surprised if it is almost sinking under the weight of all those who swim up for lunch, or if you can't even get close due to the wall of kayaks linked up, passing down the orders.

In the off-season, walk east from the town, turn inland, up the street by the big catholic church. Walk till the end where you will see a little blue house. Here you will find Barry and his marvellous meals, all summer long. Beware however of his Margaritas, when he refills your glass without your request and it's still added to the bill.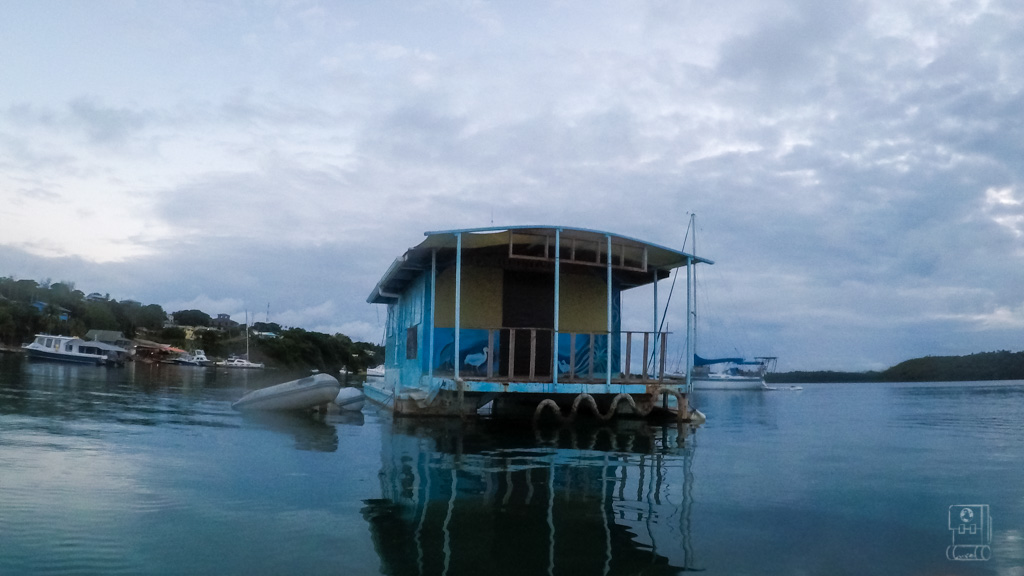 Dancing Rooster – Another popular bar/café that both Tongans and tourists love. Sunday movies and Wednesday night fakaleiti (crossdresser) shows tend to draw a crowd, although other than that, it is typically more of an alcoholic watering hole than a restaurant.
Tropicana – As I mentioned before, Tropicana has a great menu for anyone with dietary requirements with its large and diverse menu. They also have plenty of wifi and is a good spot to connect if you need to spend some serious time online.
The Sunday Feast – If you're looking to experience traditional Tongan food, the Sunda Feast is a must. You can pre-book a spot at Tropicana Cafe and on Sunday afternoon you will be picked up and transported to an island resort where they provide a huge spread of cooked meats, sides and other traditional Tongan foods. The feast happens every Sunday as long as there are at least 10 people booked in.
Kentucky Chicken – Cheapest meal in Vava'u! Although I obviously couldn't eat it myself as I am vegetarian, many have told me of the deliciously crispy chicken which will set you back just $5 TOP (US$2). In true local style, it's located in someone's home, ask around to find it up one of the back roads.
Self-Catering – Of course, there is also the option of cooking. Head to the market located at the ferry wharf to pick up your fresh fruit and veggies (and maybe some handmade souvenirs while you're at it), then stop off at Falaleu Deli to purchase everything else you need. If you're looking for cheese or chocolate, head to the Asian store across from the police station. This shop also sells alcohol, however, there is a duty-free shop beside Tropicana café that has discounted prices. $20TOP (US$8.50) for a bottle of wine.
6. Best Season to Visit Vava'u Tonga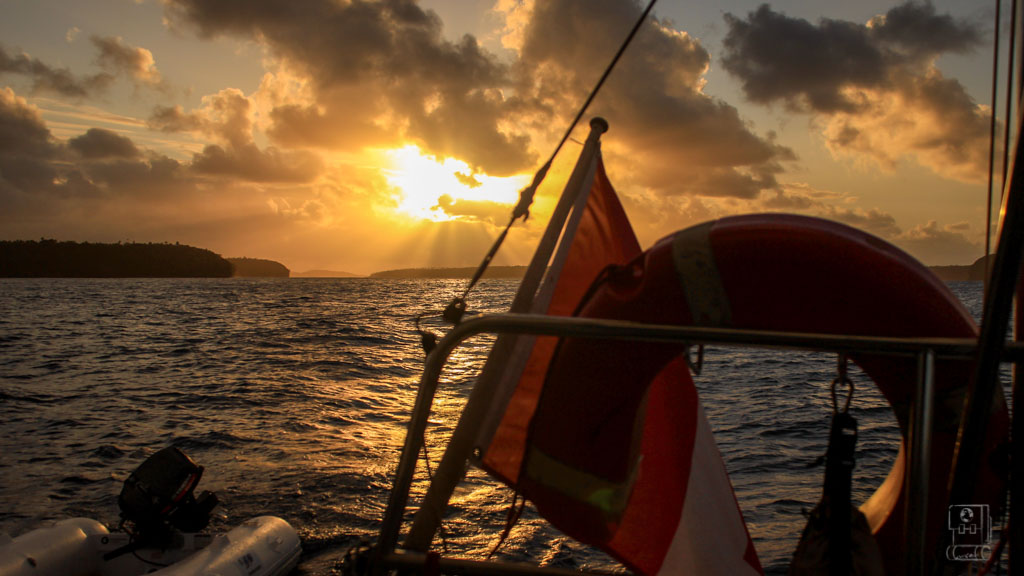 The best time to visit Tonga is in winter. Specifically, the months of June, July, and August have the least rain and the number of whales in Vava'u's waters is at its peak.
That being said, temperatures in Tonga are warm all year round so September and October are also a good time to visit if you don't mind fewer chances to spot humpbacks.
Vava'u, Tonga Weather
Vava'u has just two seasons throughout the year, wet and dry. While temperatures remain around 30°C (85 °F) during the day year-round in Vava'u, the amount of rain varies quite dramatically.
The dry season in Vava'u lasts from May to mid-November and features warm, sunny and dry days throughout the islands.
The wet season runs from November to April, bringing the potential risk of cyclones and a significant amount of rain. While the rain doesn't generally last all day and Vava'u is known as being a haven due to the shape of its bay (it gets the name Bay of Refuge for a reason), cyclone risk may disrupt your travel plans so I would avoid a trip in this period.
7. Cruises to Vava'u, Tonga
While there aren't many cruise lines that visit Tonga, there are a few that include Vava'u in their itinerary. So if you're looking for a great cruise to Vava'u, Tonga, here is a list of all your options!
NOTE: The bay in Vava'u is too small for large cruise ships to enter, therefore the ship will anchor outside of the island group and provide transport in smaller boats to the shore. Take this into consideration if you have limited mobility.
48-Night Australia and South Pacific Cruise (Holland America Line) – This epic journey starts in San Diego, California and travels all the way across the Pacific, ending in Aukland, New Zealand. Along the way, the cruise makes port calls in both Vava'u and Nuku'alofa so you can explore Tonga to the fullest.
10 Night Tongan Discovery Cruise (P&O) – For some decent time spent exploring the Pacific islands, this 10-night cruise starts and ends in Aukland with port days in both Vava'u and Nuku'alofa, Tonga, along with stops on two islands of Fiji.
14 Night Bounty Adventure (P&O) – This cruise doesn't stop in Vava'u itself but it does take a port day in Tongatapu, the capital of Tonga. Starting and ending in Brisbane, Australia, you'll also see Fiji and Vanuatu.
Paul Gauguin Cruises – This smaller cruise company offers 4 different cruises passing through Vava'u Tonga. Each one is combined with Fiji, the Cook Islands and the Society Islands (French Polynesia), focusing heavily on the different cultures of the South Pacific.
Silversea Cruises – If you're looking for a luxury cruise line that specialises in expedition cruises, Silversea runs 6 different cruises that all make a stop in Vava'u Tonga. You can choose to spend a fortnight exploring the South Pacific in depth or add a trip to South America and spend a whole month or more cruising these beautiful waters.
8. Things to Know about Vava'u Tonga
Before I let you go, I want to impart a little more wisdom to you with my travel tips for Vava'u. Here are a few more things to know before you arrive at this paradisic place!
Wifi
Most Westernized cafes or restaurants (you will find significantly more here than elsewhere in Tonga) have free wifi for their customers. You can't rely on it being turned on or at a usable speed but it is around!
For the most reliable Wi-Fi connection, head to Tropicana Café where it will cost you $1 TOP (US$0.50) per 30MB which is available 24/7 at the café and the harbour.
Some other cafes you can try for more limited use are Mangos, Refuge, The Dancing Rooster, Basque Tavern, and Bellavista, each generally offers a small amount free for guests and then paid usage thereafter.
Book/Movie swap
Tropicana café not only has a book exchange but also a movie swap! Bring your hard drive or memory stick and swap movies one for one from their large collection.
Otherwise, they also sell these digital movies for next to nothing making it perfect for anyone who has a laptop and wants something to do while offline!
Laundry
Maybe, like me, you realize that you have perhaps worn your last shirt one too many times and you're well overdue for some laundry.
Your cheapest option (other than hand washing yourself) is at Tropicana café once again. $18 TOP (US$8) per load for a wash and dry, other options and prices are available for just a wash/dry/fold or simply just a wash.
Sundays
Sunday is a religious day of rest by law in Tonga. That means that Tongans are not allowed to do anything other than go to church and eat good food.
While it doesn't really apply as strongly to tourists, you should still respect the customs and not expect to do much on Sundays.
In the rest of the country, you won't find a single restaurant or shop open, even for tourists, but in Vava'u, things are run a little differently due to its slightly touristy nature. Therefore, there are a few restaurants open on Sundays.
The Dancing Rooster is the best place to go as it plays 2 to 3 movies each Sunday afternoon (after church) and you can also purchase food and drink. Refuge is also open but has reduced hours on Sundays as does Mangos, which only opens subject to demand.
FAQs about Vava'u Tonga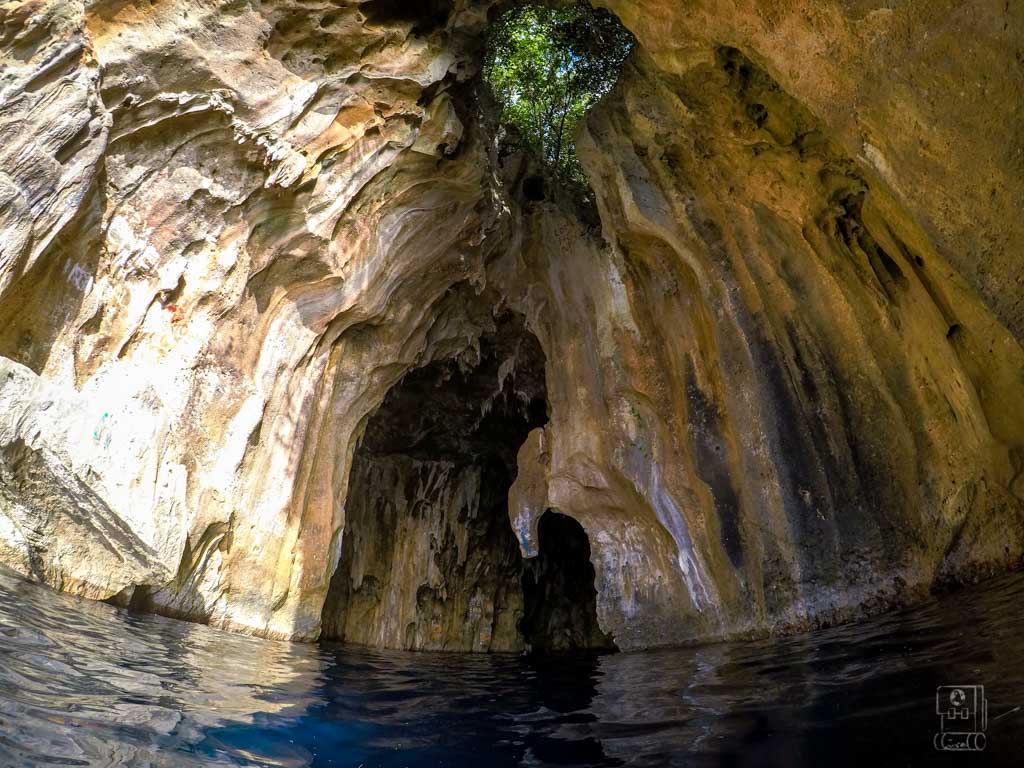 How do you pronounce Vava'u?
Vava'u is pronounced exactly how it looks, va-vuh-ooh. 
What are some things to do in Vava'u, Tonga? 
In Vava'u, Tonga, you can swim with whales, explore caves, snorkel and scuba dive in amazing coral reefs, go charter fishing and relax at island resorts. 
Which airlines fly to Vava'u? 
Lulutai Airlines (formally Real Tonga) and Fiji Airways fly to Vava'u from Nuku'alofa, Tongatapu and Nadi, Fiji respectively. 
Where can I find information about Vava'u, Tonga? 
This comprehensive Vava'u guide for tourists provides all the information you need to plan a trip to this beautiful island chain in Tonga. 
Well, now you're an expert on Vava'u! At least that's what I hope after compiling all of this valuable information into one easy guide for you.
Vava'u really can be whatever you make of it. Come here with an open mind and a thirst for adventure, ready to discover this magical labyrinth of islands and I promise it won't disappoint.
I loved every day of the month I spent in Tonga and have plenty of other guides to share with you for the remaining islands here. Let me know if you have any other questions I can help you with in the comments and remember to book your accommodation in advance (especially if you're visiting during peak season), as rooms are limited and sell fast!
Who knows, maybe you will end up moving onto a boat and decide to learn to sail whilst cruising across international waters…
Happy Travels,
Kate
---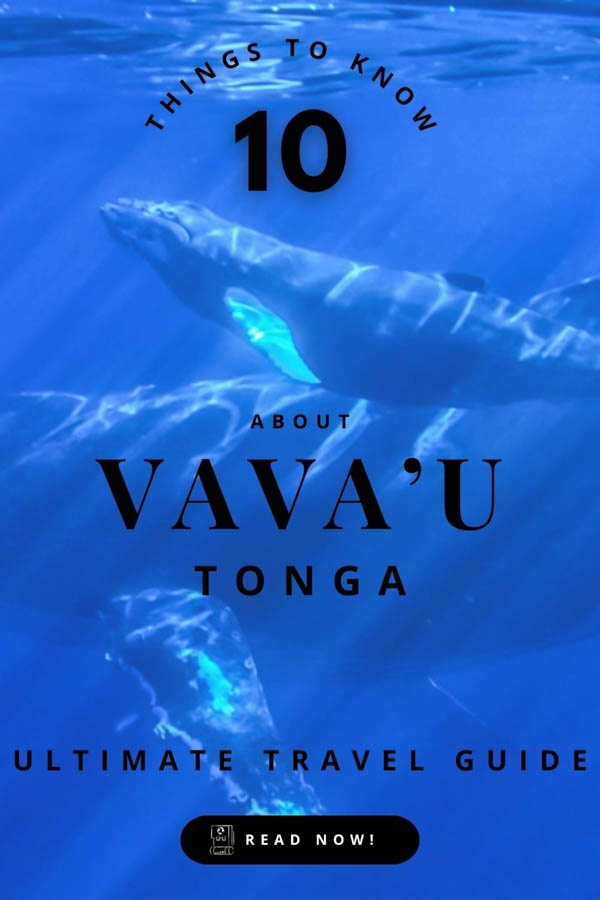 Related Posts:
Helpful Resources